UP (University of the Philippines)?.. Cocky! Video went viral!
Because of the nasty verbal insults thrown towards an SM employee which happened in April of this year and not placing any rank in the recently released bar exam passers list, UP has received many nasty criticism. One which has been circulating in the Filipino society is that UP students are arrogant or are suffering from superiority complex.
KAMI spotted this controversial video on Facebook page Astig Dito
- This video was about a student who, when asked what school he goes to, receives a mean response of being an airhead.
- There were different scenarios in the video in which the student was emphasized to be cocky because he goes to UP. He even helped out a bunch of students in solving a problem, they were impressed of his Math skill and so they asked where he goes to and when he answered "UP" students blurted the "cocky" remark and walked out.
- This video has been circulating the social media being shared by many students UP or not.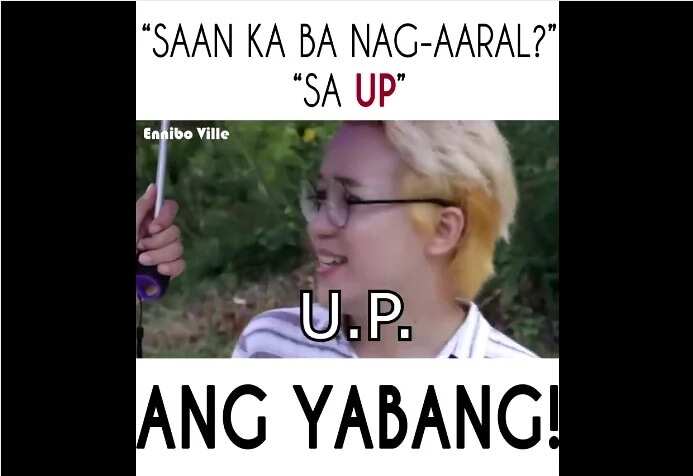 The UP student in the video was standing under the heat of the sun when a girl with an umbrella came with an interest of sharing the umbrella with him, but when the girl found out he's from UP, she instantly left him saying "ang yabang (cocky)!"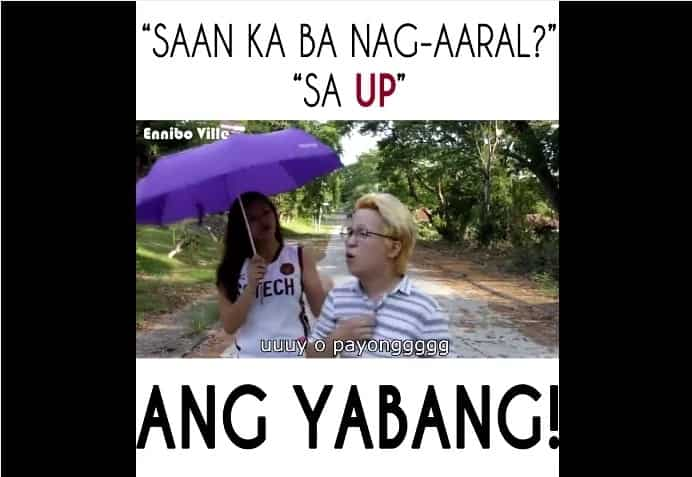 The guard who asked for his ID and saw that he is from UP, shouted at him "Yabang Mo (You are cocky!)!"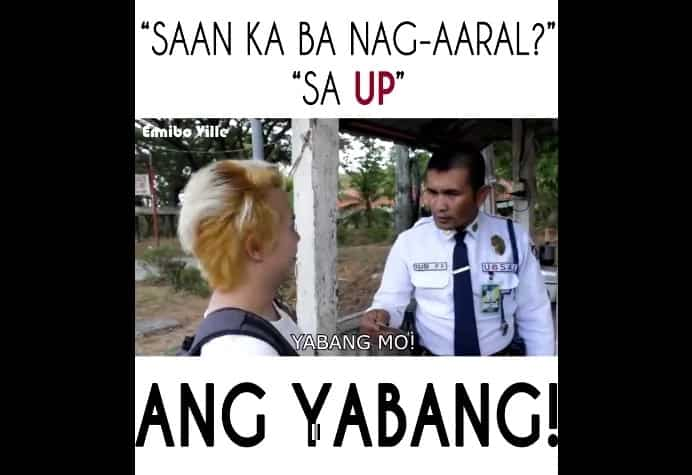 Even in the street the student was not able to avoid the insulting remark.
Students take pride in their Alma Mater. Check out this trending KAMI Story about UP.

Source: KAMI.com.gh