BJ Pascual claims leaked version of Metro cover is not final yet
There are times that things get out of our control, like when our work gets leaked.
People may or may not have malicious intent when they do so, but it gets on our nerves when they release something we've worked hard on earlier than usual.
Such was the case of celebrity photographer BJ Pascual, who was not happy that someone leaked the black and white cover of this month's Metro Magazine.
READ ALSO: BJ Pascual hints a 'diva' star exists among these actresses
He tweeted about it last Tuesday, which got netizens investigating on who might have started it.
Apparently, a JaDine supporter allegedly started the fire.
However, BJ took it out on someone else and he and this netizen argued over the leaked cover.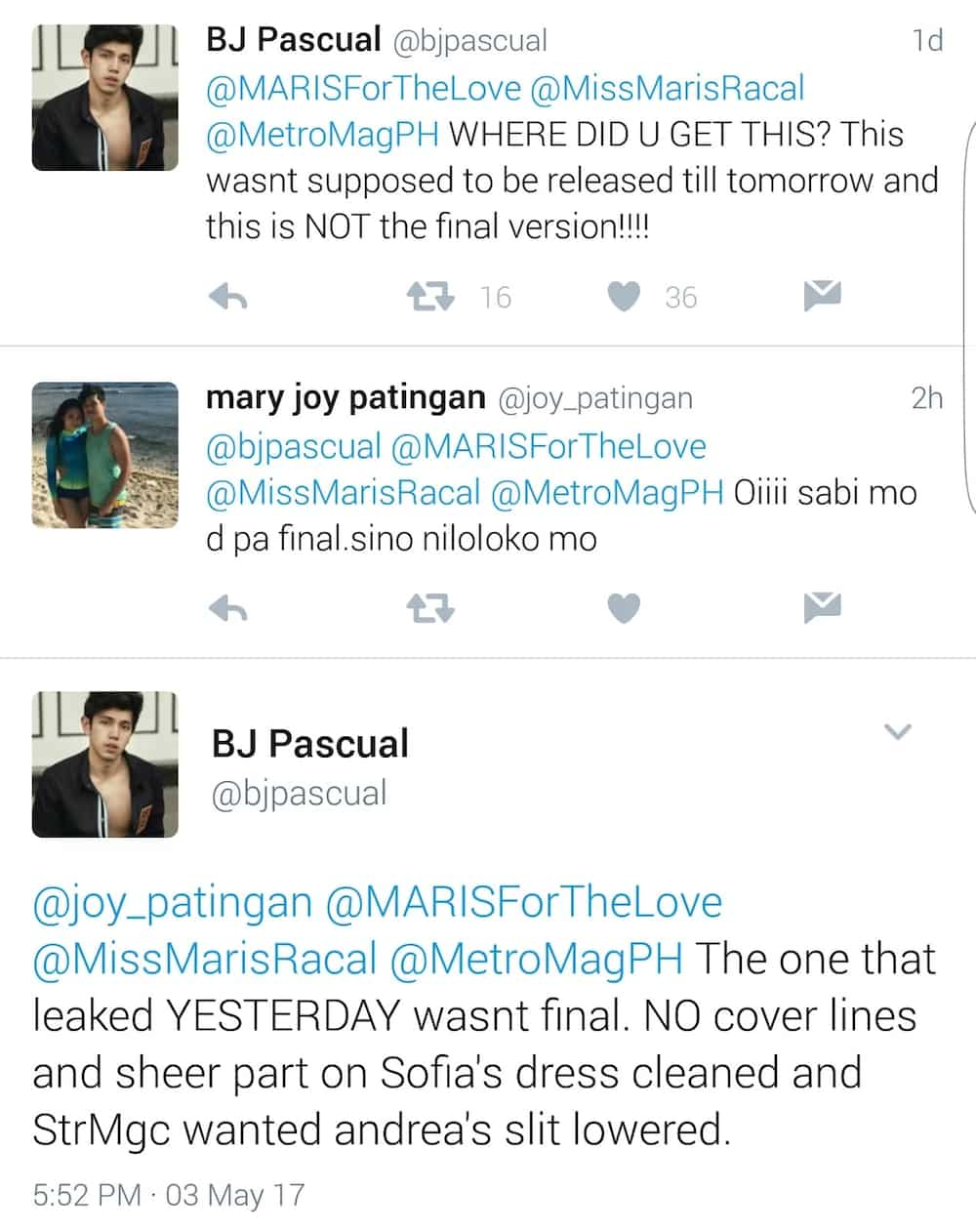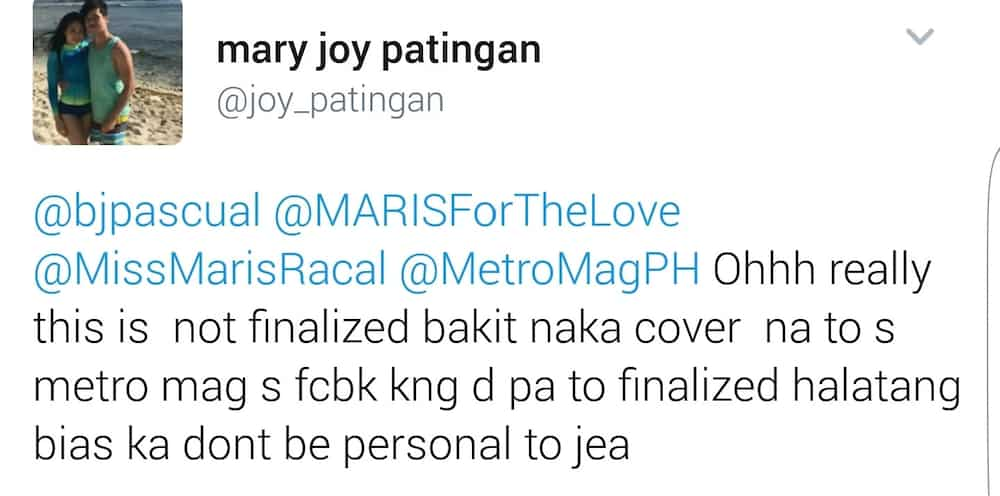 READ ALSO: BJ Pascual speaks up on Janine Gutierrez's alleged photoshopped picture
Fashion Pulis was able to take screenshots of their conversation, where the photographer also confirmed the layout of the final cover.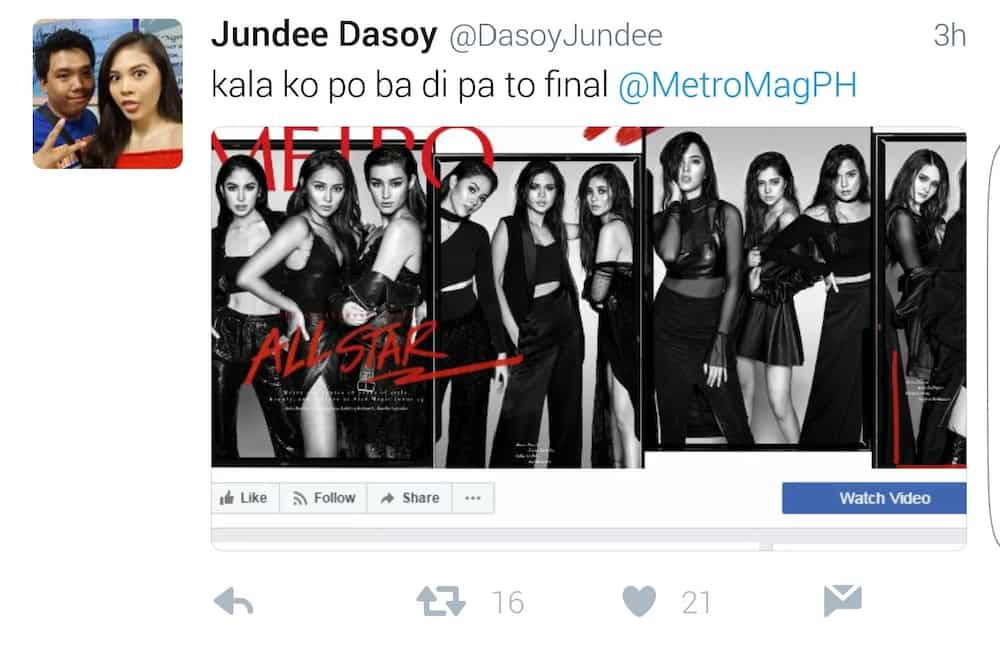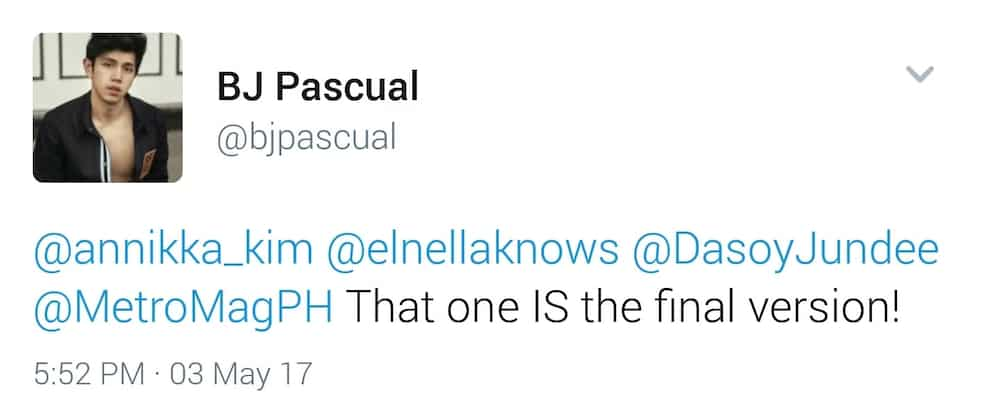 He even shared the inspiration behind the shoot, which was the iconic portrait of 'The Sopranos' cast in 2007 by Annie Leibovitz.
The black and white cover, which is only an online exclusive, has drawn flak from netizens because of how badly cropped Janella Salvador was there.
READ ALSO: James Reid sizzles in a shoot with BJ Pascual
What do you think of this version of the cover?
Do you still prefer his remake of his first cover for the magazine?
Let KAMI know what you think in the comments!
READ ALSO: Your favorite Kapamilya female stars were photographed together for a fashion editorial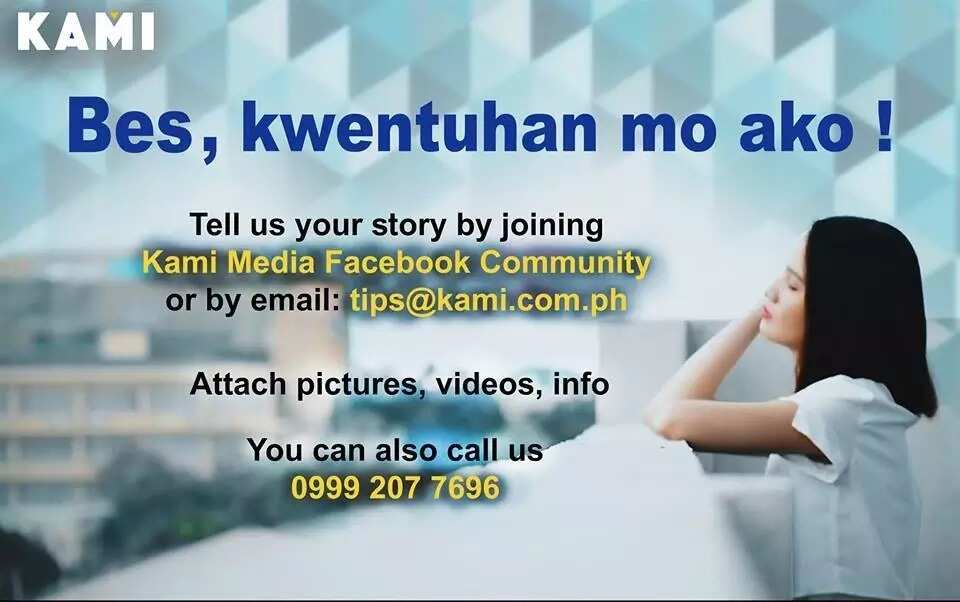 Source: KAMI.com.gh