- Filipino shares a conversation he had with his girlfriend
- He intended to share a gorgeous view to her loved one
- But things didn't go quite as planned
Nowadays, relationships have taken a different route with the help of social media. It's a great help to people in long distance relationships, but it has also caused a lot of heartbreaks.
Some people turn to these apps to check on their significant other if they're lying or telling the truth.
KAMI found a funny instance when social media has interfered with a relationship between a boy and a girl.
READ ALSO: 5 trans Pinays who brought us pride
READ ALSO: Sexy guys 'kembot' to #TrumpetsChallenge
Caldgedon Argawanon shared a screen shot of her chat with girlfriend Marydel Mitch Separa Flores.
He sent her a photo of the beach saying that it's pretty. Marydel took it the wrong way though.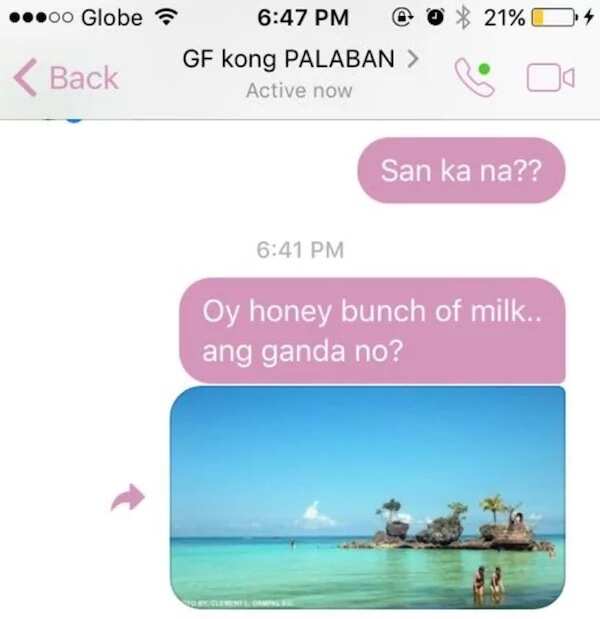 READ ALSO: "Achy Breaky Hearts" Trailer Will Break Your Heart To Two
She sends an angry message saying that Caldgedon never says she's beautiful but he's able to say that about others. He questions her and tells her that it's just an island.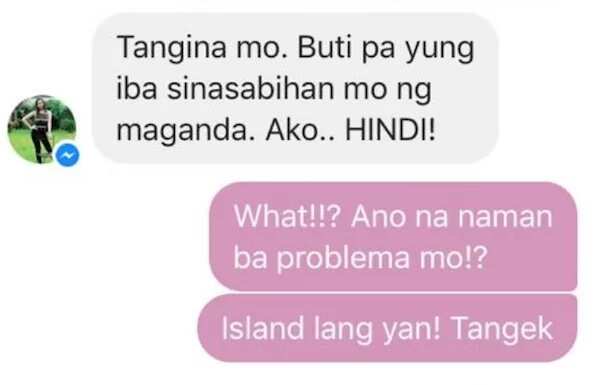 READ ALSO: Local and International stars attended Toycon PH 2016
At this point, Marydel sends a zoomed photo with a red circle showing the two girls in the photo clearly.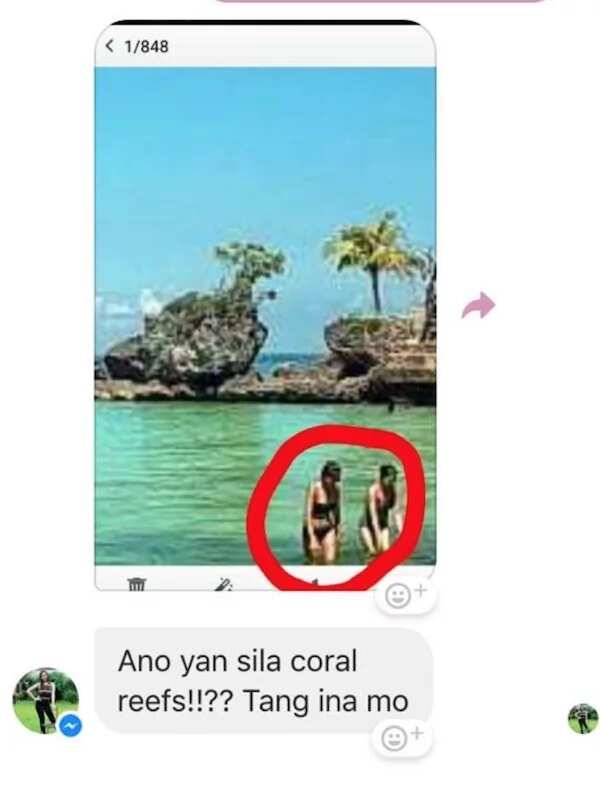 Have you ever had a girlfriend like this?
Source: Kami.com.ph