- A netizen posted an open letter on Facebook, asking Alden Richards for a special request
- The netizen's sick lola was about to celebrate her 97th birthday in a hospital, and he wants the star to attend the party
- He could not believe what happened next
Alden Richards is known as one of the kindest and humblest stars in showbiz. A new heart-warming story shared by a netizen about Alden proves that.
KAMI learned about Alden's story from the Facebook post of Rafael Vicente Calinisan via PEP.ph.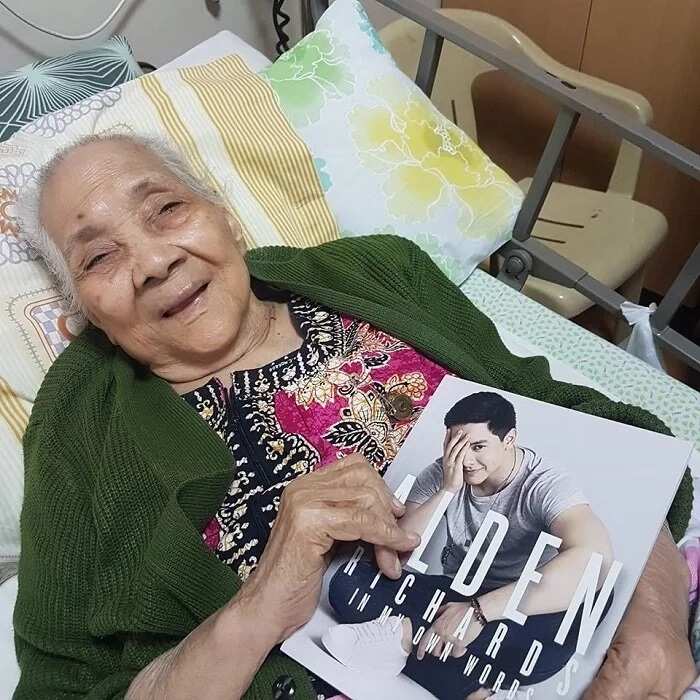 READ ALSO: Bb Pilipinas winner Rachel Peters' message for ASEAN leaders goes viral
The netizen posted an open letter on April 29, humbly asking the Pambansang Bae to attend his sick grandmother's 97th birthday celebration in a hospital.
Here is the full open letter:
"Dear Alden,
"We dont know each other, and I dont have the slightest idea how to reach you. I just hope that you, through some divine intervention, would get to read and grant this request.
"I am the grandchild of Catalina L. de Ramos ("Nana"). She is turning 97 years old tomorrow (30 April 2017) (happy birthday, Nana!). A few hours before her birthday, our family brought her to the hospital due to erratic blood pressure; her BP has shot up to 200. To put it in context, three months ago, she suffered a stroke (we kept that a secret from everyone before). She isn't that young anymore.
READ ALSO: Pinoy finds scary sea creature after strong earthquake in Sultan Kudarat
She is my favorite thing in the world. Meanwhile, my grandmom likes two things the most: her family and a certain Alden Richards. Just to share, for some reason, the TV in the hospital is busted (we are not requesting for a tv =) ). After answering the doctors what's her condition, she adds that she is bothered since she couldn't watch Alden on TV. Ang lupit ng kamandag mo at ni Maine, pare.
"I've been wanting to surprise her or treat her on her birthday. As we are stuck in the hospital, that would be most difficult. She is also not that mobile after the stroke. Because of this, I was hoping that, if you have the time, maybe you can drop her a note, a photo, or even visit her in person. I know that would really make her very happy. I just want to make her happy.
"We are not accepting visitors so that she can rest, but you are most welcome to come.
"I never thought I'd be sending out a letter such as this. This may be the silliest request, but I would truly appreciate your favorable response."
READ ALSO: Netizens slam Tim Yap's offensive Tweet about Binibining Pilipinas candidates
Based on the open letter, the netizen was not expecting his request to reach Alden.
But not only did the letter reach Alden, the star also decided to take time from his busy schedule to visit lola Catalina on April 30!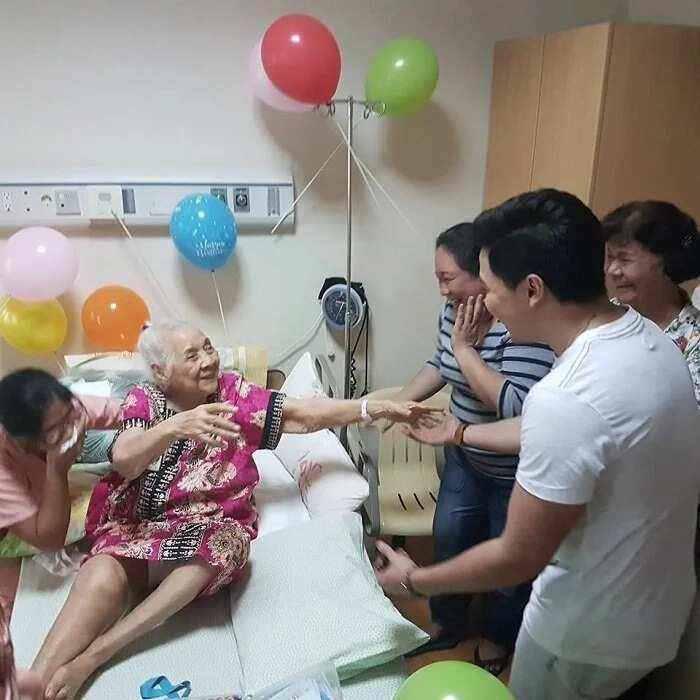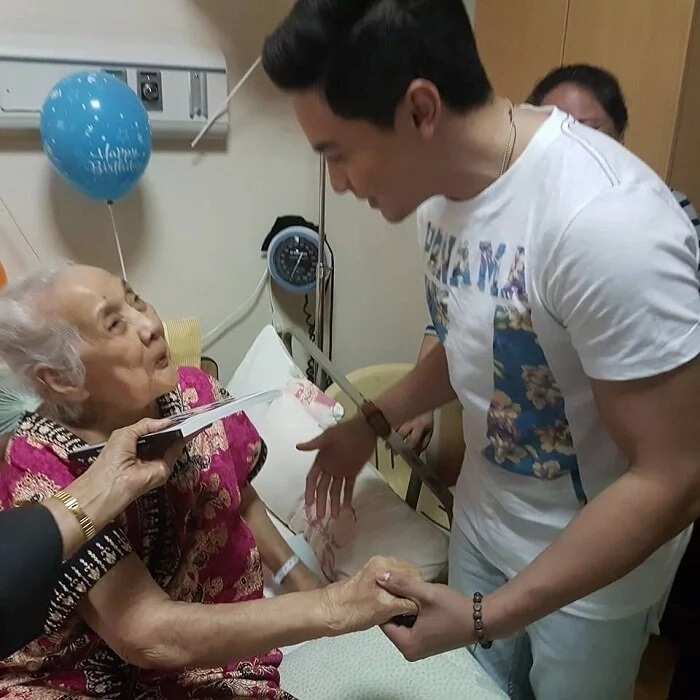 "WE HAVE A SURPRISE VISITOR: ALDEN RICHARDS.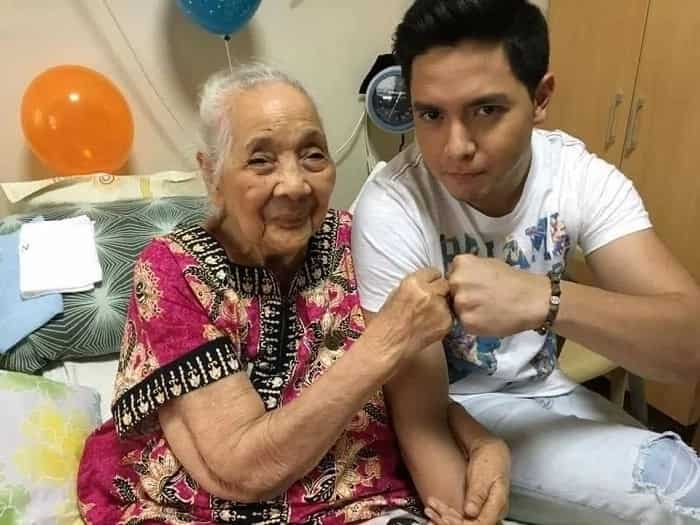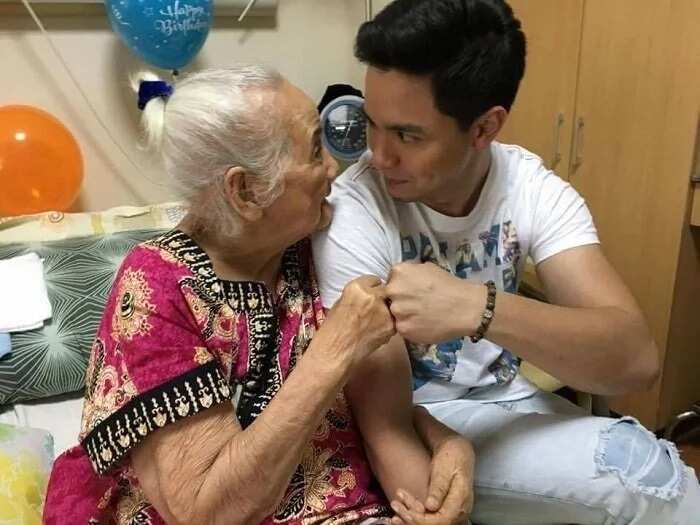 "Thank you so much @aldenrichards02 @maindcm, sa lahat ng mga nagmalasakit at ang buong #AlDub Nation! You made my Nana very happy on her 97th bday! We are overwhelmed!!!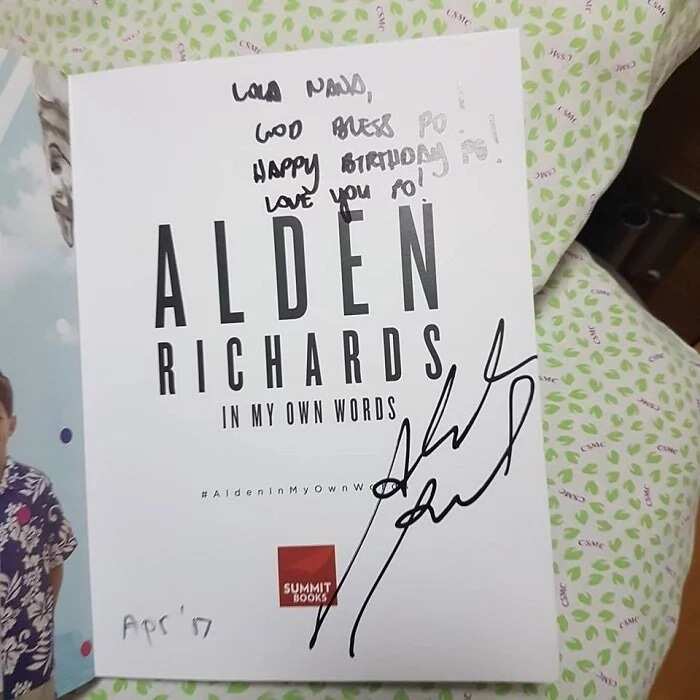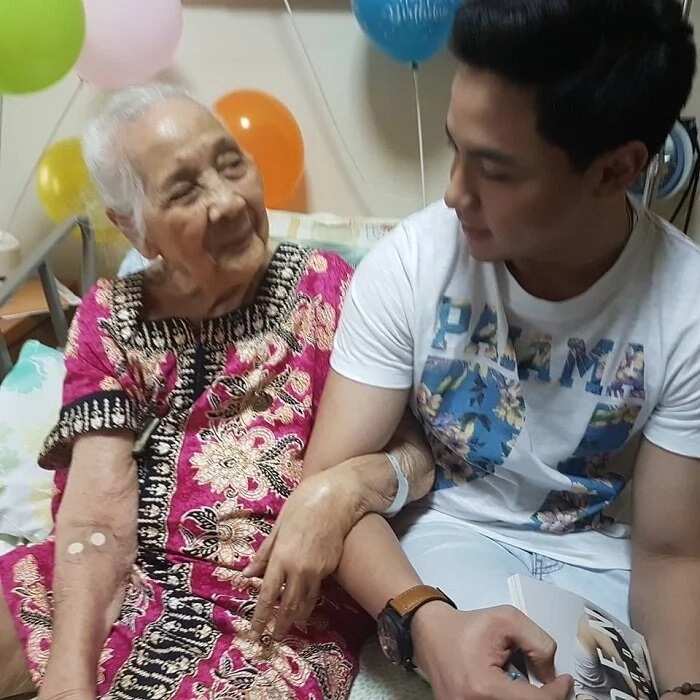 "Now, I'm a fan.Thank you so much," Rafael wrote.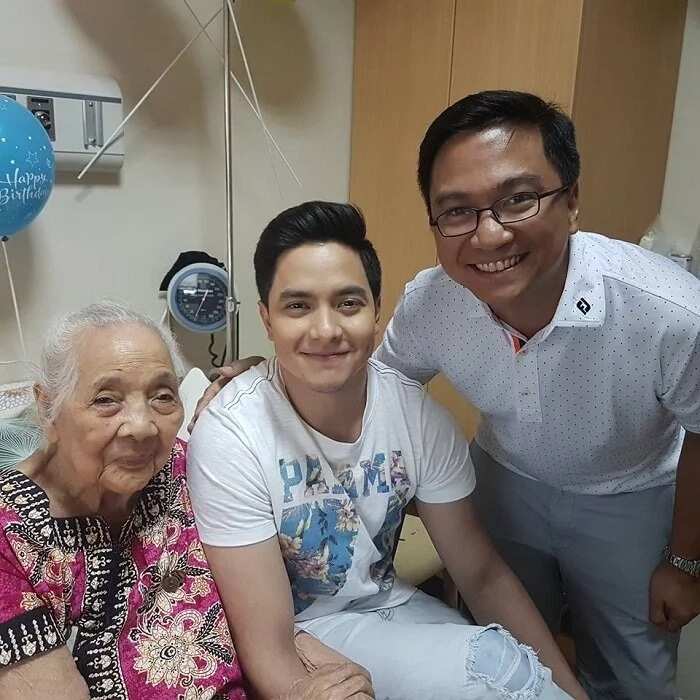 SHARE this heart-warming celebrity story with your loved ones!
Got similar, interesting, or heartwarming stories, photos or videos? Please share it with us by joining and posting it on https://www.facebook.com/groups/kamipinoyscoop/
Got a video you want us to publish? Click here to submit your own content! https://script.google.com/a/macros/gen.tech/s/AKfycbwCONavhy_Xe9N1NECizSKPnZLst9yITTSx1XLGivKsjZAra_VV/exec
Here is a stunning KAMI video that will thrill you!
READ ALSO: Conyo Pinay steals bag from customer at Max's Restaurant
Source: Kami.com.ph