College life isn't easy. Some make it, some don't.
Kami came across a post by Christine Reyna Buan.
It enumerated the 20 things she wished she knew before entering college.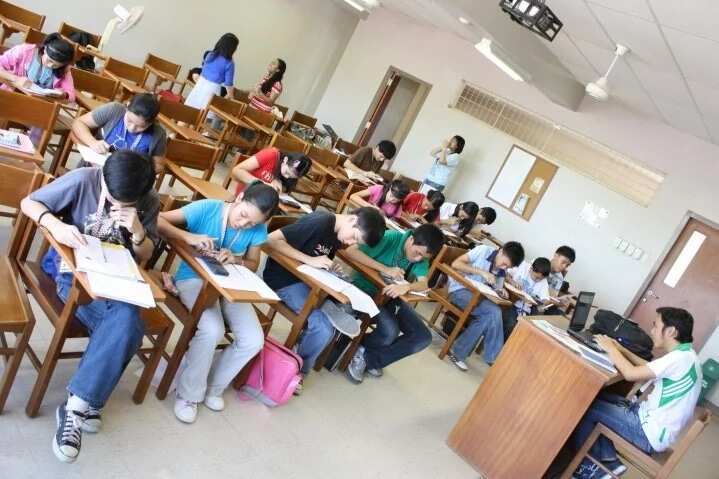 READ ALSO: OFW posts hurtful message from brother who demands money
The post became viral because it realistically reflects what college students go through.
READ ALSO: Tanay survivor shares accounts of last moments on the bus
In the end, Christine said that students should just keep on pushing until they see their name on the list of graduates.
Here are the 20 things she said:
"As I will be graduating this month, I want to share with you the things I wish I knew the moment I entered college.
1. Your first friend(s) might or might not be there until the end. You must not dwell on such loss. You win some, and you lose some.
2. Beating yourself up for perfection is useless. Push yourself forward to grow and not just achieve emptiness.
3. Nobody gives a d@mn about what and who you were in high school. College is ground zero. We are all equals. Everyone can do what you are doing.
4. Not everything is a competition, don't just strive to get ahead, strive to learn. There will always be someone out there who is better than you.
5. Grades do not define you. Skills do. What you can do and deliver. Walk the grades.
6. Get rid of friends who make you feel small and worthless. Surround yourself with people who make you happy and lift you higher.
7. Caring is overrated. Too much is toxic but so is too much apathy. Don't get attached quickly.
8. Real friends won't say sh#t about you no matter how unbearable you are.
9. Moodiness is selfishness. Being passive aggressive is akin to being melodramatic.
10. There will always be professors who sprung out of hell, don't give them power over you.
11. You can't control the number of requirements you need to pass, but you can control your strategy in finishing them all. Work on your element, one big hour burst of creativity is better than hours of strained effort.
12. Sleep is your friend. Also, don't forget to escape once in a while. Netflix or chill, or both.
13. Snitching out someone is not worth it to lose your humanity.
14. It is normal to doubt yourself. The older you get, the more thinking you do. It's more worrisome if you don't overthink. Just don't feel so alone.
15. And don't forget to connect with what makes you happy and what keeps you grounded.
16. Bad grades and late internships are only setbacks. Everything is temporary unless you refuse to do something about it.
17. You will definitely let some people down along the way. Face it rather than disappearing, running away and frustrating yourself.
18. Make mistakes. You're in college to figure out both life and who you are; mistakes make good stories for the future.
19. Life is about more than just surviving. Live while you can, but don't you dare have your thesis and on-the-job training at the same time.
20. And oh, thesis is like a sinking ship. Your groupmates--friends can either drown you or save you, so choose wisely.
College is a series of circumstances that will either break you or make you. You just have to keep going until your name is on the list too. And maybe you'll learn more things than I did."