KAMI saw a post on facebook regarding an old woman named Olivia Dela Cruz. She was lost and doesn't know how to go home.
It was stated in the post that she's from Ampid, San Mateo and is now at Pingkian St. Parang, Marikina City.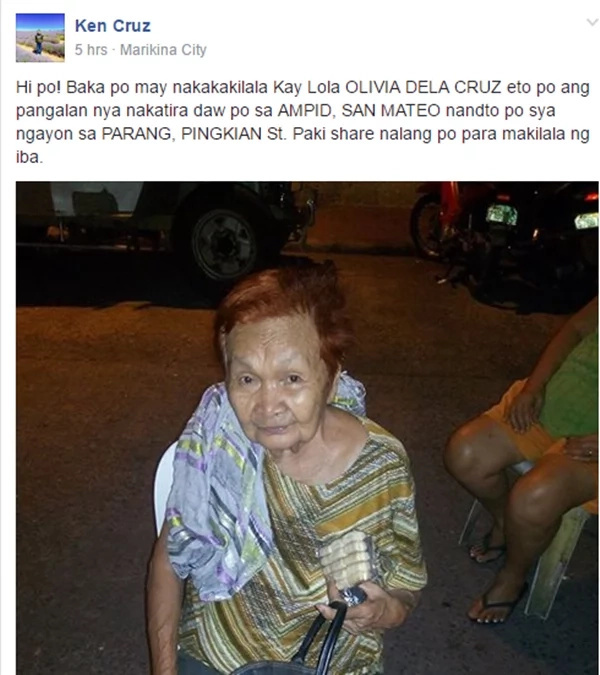 Disclaimer: Michelle Ortiguero
If you like this story, please share this with your friends.

Source: Kami.com.ph