Children Played All Day Then Mom Discovered What Their "Toy" Was
A family was walking on the beach near their home in Wales when they saw what looked like a buoy covered in barnacles and seaweed.
Gareth and Kelly Gravell took photos of their two children, ages 6 and 4, playing around the object. A few days later, they learned, to their horror, that the "buoy" was a 70-year-old U.S. mine bomb.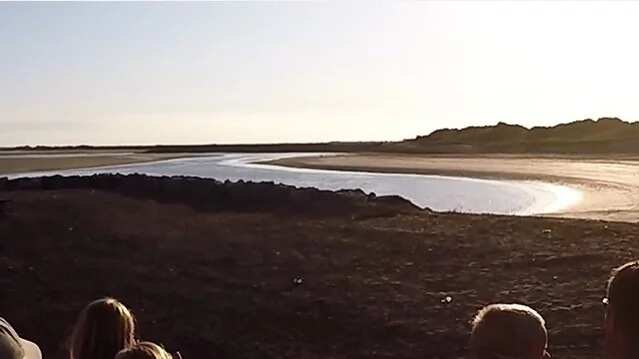 "We were more fascinated by the barnacles on it. My son was touching it and was knocking on it a little bit, and that was it really," Kelly said.
Gareth had uploaded the photos on Twitter. A friend who had seen the photos told them about a message from the Pembrey Country Park telling people to stay away from the object.
SCROLL DOWN TO WATCH THE VIDEO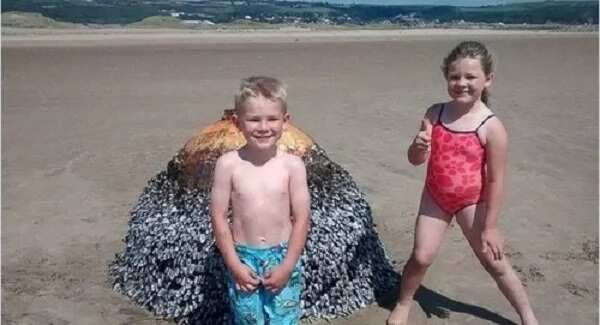 Allison Thomas-Davis of Carmarthenshire County Council said it was an American mine from World War II and that it could still explode.
The local government cordoned off the beach until the bomb squad from the Royal Navy coast guard came. The mine was blown up from a safe distance.
Gareth and Kelly were horrified when they learned they had allowed their little children to touch a bomb.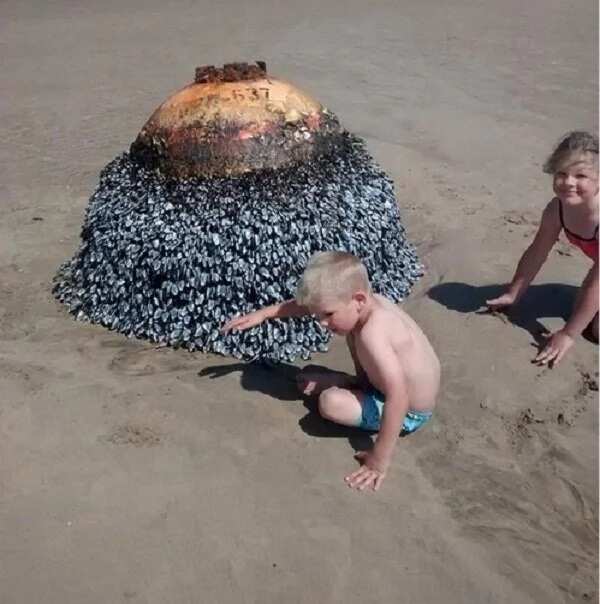 "I even made the joke that it was a big bomb at the time but did not think anything of it," Kelly said. "It's only afterwards when the reality has set in that we were actually very lucky. We were close to disaster — it's shocking."
The couple said they learned their lesson.
"We'll definitely think twice before messing with something like that in future," Kelly said.
Let us know your thoughts in the comments and please share this story.
Source: Liftable

Source: KAMI.com.gh