This Dog Sits In The Corner Of His Shelter Feeling Ashamed About What His Owners Did...
Now he is ashamed to look people in the eyes!
Oso suffers from a skin condition, and his previous family decided that instead of trying to help the poor dog by getting treatment for him, they would instead drop him off at a shelter.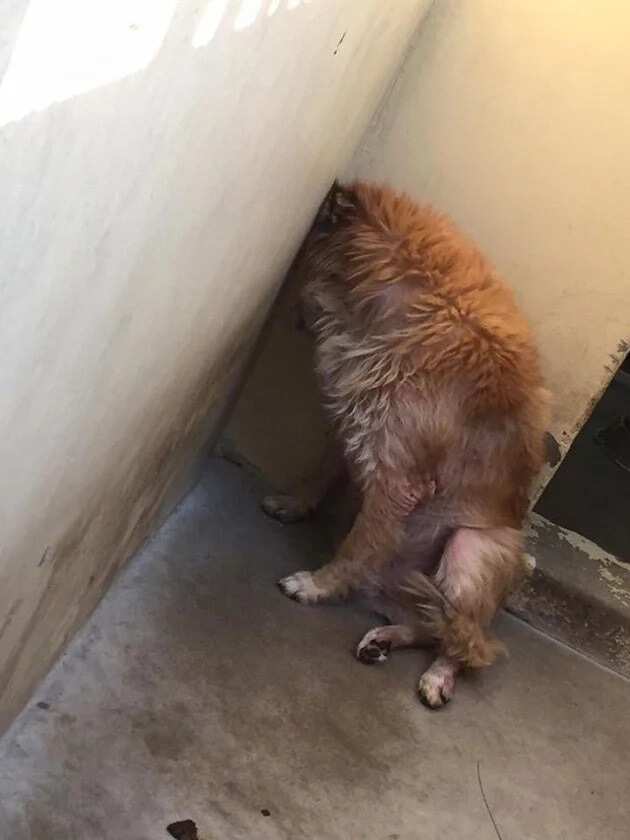 Oso's two skin conditions were highly treatable, but because of the lack of care from his previous owners he started to lose his fur due.
SCROLL DOWN TO WATCH THE VIDEO
Now, after being dumped at the shelter, Oso sits in the corner of his shelter room, not wanting to come out and play. It is almost as if he were shy about what has happened to him.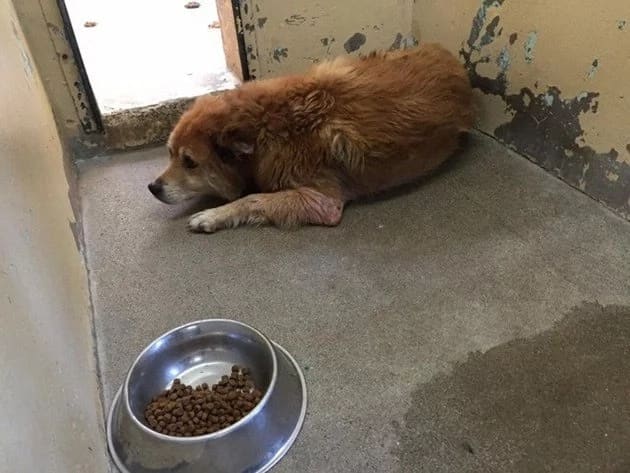 Professionals explain that it is common for animals like Oso to feel embarrassed and hurt by their abandonment. They believe that many shelter dogs feel the same, as they cannot understand why they are suddenly unwanted.
However, Oso has finally started to perk up again, playing around with the shelter workers.
Oso is now receiving the treatment he needed for his skin conditions, and staff at the shelter hope that he will soon find a new family to join.
Source: Ur Dogs
Source: KAMI.com.gh