KAMI ay naantig sa shinare na pangyayari ni Diana Lane sa kaniyang Facebook.
Madalas tayong nagrereklamo at humihingi ng mga bagay na hindi naman natin kailangan sa buhay ngunit ibahin natin si Tatay Domingo Lolo. Si Tatay Domingo ay nakilala ni Diana noong nakasabay niya ito sa jeepney, namamalimos ito na sinasabing gagamitin niya ang pera pambili ng gamot pampatak sa kaniyang mata dahil sa kaniyang katarata.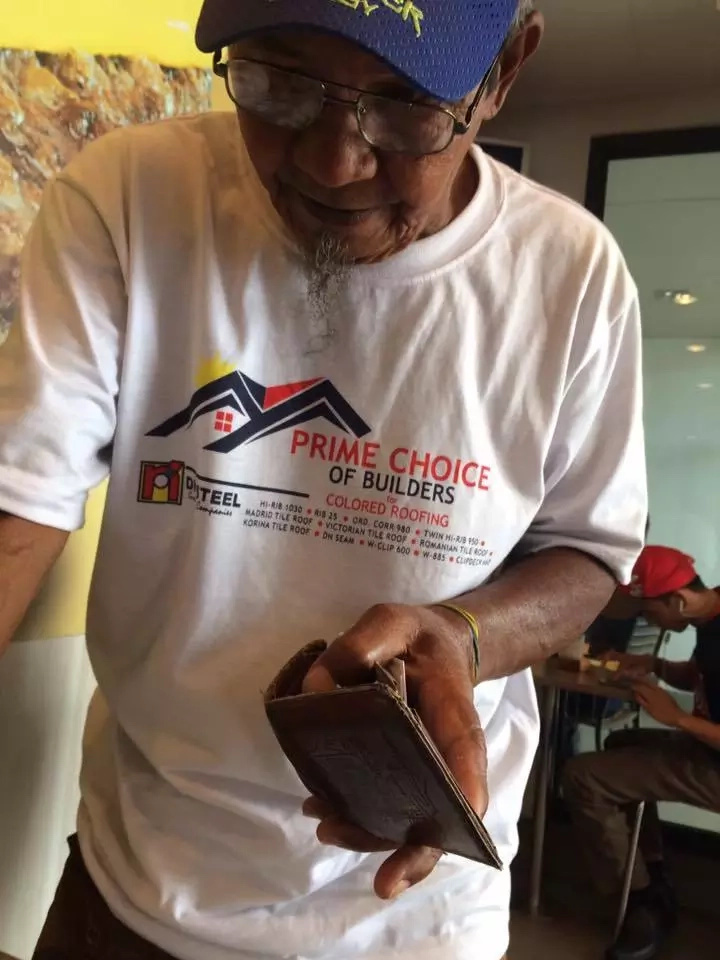 Sa awa ni Diana ay naisipan niyang tulungan si Tatay Domingo kahit pang alam niyang marami siya aasikasuhin ng araw niyaon at hindi rin ganon kalaki ang perang mayroon siya.
Ang unan niyang ginawa ay pinakain si tatay, mapapansin na mahiyain ito sa pag-gasta sapagka't nais lamang talaga niya'y makabili ng gamot para sa kaniyang mata. Sa pakikipagkwentuhan kay tatay napag-alaman ni Diane na malayo pa ang pinanggalingan ni tatay, bukod dito nirarayuma narin siya at sa kanilang tirahan naman ay bedridden na ang kaniya asawa, maging ang isa niyang anak ay may kapansanan din. Nahihiya naman siyang humihingi ng pang-gastos sa isa niya pang anak sapagka't ito'y may pamilyang binubuhay.
Dala ng awa at pananampalataya ni Diane, agad siyang bumali sa ATM upang bumili ng gamot ni tatay. Bukod dito ay bumili rin siya ng ilang pasalubong para sa asawa nito.
Matapos ang pagaasikaso na yun ay hinatid ni Diane sa sakayan na iniisip ang kaligtasan ng matanda paguwi.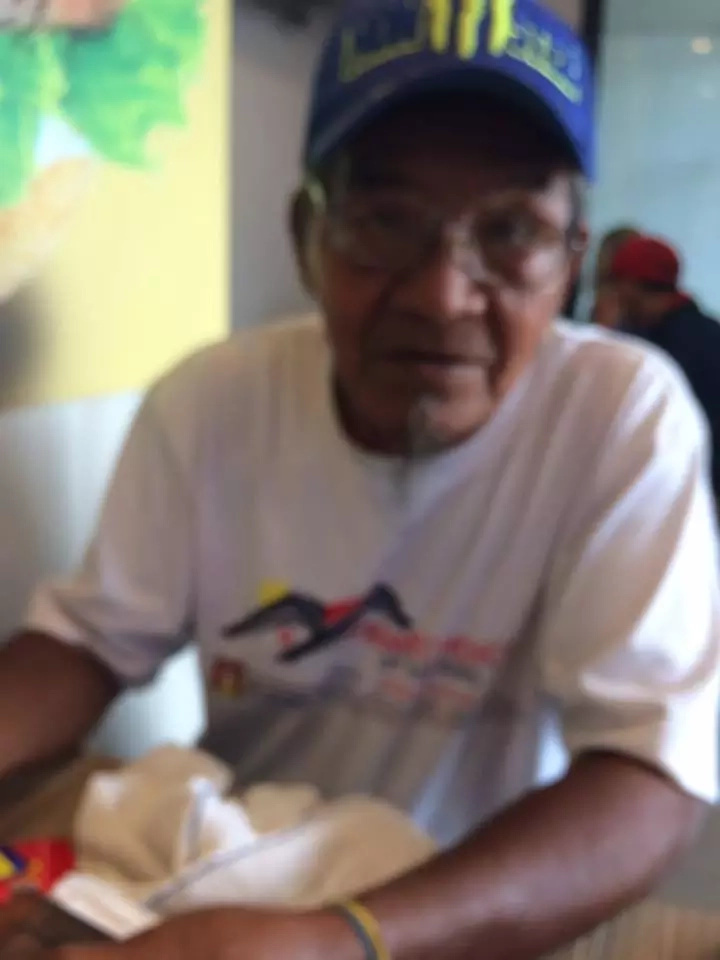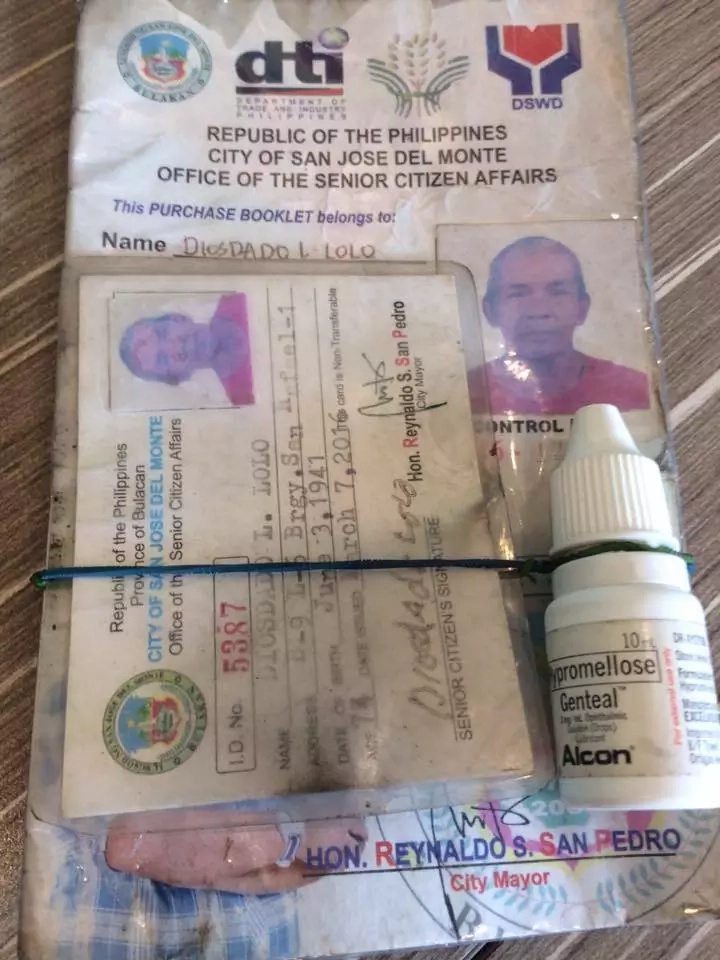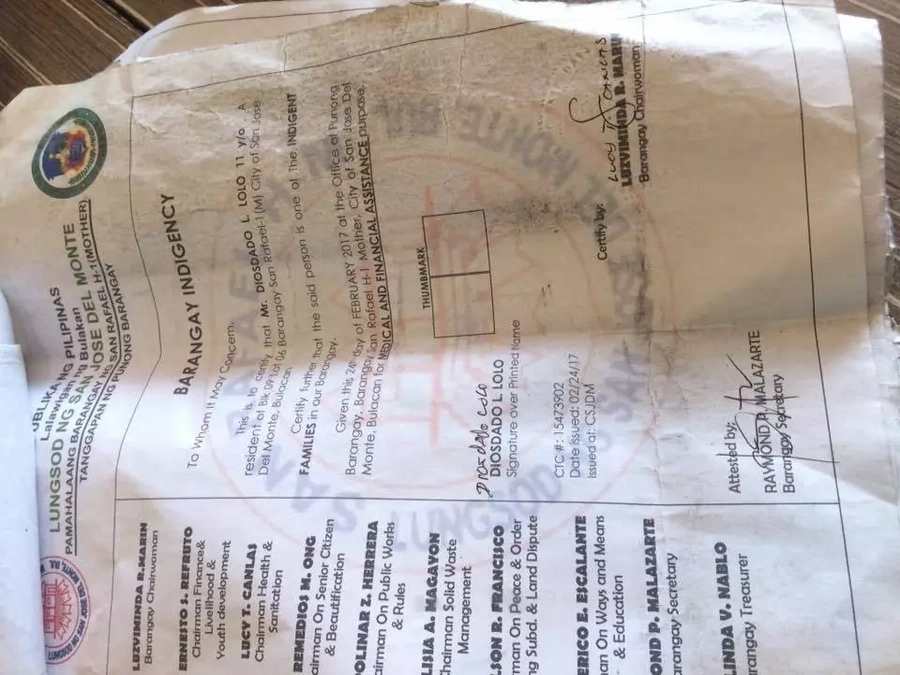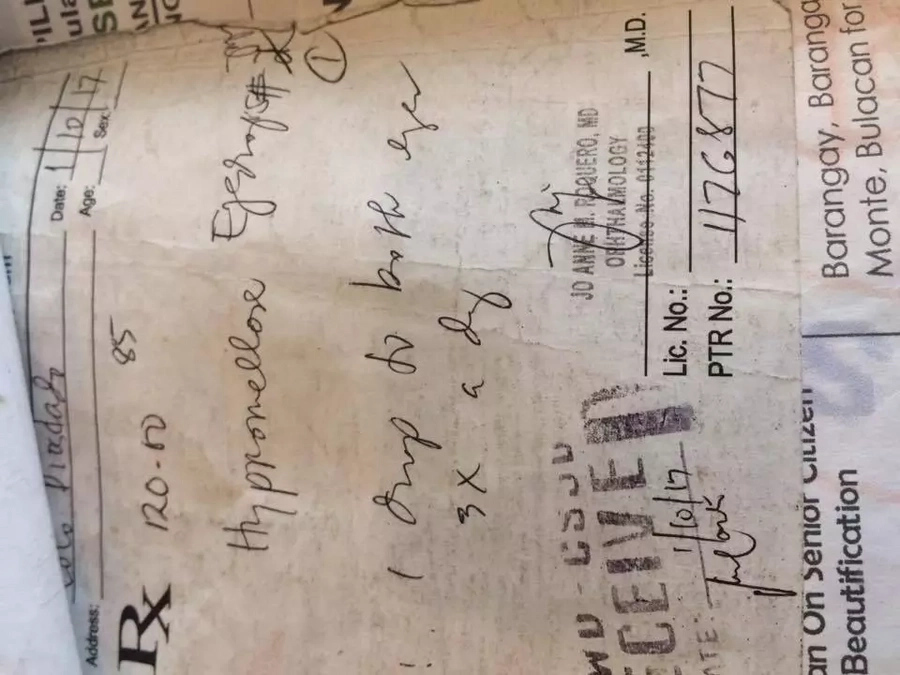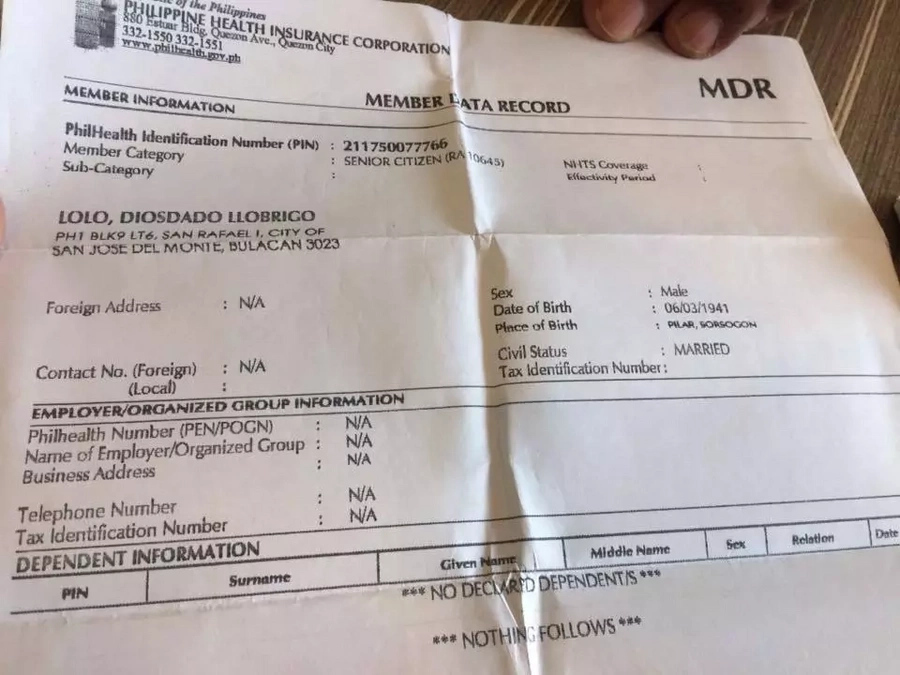 Basahin ang kabuoan ng kwento:
Meet Tatay Domingo Lolo, from Bulacan. We met him while he was traveling in qc but still don't know where he is exactly going. Trying to get financial help for his eye drops. He already had cataract surgery years ago. He said he is too old to have another one and as soon as he have his eye dropper his going home. I don't normally entertain jeepney solicitation. Because of many deceiving schemes of people wanting to get money and syndicates behind some of them. But there is something about this humble guy. Who took that ride with us at the jeepney. I didn't have much on my pocket. I only have 150 plus. I w
as also running late to my appointment that day. But when I decided to step down from that jeepney. I believe that is God. In my head I kept praying. And then invited Tatay to buy his eye drops have been the most meaningful 80minutes of blessed day. I'm thinking of inviting tatay to buy his eye drops, have snacks after and shareJesus with Him. We are suppose to go to FCM right away but he said that his hungry. So I invited him to eat at Jollibee. He also have a hard time walking. Rheumatism maybe. Inside I asked Tatay Domeng what does he want? He said soft drinks. Maybe he is too shy or he is just trying to save money. I looked for a good seat where I can possibly talk with Him. I was suppose to order for the both of us but since I only have few bucks. I only ordered for him. Tatay said what about you? I said I'm done. So Tatay started to eat. I also learned tatay is living with 3more in his house. Her wife is bedridden and needed a possible operation. He also have a child who have polio. He used to be a mason in construction but in his old age and sickness. His own house have holes and he can't fix it. He have other children that lives in his lot with their own families but he didn't want to bother them for his needs. Tatay needed more than his eye drops but he didn't ask help for his other needs. He only ask for what he needed that day. Many of us complains and ask for many things that we don't really needed. We buy so much things in a day that can feed Tatays whole family for days. Tatay showed his papers and he said he tried asking help but they don't have what he needed. He said as soon as he gets the eye drop his going home. He said his tired. Fcm is more than an hour from Bulacan. 2-3 rides from FCM. I shared my testimony and ask tatay if I can pray for him. He said the same thing my late grandpa with cataract told me. To be strong and live long. For his family. I prayed for Tatay and when I opened my eyes Tatay is in tears. He didn't cry when telling me about his burdens. I don't know if it's the cataract or it is about God that he have given his troubles. We went to FCM after. I asked Tatay to stay outside mercury as I quickly go to ATM. I went back and we went inside. Got his eye drops at a much lower price than expected so We got 2 bottles. He said it's good enough for 2months. I ask him if his wife needed anything. Is she taking any medication. He said no. He said it's all fine. I told Tatay we will get nanay something. Maybe some snacks. We went inside wellcome got her a few groceries. Tatay said ma'am this is a lot already. I told Tatay just a few. I know Tatay is tired and his eyes are blurry too. But I don't want to just send him away without something he can bring home. He went out hoping for help that is impossible. He don't know who to go to. But God who is faithful took care of his needs. Tatay don't have any phone or mobile number. I listed my number on his MDR photo copy instead.his address here is on his ID. I took Tatay to the other end of the foot bridge. Told him to go down and he can take a bus ride there. I told Tatay I'm sorry I don't have much but this is what I can only do for him. I hope to see him. Gave Tatay a hug and go away praying. I didn't want to post this but Tatay needed prayers and help. This is what I could have done for my grandpa if his still alive. His motto is also never to give up.
I am the one who is more blessed to meet Tatay domeng. God willing I'll be able to visit and see Tatay again. Any help groceries, clothing, financial assistance for Tatay will be very much appreciated you can visit his house his address is there. Or you can give it to me. Thank you for reading and in advance for all your prayers! May God bless you!
Source: Kami.com.ph