Everyone and their mother just couldn't stop fawning over Liza Soberano's beauty. Have you turned into a fan of hers?
Apparently, this Puerto Rican actor has joined her growing fan club – can you guess who he is?
KAMI spotted this tweet exchange of the Kapamilya actress and the said actor, via PUSH, wherein the latter commended the former for her stance against bullying and then some.
READ ALSO: Gandang hindi nakakasawa! 13 times Liza Soberano looked stunningly beautiful in a gown
Has this given you a clue on who he might be? If you have watched '13 Reasons Why' on Netflix, it's Tony Padilla aka Christian Navarro in real life.
Earlier this month, Liza's tweet against bullying went viral. However, she updated us that she has finished the American TV series, which also tackles the same topic.
Her tweet got the attention of Christian and the rest is history. Check out their conversation below, wherein the actor later revealed that he is a fan of hers.
READ ALSO: 7 wacky faces of Liza Soberano that are still ten times more gorgeous than ours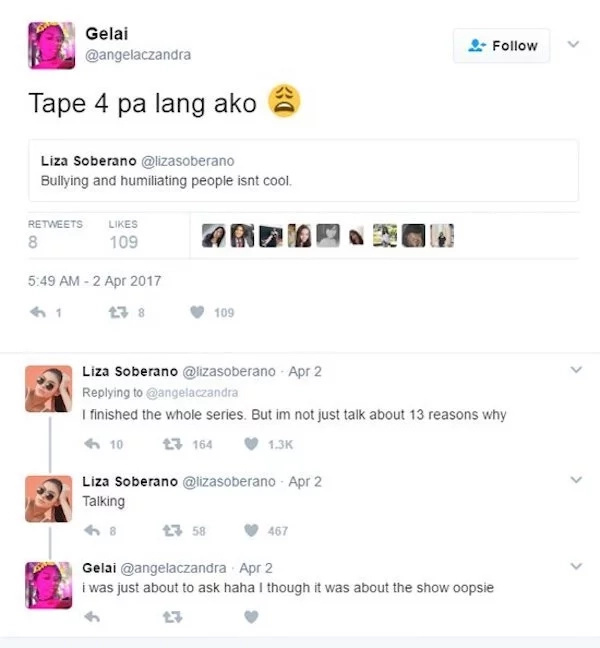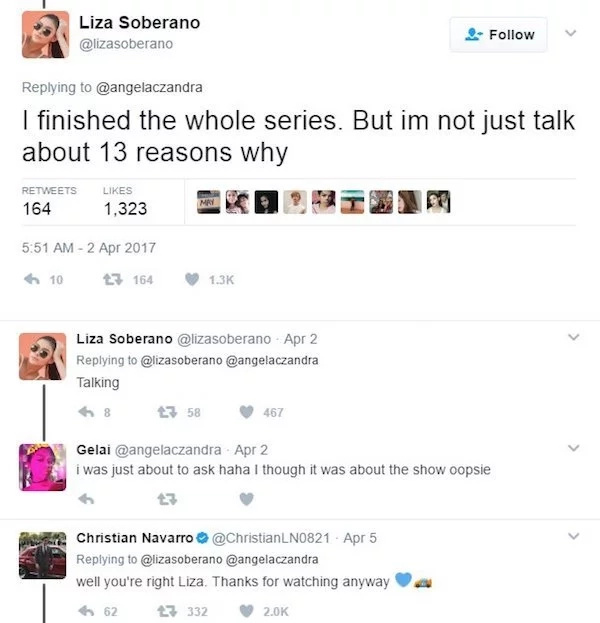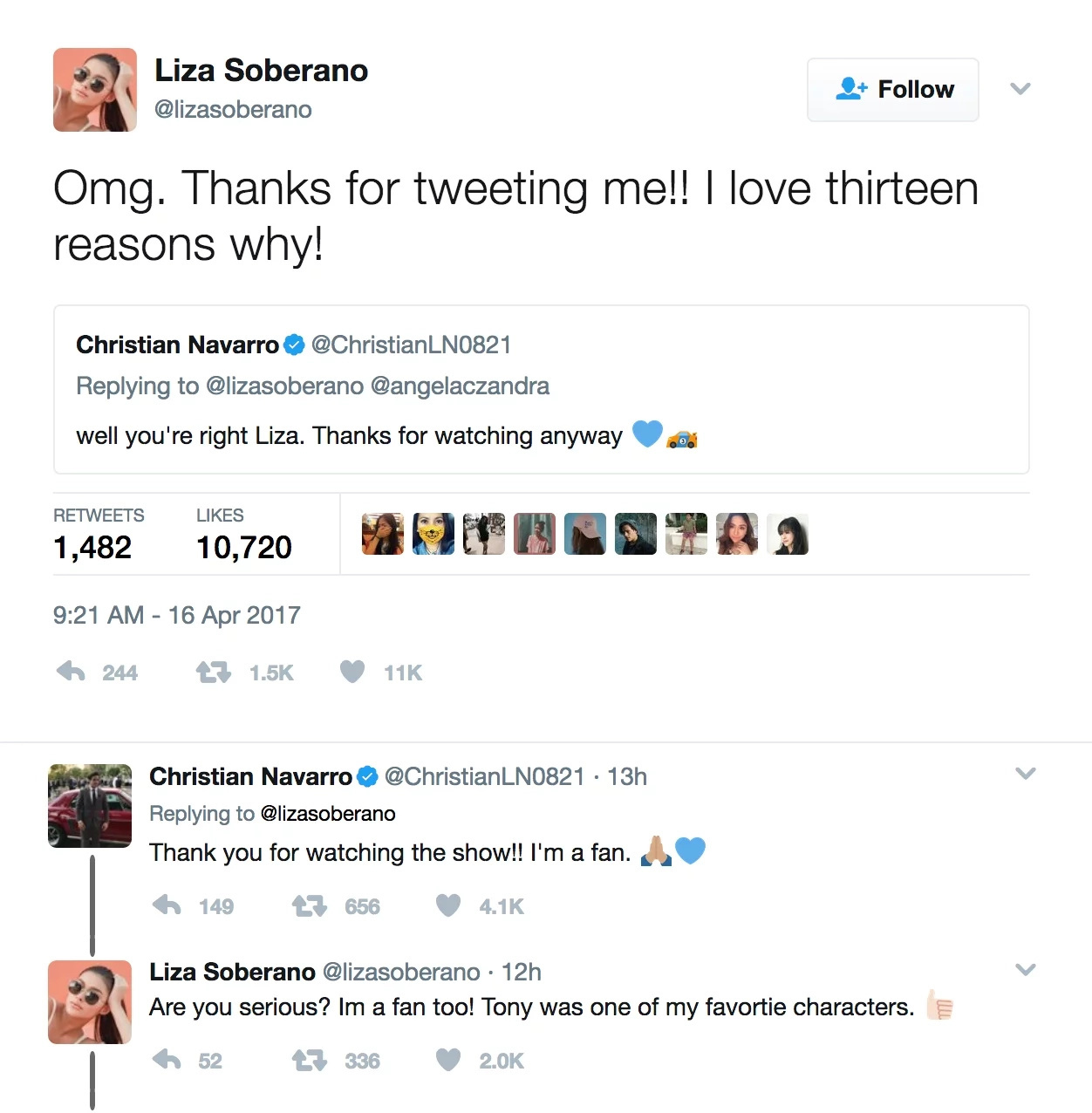 READ ALSO: Netizens go crazy over Liza Soberano's alluring endorsement photo for Sunnies
Liza returned the compliment, as she also loved the character he played.
Christian now joins Charlie Puth, The Chainsmokers and James McVey of The Vamps as some of her famous international fans – have we missed any?
Let KAMI know in the comments if you did and share what you think of their exchange!
READ ALSO: Fresh and fab. Liza Soberano's dazzling 'do is the ultimate summer hair goal!
Source: Kami.com.ph