- A video was uploaded to the Facebook page Naughty Kitty Pinas
- This video shows a van overtaking another car
- What happened after was a result of not following road rules
There are a lot of road accidents happening in the Philippines because of people not following road signs. Some ignore these while others aren't totally aware of what certain things mean.
These things are important to ensure the safety of everyone and if these are not followed, bad things are most likely to occur.
Just like what happened to this white van: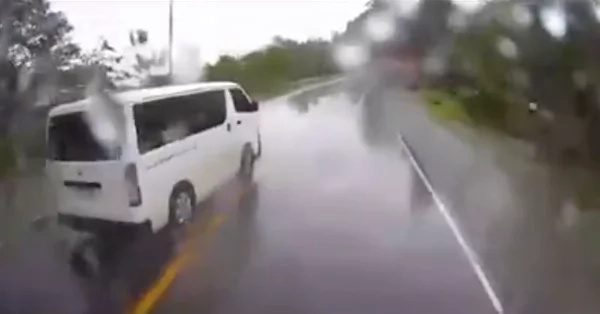 READ ALSO: Billboard ads along BGC has a sweet message for a girl named 'Betty'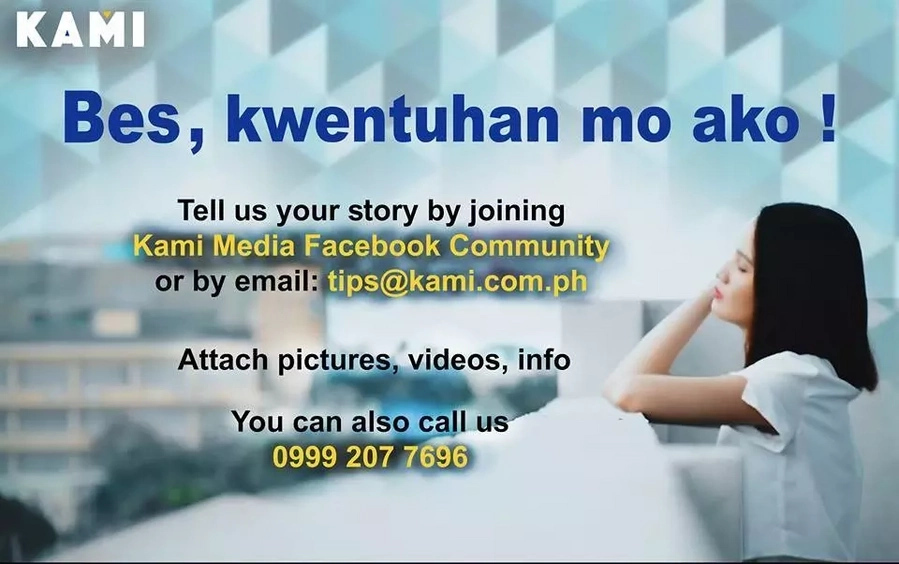 READ ALSO: Netizen captures crazy moment of a guy holding on the back of a bus
In a dash camera video posted by Naughty Kitty Pinas as submitted by Neilzkie Dela, it can be seen that being disobedient to road rules will get you harmed.
It was raining hard when a white van overtook the vehicle of Neilzkie in a tight and narrow road.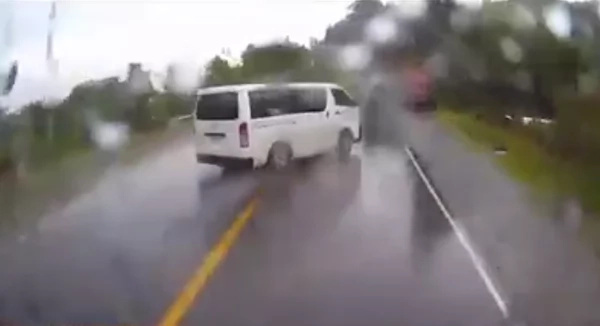 Because of the rain, the road was slippery and wet. The white van was too fast and it lost control at some point.
READ ALSO: Scarlet Snow Belo shows her funny side while bonding with daddy Hayden
It crashed into an orange tractor that was parked on the side of road leaving the van's bumper crashed.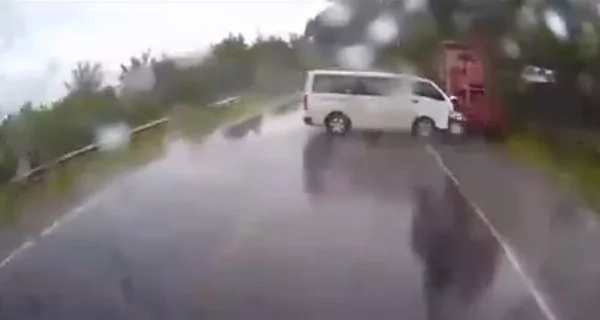 Things got even uglier when it spun uncontrollably and a passenger got ejected. The passenger was thrown to the left side of the road and it was couldn't be seen if it was male or a female.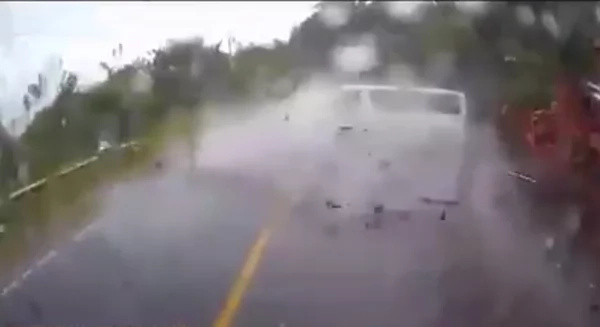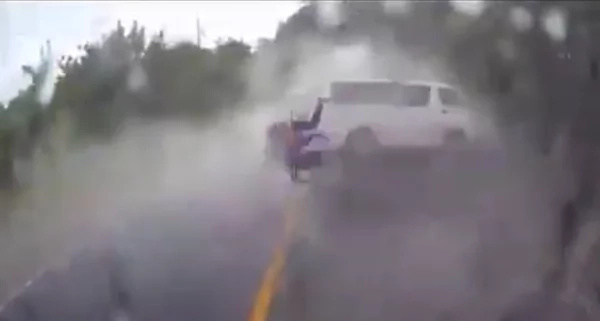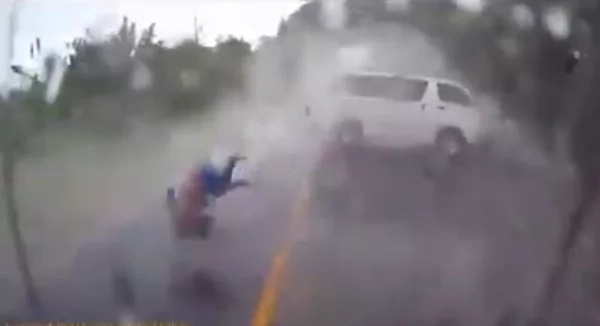 The people in the van started screaming upon seeing this. The screams got louder when the van crashed into Neilzkie's vehicle. A loud bang was heard and one of the passengers can be heard crying and screaming "Jesus Christ!"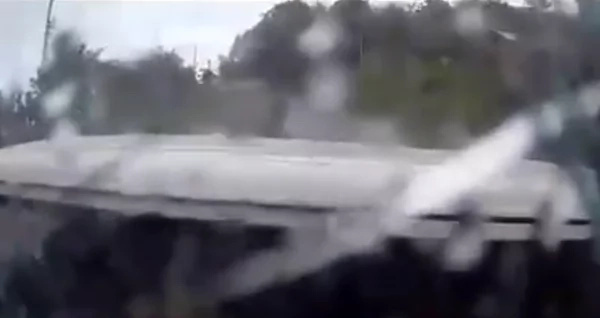 READ ALSO: 7-month old baby is suffering from Biliary Atresia and is in need of your help
Check out the whole crazy incident below:
Source: Kami.com.ph