- More students have preferred studying in coffee shops instead of actual libraries
- A gutsy netizen countered another netizen's viral post regarding the situation
- This said viral post was a netizen's opinion on how coffee shops have become libraries because of these students
READ ALSO: Practical netizen discloses secret how she wisely saves money! 'Live like you are poor.'
All of us have different points of view on various things, which we may or may agree or disagree on.
KAMI spotted this viral post about a man giving his two cents on the current state of coffee shops in the country, which he said has become a library.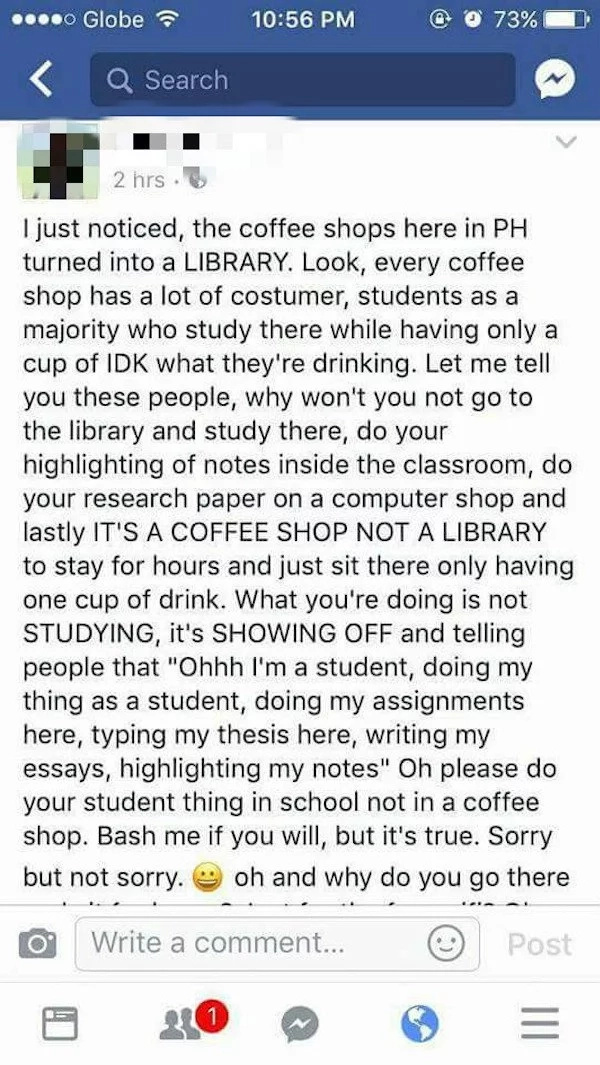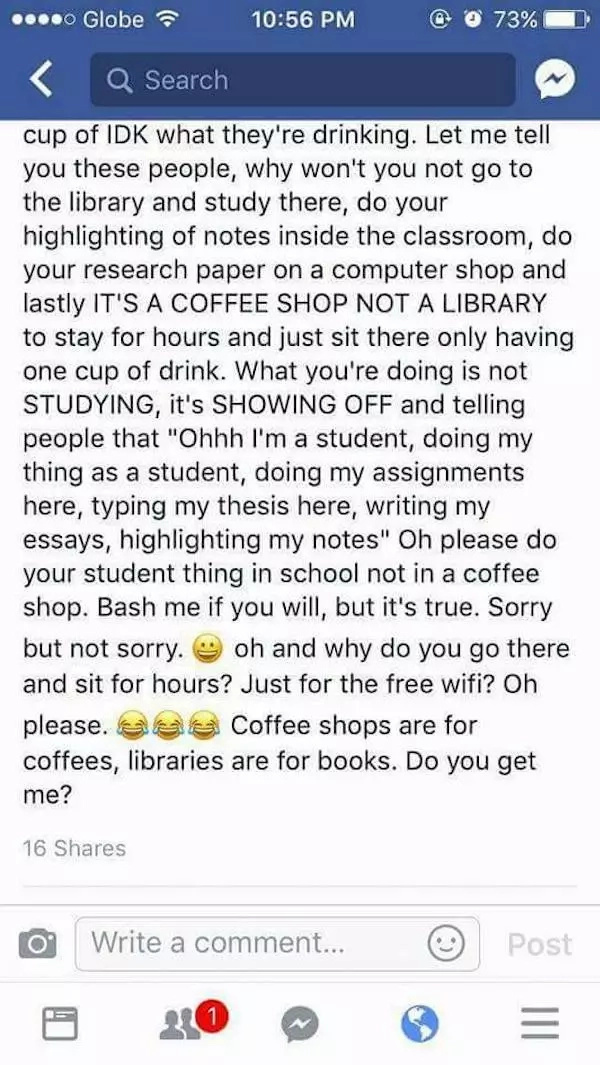 It can't be denied that students frequent coffee shops more than the actual library to study - just check out one yourself.
READ ALSO: This Pinoy student duo entertained netizens with their cover of popular throwback hits
However, he made points that may not apply to all as not every student who studies in coffee shops do this or that.
His post made many netizens angry, such as this person who composed a lengthy response debunking the other's generalization.
We have attached his complete post for your reading pleasure below.
READ ALSO: This Pinoy beats the summer heat with his innovative DIY air cooler!
What do you think of this netizen's brave reply? Do you agree with him?
Or do you share the same sentiment with the other one who started this debate?
Let KAMI know what you think in the comments!
READ ALSO: This netizen proves that we shouldn't sleep during our commute with his epic fail experience
Source: Kami.com.ph