She Opened An Ordinary Can Of Tuna, Not Even Imagining The Monstrous Terror She Would Find Inside...
Zoe Butler from the UK opened a tuna can and found a scary slug creature looking back at her with black eyes.
She tweets this image, asking what the creature is, especially since she almost gave it to her kids. Some say that it's a cut off crab head or a shrimp head. Creepy!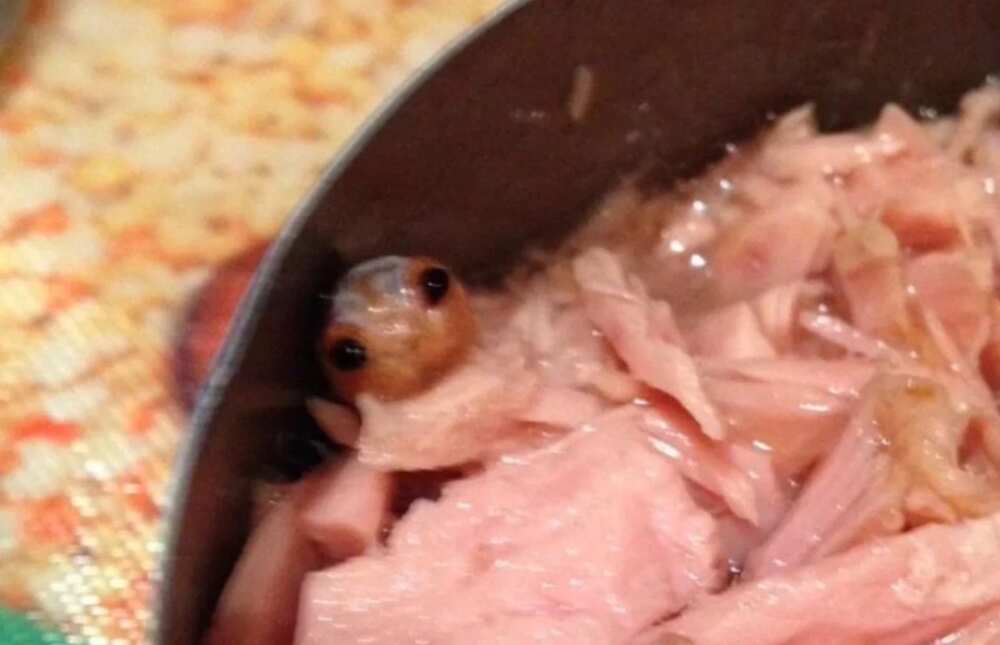 It was figured out that this was a parasitic crustacean that can be seen inside a lot of fish. It is called Cymothoa exigua or tongue eating louse.
The crustacean is called as such because it destroys the tongue of the fish and lives inside the mouth of fish, replacing its tongue.
This creature is living inside the mouth of the fish, taking in the fish's mucus or blood.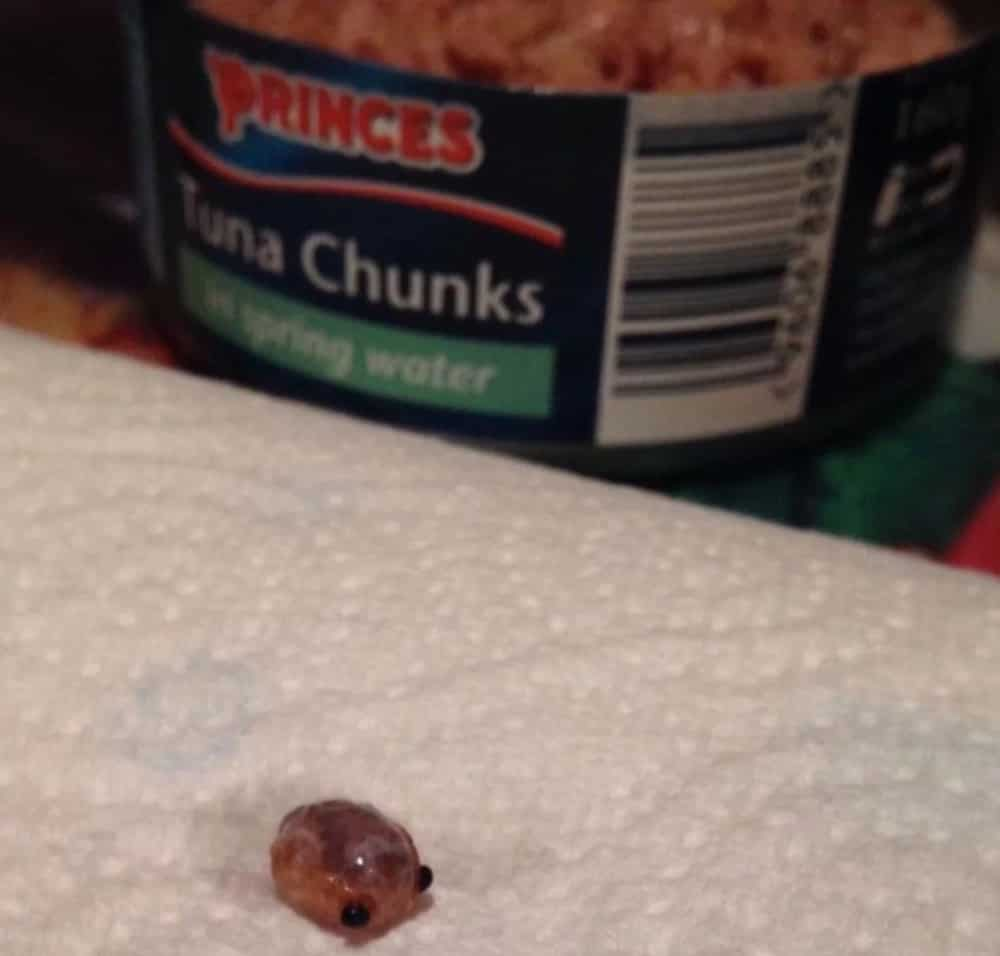 It usually goes for fish species that is tinier than the tuna. So it was perhaps living in a fish's mouth when a tuna then ate it later on.
When the tuna was taken from the sea, it was then cut up and put inside the can. It ended up in the kitchen of Zoe.
Grossed out? Share and comment away!

Source: World of Wonder
Source: KAMI.com.gh