A story about a dog with the kindest heart!
A Rhodesian Ridgeback takes care of a baby piglet, abandoned by her mother after birth.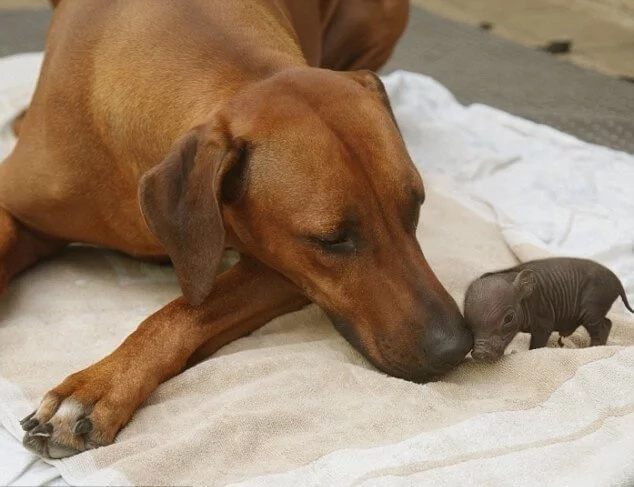 When if was found on a farm, the baby, looked really weak, she was cold and hungry. Farmers, who discovered the poor thing didn't really belive she was going to survive.
An owner of 8-year-old Katjinga came up with an idea to bring the piglet to his dog. It was love from the first sight for the massive animal - the baby piglet was accepted and taken care of.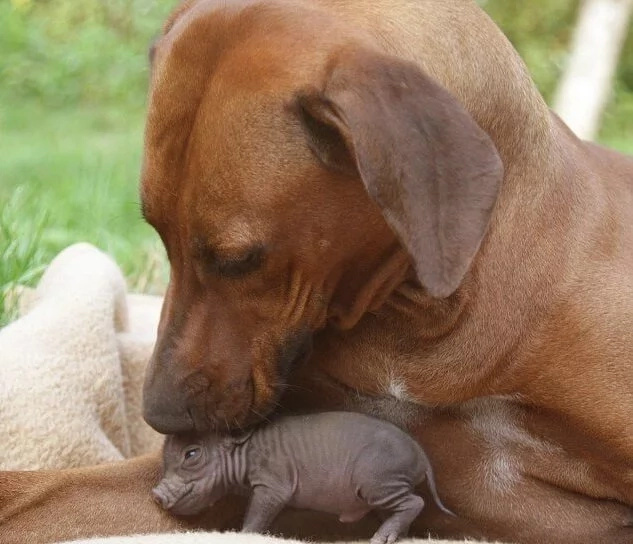 Back then, Katjinga was busy with her own litter of 10-month-old puppies, however, she was absolutely ready to adopt the two-week old piglet.
The kind dog started lactating again and fed the little piglet.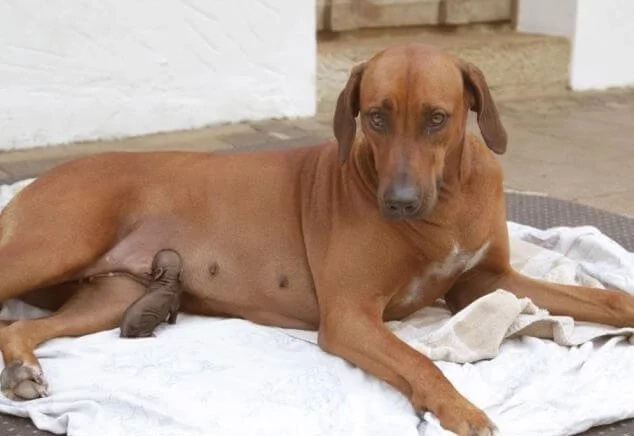 It's really strange, that the huge animal didn't mind taking care of the weak and helpless baby piglet. Katjinga must have the kindest Rhodesian Ridgeback heart!
Have you ever heard of such amazing cases? Let us now!
SOURCE: Heroviral.com
Source: Kami.com.ph