- Netizen fools a foreigner with "Pak Ganern"
- Their chat is entirely meant to make you laugh
- Other netizens have also made it viral because of the chat
They say that it's quite hard meeting other people of different races and ethnicities because of the language barrier. A netizen proved, however, that it can be solved.
The thing is, this netizen thought some Filipino lessons but they're not entirely correct.
Facebook page Pinoy Kaloka posted the screen shots to this truly entertaining chat exchange.
READ ALSO: Netizens made their own 'drone,' see how they faked one!
READ ALSO: Netizen does an impressive Ruffa Mae Quinto impression while with a video reply to her Tinder match
A netizen messaged a certain Asad Jutt Aj from Pakistan on Facebook. That person just said 'Pak' but obviously Asad did not get it. Later, he knew what it 'meant.'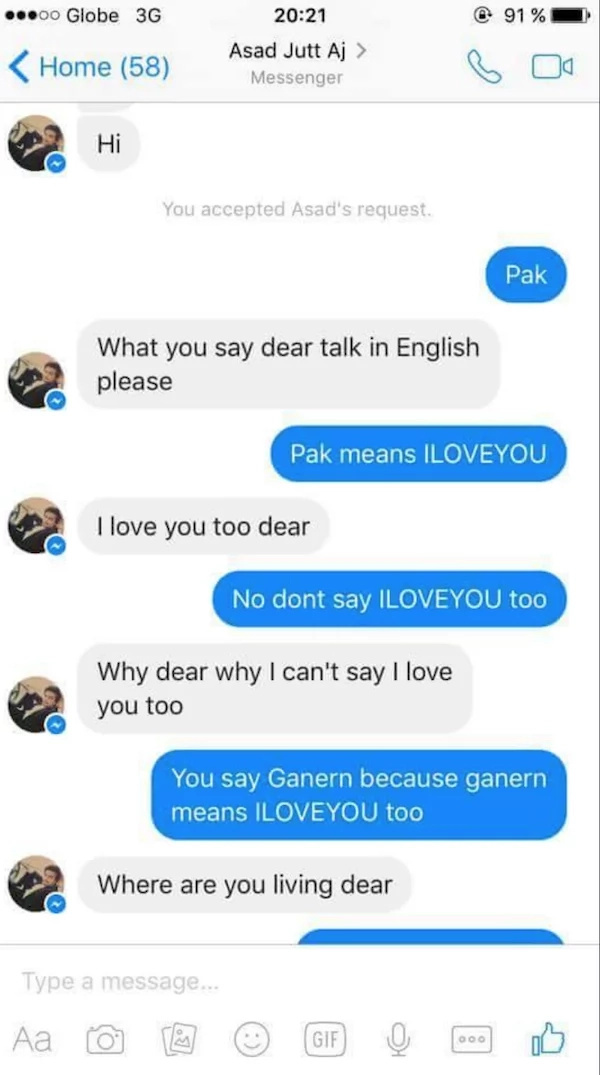 Soon, Asad didn't know that he was being fooled by playing the 'Pak Ganern' game. He might have just thought that the person he's talking to loves him so much.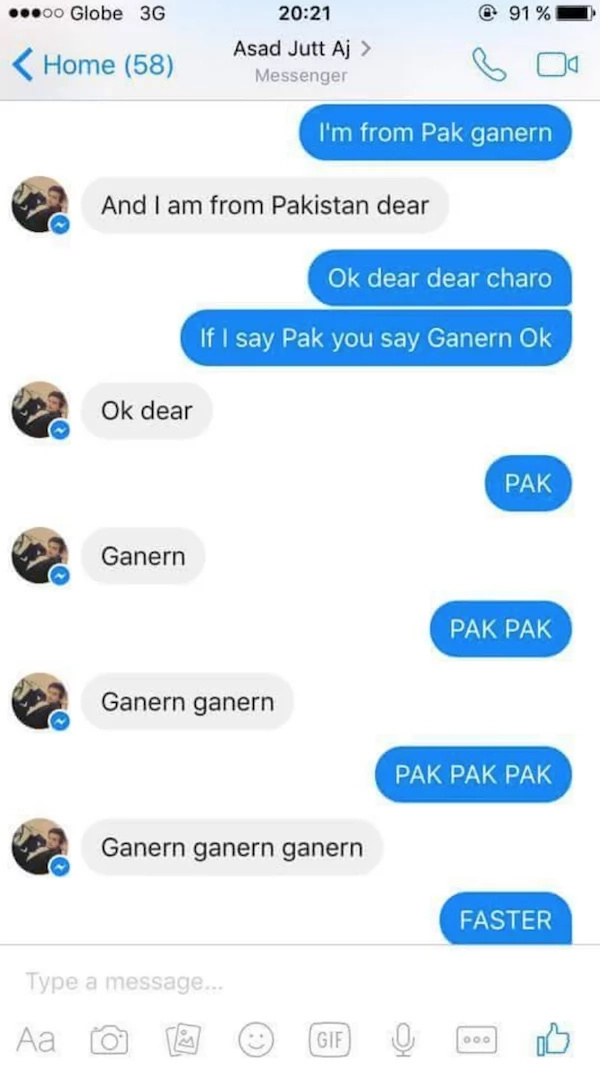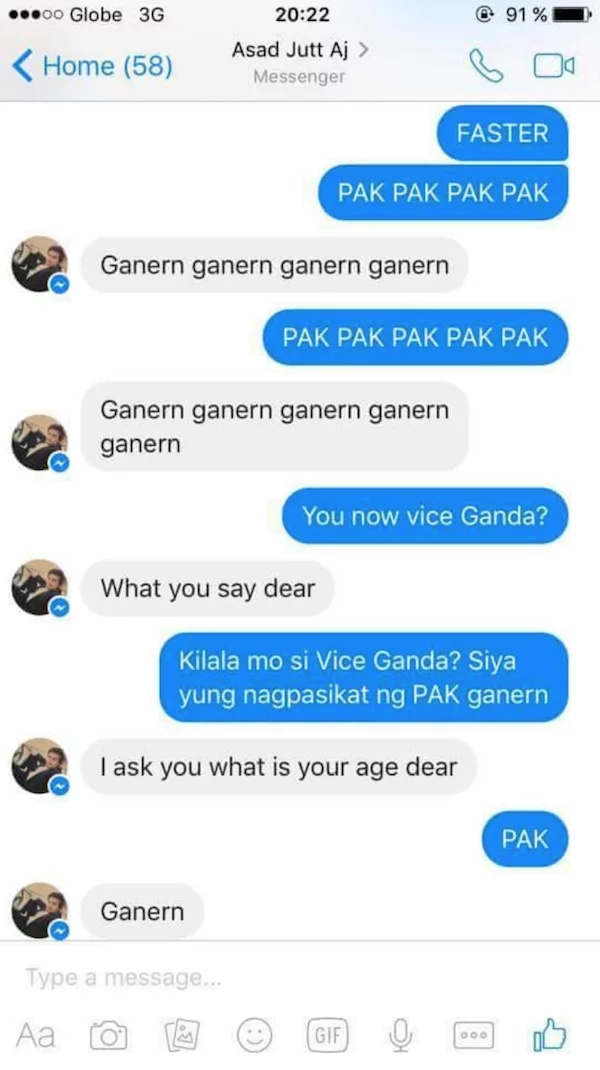 READ ALSO: Two Filipinos and their American friend go viral with their funny Tagalog rap
The Filipino is just playing around with Assad and he simply has no clue about it.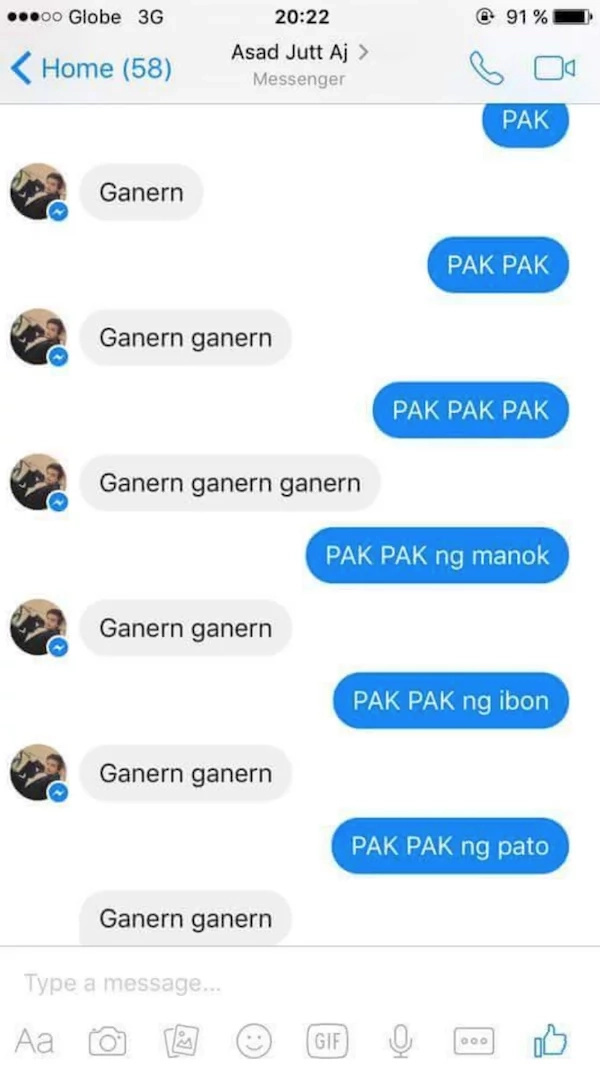 READ ALSO: Filipino shares an ad selling expensive bilao online
Source: Kami.com.ph