Age is nothing but a number and the best proof of it is the case of this German woman who not olney became in mother for 14th time, she also is world's oldest mother of quadruplets.
Annegret Raunigk is a 65-year-old retired teacher, from Berlin, and was already the mother of 13 children -aged 10 to 44- when she decided to undergo fertility treatment to conceive once more after her youngest child declared that she wished to have younger siblings.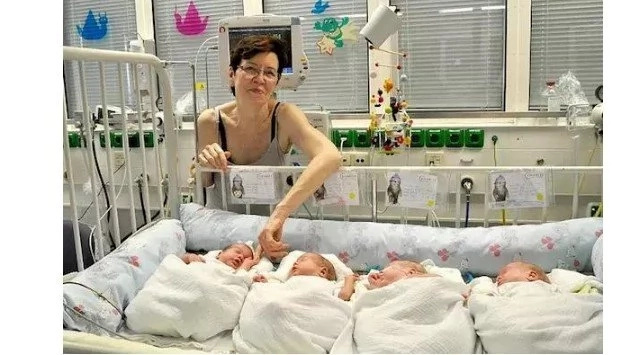 The treatment work and she got pregnant, but when she gave birth quadruplets by C-section after just six-and-a-half months she caused controversy for her age and the fact that she had to deal with a lot of kids.
But according to the head of the Neonatology Department at Berlin's Charite Hospital, Annegret and her four babies are now strong enough to face the outside world.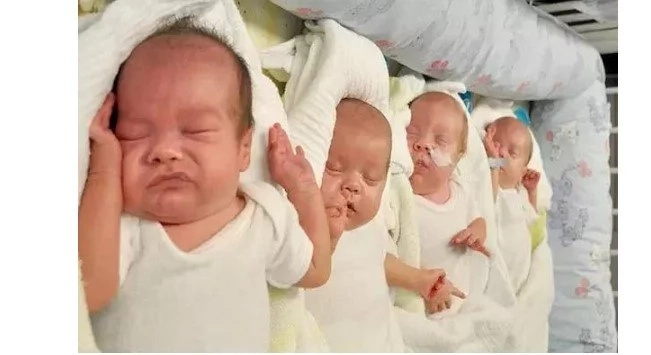 The smallest baby, tiny baby girl Neeta weighed just 1lb 7oz when she was born.
Neeta's three brothers were almost as small – with Bence weighing 1lb 8oz, Fjonn 1lb 10oz and Dries 2lb 2oz – and the severely underweight babies had to be kept in incubators for the first week of their lives.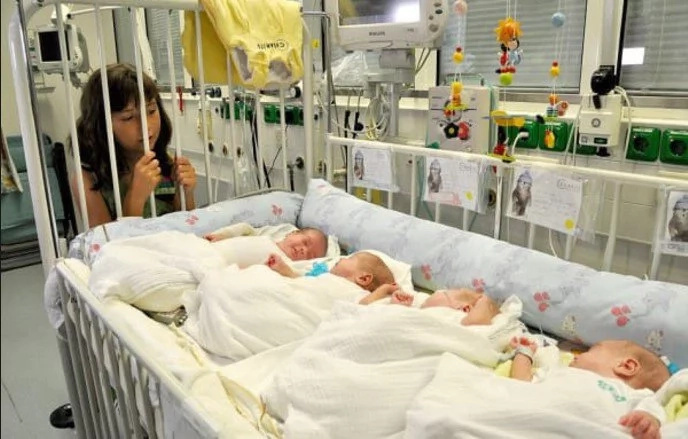 Experts warned that, even if they did pull through, they could suffer lifelong health problems including lung, intestinal, eye and brain complaints.
But Professor Christoph Buhrer has confirmed: 'All have developed well, they have grown wonderfully in a short time.
No matter what the critics say, babies are blessings and miracles, and Annegret's story is surely a miracle.
Source: kami
Source: Kami.com.ph