Video of toddler playing with gigantic snake goes viral
- A video of a 3-year-old girl attempting to hug a large python went viral
- What is even more amazing is that the snake seemed to enjoy cuddling with the girl
- The girl's mother made a comment on YouTube about why she thinks it is safe for her child to interact with the large snake
Would you let a toddler get near an 8-foot snake? A mother's video went viral on YouTube for doing exactly that with her 3-year-old daughter.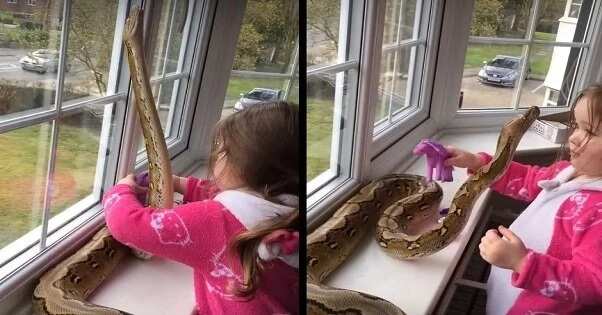 READ ALSO: Pinoy teen goes viral for having his photos taken in front of burning houses in Butuan City
The video – presented to you by KAMI from Edness Taoka's YouTube channel – shows the innocent girl trying to hug an enormous python.
What is even more amazing is that the python seemed to have enjoyed cuddling with her.
READ ALSO: Pinay netizen shares photo & story of 2 fake Globe employees who visited her diner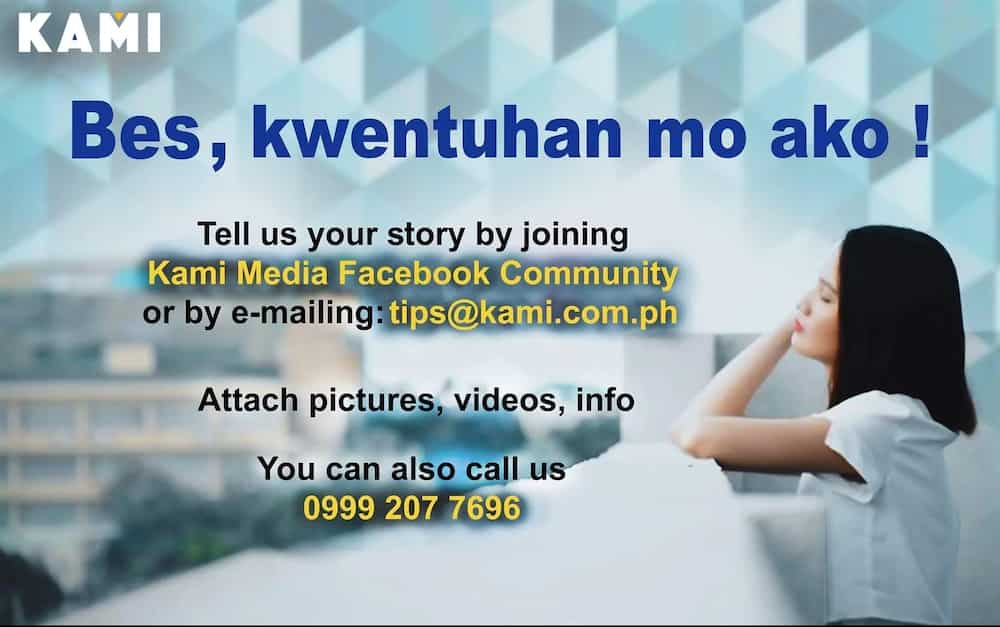 Many netizens voiced out their concerns but Edness assured them that she was not putting the girl in harm's way.
"It is about understanding animal behaviour, reading body language and adult supervision. Snakes do not bite for no good reason. Snakes and other cold-blooded creatures are more clued on than we humans give them credit for," she explained.
"They are able to tell the difference what is food and what is a threat. Take away the idea you are food or a danger to them and you are left with an animal which is more docile and safer than a cat or dog or horse in my opinion. Our daughter has been interacting with these animals since she was 2 years old and has the understanding to be gentle and slow around them," Edness continued.
READ ALSO: Employer shares CCTV footage of allegedly demon-possessed maid
SHARE this heart-stopping video with your loved ones!
Got similar, interesting, or heartwarming stories, photos or videos? Please share it with us by joining and posting it on https://www.facebook.com/groups/kamipinoyscoop/
Got a video you want us to publish? Click here to submit your own content! https://script.google.com/a/macros/gen.tech/s/AKfycbwCONavhy_Xe9N1NECizSKPnZLst9yITTSx1XLGivKsjZAra_VV/exec
You might also want to take a look at this brand new KAMI video!
READ ALSO: Willie Revillame decides to fund schooling & allowance of teen who gave him Bible & Rosary
Source: KAMI.com.gh