- Alex Gonzaga silences a basher with her belief on dating
- The TV host shared that she asked her family's approval before getting into a relationship
- She also claimed that she believed in her family's discernment
Alex Gonzaga may be a certified bungisngis and even playful at times, but she definitely knows when it's time to be serious – especially when a basher calls out to her sense of humor; totally missing the point.
Recently, Alex uploaded an adorable photo of her, Baby Seve, and her boyfriend Mikee Morada on her social media account. The TV host was facing away while the two appeared to be in their own world, with Mikee trying to make Baby Seve laugh.
READ ALSO: Julia Barretto and Alora Sasam are the sweetest friends
Of course, Alex being Alex, she came up with a witty caption by asking Baby Seve – whom she referred to as 'chabiloo' – if he approves of her beau. Nonetheless, Alex did not wait for the little boy's reply as she reassured of 'loving him more.'
However, there is always that one person in the party who just couldn't get the joke and decided to write a comment that caught the attention of the actress.
READ ALSO: Young boy was pranked into looking through a bottle
Although the basher's comment was instantly deleted when Alex replied, the 'I Can Do That' host did not back down and defended her beliefs.
In what KAMI could assume was Alex's comeback on the naysayer's negative comments on her caption, the former assured that her asking Baby Seve's approval was 'obviously' impossible. But Alex clarified that before she said 'yes' to officially dating Mikee, she turned to her family for approval above anything else.
READ ALSO: Netizen seeks help on social media to provide for his 103-year old grandfather
"I believe in their discernment," she said. To add more salt to the injury, Alex told the basher to check out her book where she opened up about the matter.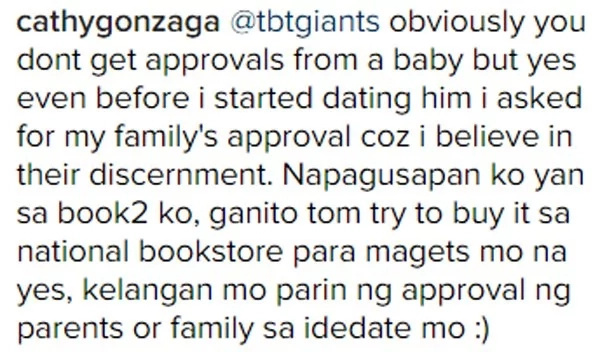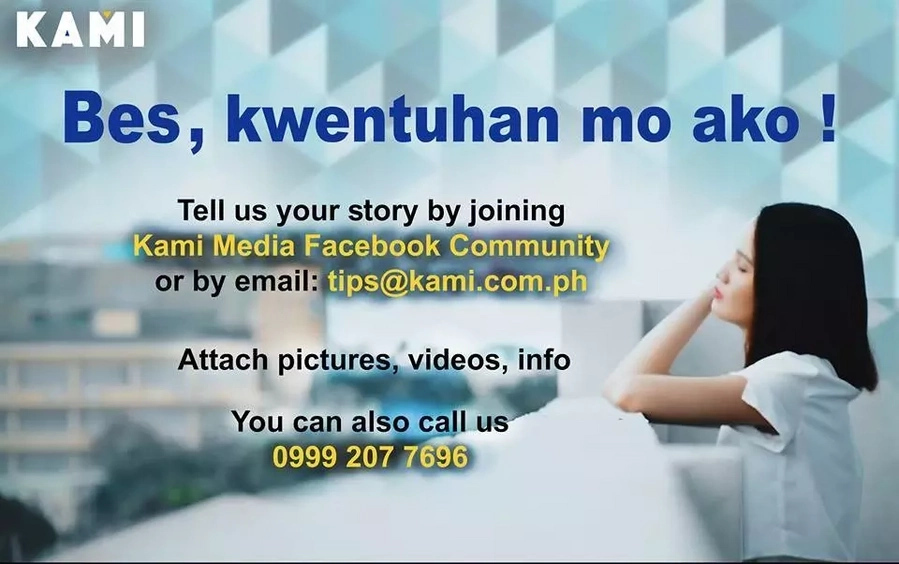 Other fans were supportive of Alex's actions. Some opted to simply appreciate the humor in the post especially since the basher has deactivated his account after the confrontation.
READ ALSO: 'Birit Queen' contestant wows netizens with her amazing cover of 'When You Believe'
Besides Baby Steve, check out this charming baby of Neri and Chito!
Source: Kami.com.ph