This green anaconda also known as water Boa tries to muscle up and squeezing the alligator tighter.
This is non venomous boa species, however it can easily kills its prey by squeezing tightly.
It shows that the alligator has no chance at all but the anaconda has already bitten.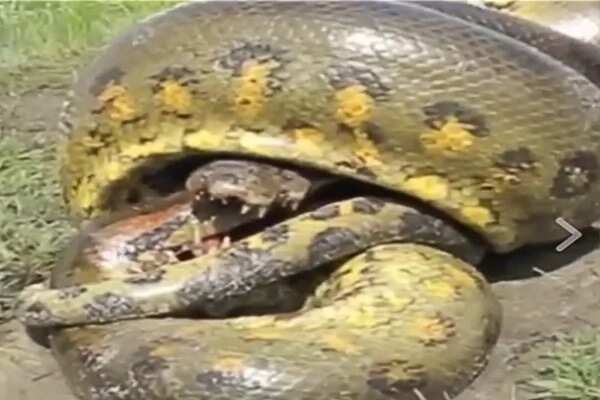 READ ALSO: Magandang Esudyante ng University of the East Nag-viral dahil sa malasakit at pagtuturo sa mga batang lansangan.
Green anaconda is pound for pound and the largest snake in the world. Can grow to more than 29 feet (8.8 meters), weigh more than 550 pounds (227 kilograms), and measure more than 12 inches (30 centimeters) in diameter.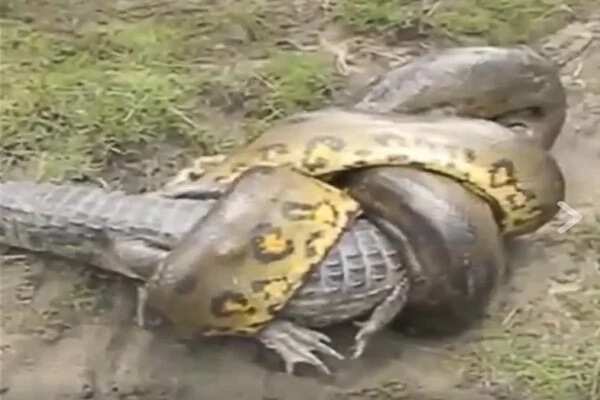 WATCH ALSO: Wow! Sobrang galing kumanta ni kuya. Sila dapat yung pasikatin! For sure iiyak ka dito kapag napanood mo!
This giant snake lives in swampy areas of tropical South America. It spends a lot of time in shallow water, hidden from unsuspecting prey. Anacondas give birth to live young; 20 to 40 baby snakes are born at one time.
READ ALSO: Missing Old Man "Lolo" spotted by Netizens. Find out what happened to him
Who won the battle?
"Both of them died...the python cuz of the press of the jaws of the crocodile...and the crocodile got crushed and strangled by the python"

Source: Kami.com.ph