7 small gestures your man will love from you
Men are women are different in lots of ways. Visit any library or bookstore, and chances are you'll have no problems finding self-help books about approaching and interacting with the opposite sex. While most women deeply appreciate a man that can say I Love You outright, men may prefer more subtle forms of expression from their partner.
This article will present and discuss seven small but meaningful gestures that are sure to mean a lot to him and leave a lasting impression.
1. Pay attention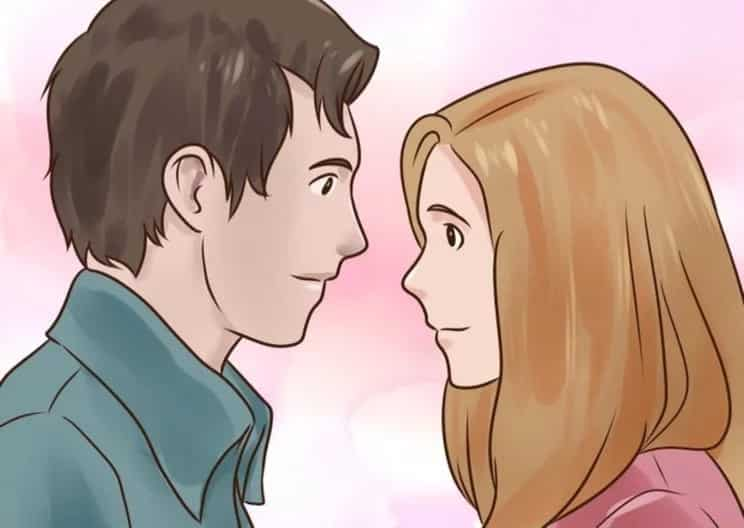 During dates or outings, or any time spent with him, really, it's probably best to set aside your phones and tablets and focus entirely on the moment. There's a possibility that your man might not feel like he is a priority in your life – and while this doesn't apply to all men, your undivided attention will always be a great comfort and solace. Limit interruptions and take time to really bond with him – it's a sweet gesture for him, and it's a simple way to strengthen the relationship.
2. Be generous with compliments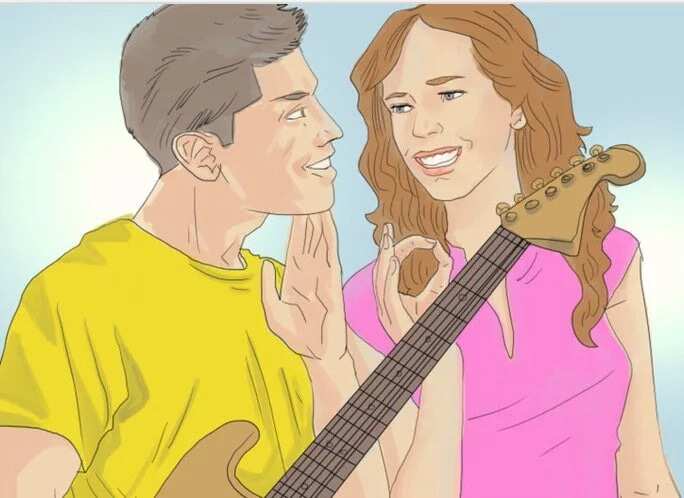 Studies, analyses, surveys and all other kinds of data conducted by scientists in their study of the befuddling male species have pointed to one general idea: men constantly feel pressured to be strong and capable of doing anything and everything. Assuming your relationship is healthy, there's nothing wrong with helping him strengthen his belief in himself and helping him assuage his doubts. Drop a compliment on how he looks today, or how he was such a great help to you, or generally just how great he is as a partner – it'll surely brighten up his day.
3. Ask for his advice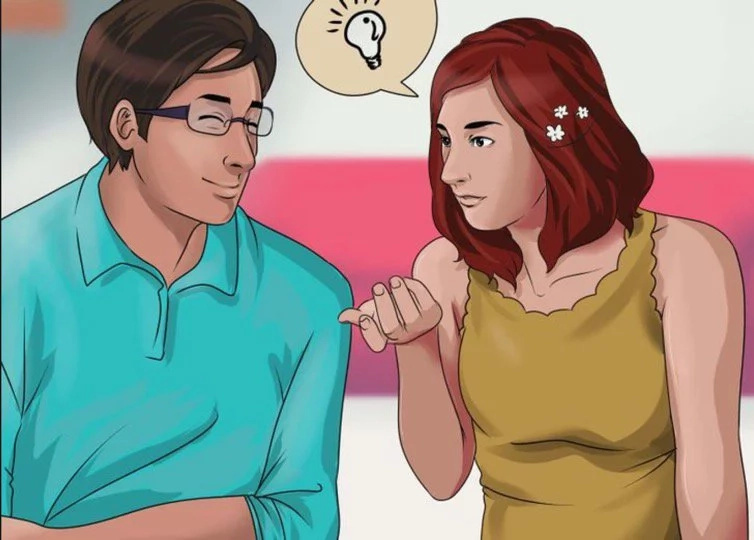 Another way of making him feel capable is by asking for his opinion. It could be about anything, really, but it's a plus if you ask his advice on issues and crises that you're currently going through. Showing that you hold his opinions in high regard is a great way to make him feel how important he is in your life, especially if you seek his counsel for important decisions. He will feel trustworthy and respected for his opinion.
4. Be his confidant
Everybody needs somebody to lean on, and who better to lend a sympathetic ear to your man than you? Allow him to vent and rage when he shares his worries and problems with you, and avoid being judgmental. Through listening patiently to his concerns, he understands that you are willing to be by his side through tough times, and that you don't see him as weak or inadequate. You can also take this opportunity to let him know that you see him as capable of solving his issues successfully and independently. Being his confidante communicates your love, care and support during the times he needs it the most.
5. Laugh at his jokes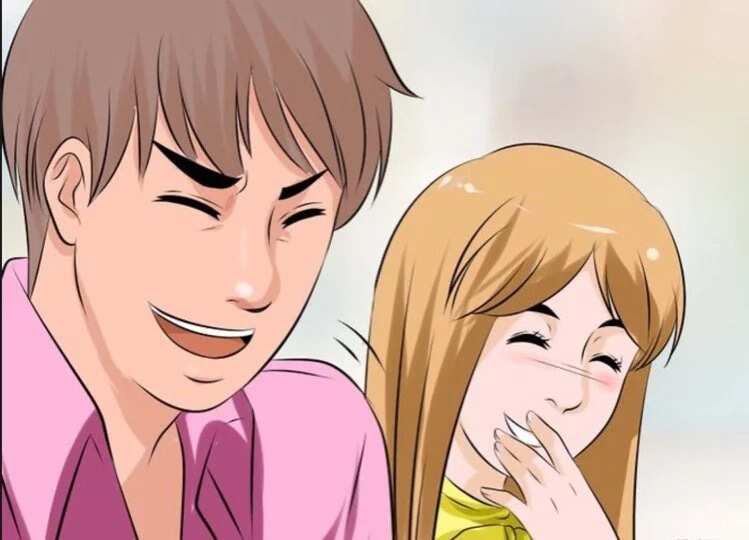 It's every man's goal to make his lady laugh. When you help him validate his sense of humor and he sees that you're enjoying his shenanigans, he'll instantly feel attractive and confident. A good laugh together is a guaranteed way for couples to bond. Your smiles mean a lot to him.
6. Be interested in what he loves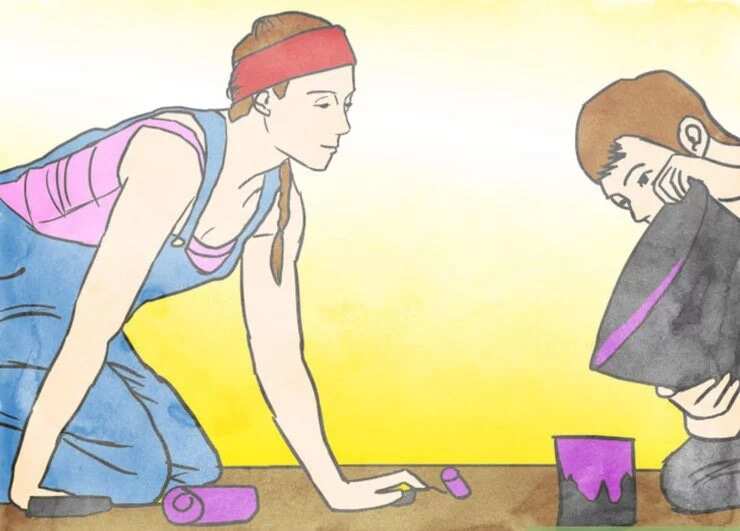 You don't need to force yourself to love the things he loves as well – just take some time and effort to learn about his hobbies and share it with him. It's another surefire way to bring you both closer. You could also opt to help him refine his hobbies alone or with friends, and also just listening to him talk about it (Refer to #1 and #3!) would mean a lot.
7. Get to know his loved ones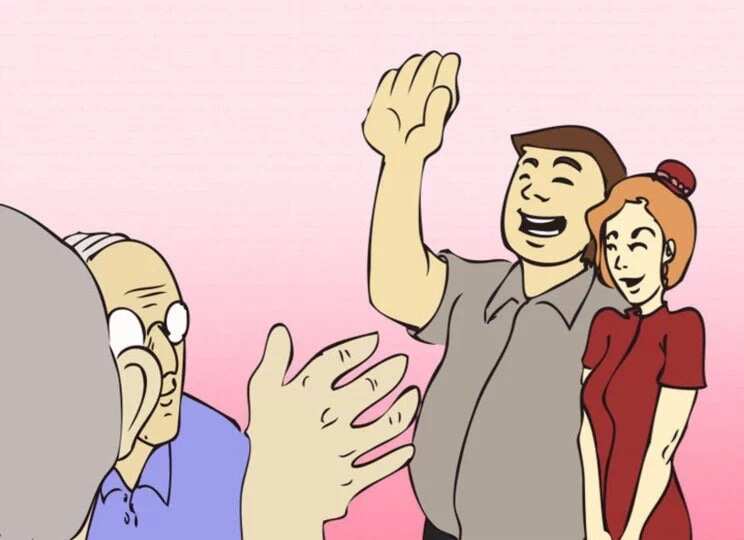 When you make an effort to reach out to his family or social circle, it signals that the people he loves are important to you, too, and implies that you can easily fit in with his crowd. Of course, it won't always be easy, but demonstrating your willingness to give it a shot will still make him feel grateful and lucky to have such a patient partner, especially if you do so voluntarily.
~
These 7 small acts of love are not just foolproof for women, but for men as well. Men can enrich their verbal expressions of love with these gestures, and a relationship where both people incorporate these acts with their sweet declarations of love are sure to live long and prosper.
READ RELATED: 5 things you should never ever tell your boyfriend
Source: KAMI.com.gh