- Jollibee danced off with Teacher Georcelle in a viral video last year
- The lovable mascot challenged Mr. Pure Energy - Gary Valenciano - recently as both showed off their dance moves in the G Force Dance Studio
- The two danced to 'Hataw Na', which was one of Gary's famous songs
READ ALSO: 13 reasons why Jollibee is secretly the man of your dreams
Jollibee has become more lovable over the years - not only has he won us with his offerings, but also with his dance moves.
The mascot once challenged Teacher Georcelle of G Force to a showdown, which became viral a year ago.
This time, it looks like he has found another challenger to test his skills with.
READ ALSO: Bida ang saya! Heroic Jollibee mascot pushes car along highway to help motorist in need
#JolliDanceShowdown, which was the hashtag used in his video with Teacher Georcelle, returns with a vengeance as the mascot dances off with Gary Valenciano.
Uploaded last Friday, March 17, Jollibee danced with Mr. Pure Energy himself in the G Force Dance Studio.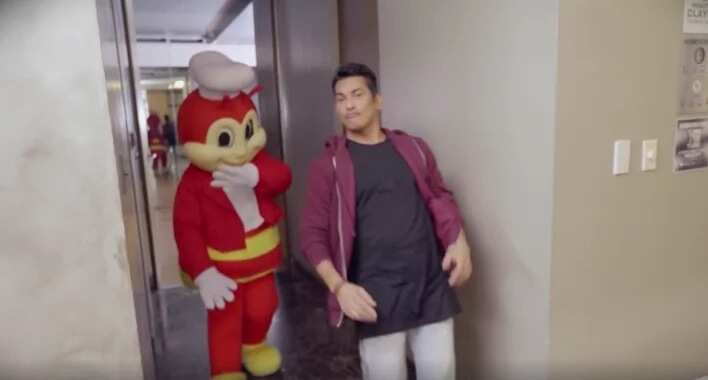 They showed off their epic dance moves to Gary's hit single 'Hataw Na'.
READ ALSO: People have been sharing 'souvenirs' from their fave restaurants and it's just too funny
Here is the video of their showdown, which is sure to brighten your day.
Who do you think Jollibee will challenge next?
Let us know who you think in the comments!
READ ALSO: Jollibee turns into a good samaritan by helping an elderly lady cross the street
Source: Kami.com.ph