With many cases of kidnapping occurring almost every single day in the country, many netizens have been wary about strangers. This i sall the more when it concerns their little sons and daughters, including their grandchildren.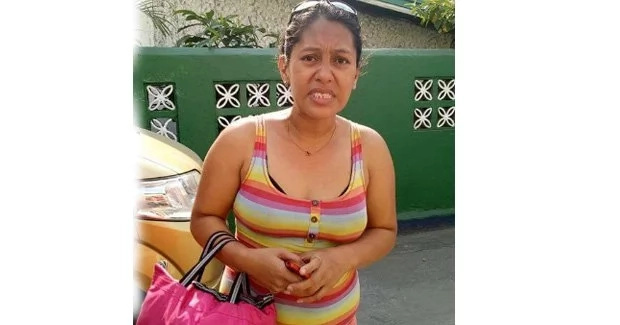 One netizen, Aileen Raagas, posted two photos of a woman who allegedly took her grandchild, and that of her neighbor's.
READ ALSO: OFW posts hurtful message from brother who demands money
She said it was a good thing that somebody saw her taking the children.
She was apparently caught.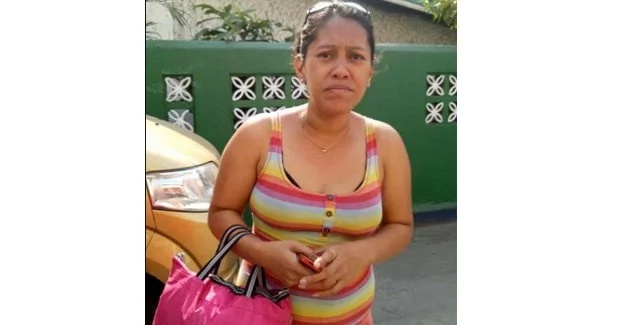 READ ALSO: See shocking transformation of Raymond Gutierrez
It was unclear however, if the woman was apprehended by police officers.
There was also no mention where the children are now along with any exact details how the alleged kidnapping took place.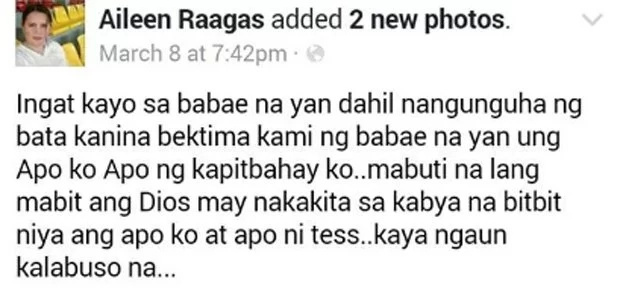 There were varied reactions from netizens, but mostly expressed anger.
READ ALSO: Mother dog saves 1-month-old baby from freezing to death
One netizen however said that people must not be so quick to judge as this could destroy lives.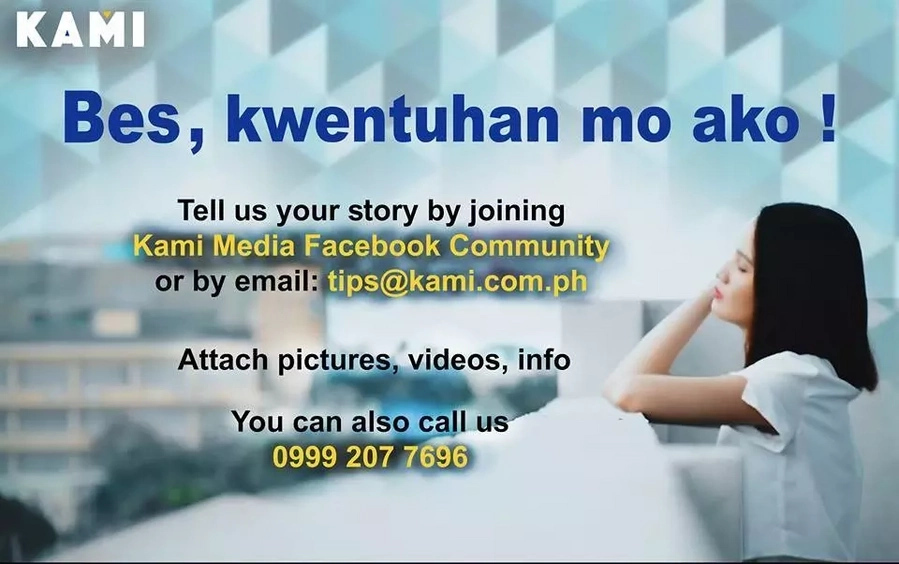 Source: Kami.com.ph