- These parents turned to social media for help in search of their 3 kids
- "Tambayan ni Berto" Facebook page led the search and uploaded a photo of the children
- Details on where they were last seen were not disclosed, but contact information was provided
One of the biggest nightmares a parent could experience is to have their child gone missing. However, this pair of parents got it worse when their 3 children cannot be found at the same time.
Although they were not named, they turned to the "Tambayan ni Berto" Facebook page for help and posted a photo of their kids along with their contact information just in case someone spotted any of their children recently.
READ ALSO: 7 stunning gowns worn by Anne Curtis
Details about how the children were not disclosed, neither was where they were last seen. Nonetheless, the caption of the post reveals that they are residents of Bicutan.
The missing children have several years of gap in age, with the oldest being 10 years old, followed by a 7-year old, and then 3-year old.
READ ALSO: 7 photos of Sandara Park that showcase her timeless beauty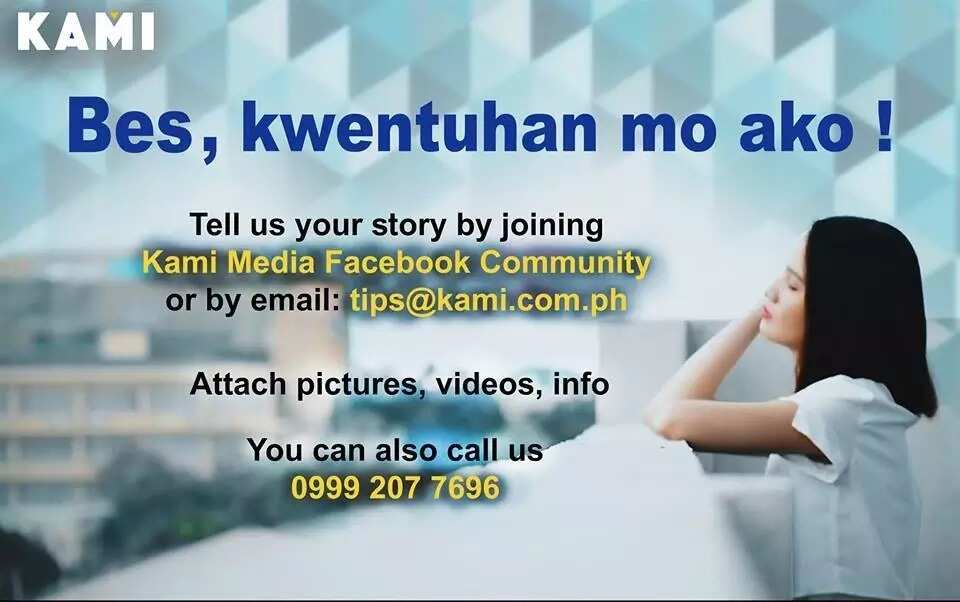 There was a mix reaction coming from netizens but most are cooperating and are also concerned about the children's welfare.
Facebook user Ching Sheng took the opportunity to advise other parents to avoid giving out too much information on social media as it may attract possible kidnappers or other evil doers to observe their lifestyle until they find the chance to do the deed.
READ ALSO: McDo's newest video goes viral
As for netizen Rosario David Santos, he appealed to parents that they must take extra precaution when it comes to the safety of their family since incidents of kids gone missing are being more widespread these days.
The post has already reached over 22k shares with nearly 400 comments. If you happen to spot at least one of the children in the photo, please contact their family right away.
READ ALSO: Bea Alonzo spends her weekend in El Nido
Meanwhile, if you want to be more updated with the top stories from Kami this week, check out the video below.