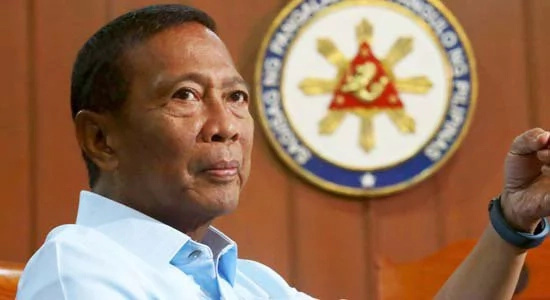 Presidential candidate Jejomar Binay arrived in Tacloban on Mar. 30 for a late rally and he is reportedly "late" for the event.
Candidates are gaining steam and are campaigning in different parts of the Philippines to ask for support from voters. Binay dropped by in Tacloban after his campaign in Ormoc to hold another rally.
In a tweet by ABS-CBN correspondent Chiara Zambrano, Binay's rally was supposed to start at 7pm, but commenced at 9:30pm. The reporter also groaned that at 10:30pm, the members of the press are still on standby for the press conference of Binay's camp.
READ ALSO: Duterte Woos Abra, Vows Airport If Elected
In the rally, Gov. Cristina Romualdez introduced Binay and praised him as one of the first to help out Tacloban during Yolanda. The presidential aspirants also took a swipe on his opponents, LP standard-bearer Mar Roxas and independent candidate Senator Grace Poe.
The crowd reportedly cheered and applauded the entire program.
READ ALSO: Gloc-9 Speaks Up On Appearance In Binay Rally
This is not the first time that Binay was late for a political event. The second presidential debate held in Cebu on Mar. 20 was delayed reportedly because of Binay's camp's request to bring notes in the debate, which is against the COMELEC rules.
The pre-debate program aired by television network TV5 ended up running from 4:30pm to 6:30pm, which is an hour and a half late than original schedule.
The event prompted hashtags like #PilipinasDeLate and #PilipinasDeLate2016.
Source: Kami.com.ph