This story has been taken from the Dailypedia, but originally it has been shared by Facebook user, named Devorice Dixon.
He claims that he got fried rat instead of a chicken meat when he made an order at KFC.
He also attaches photo of this 'tasty' dish to his Facebook post.
As a result, this controversial photo makes a lot of disputes for guys on Facebook.
From one point of view it really looks like a rat, but from the other - we definitely can't tell whether it's a rat or just a fried chicken meat that has specific shape.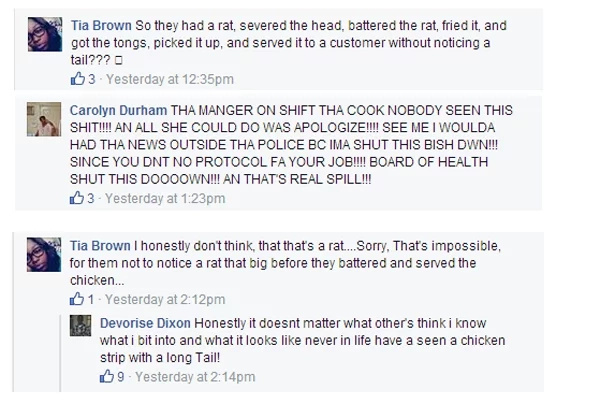 How do you think, what is that?
Please, share your opinions in comments.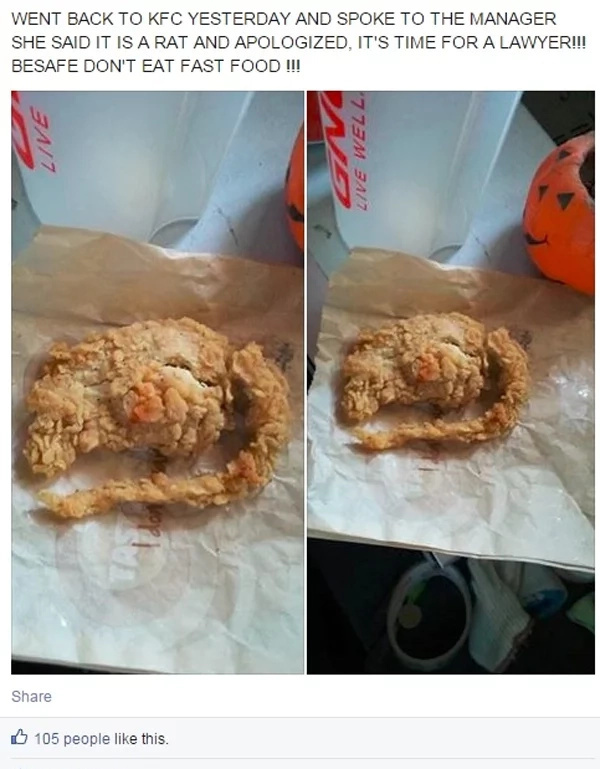 Source: Kami.com.ph