This 1.4-meter long snake was spotted by netizens swallowing a possum whole.
The possum was still hanging from a tree, but it had no chances to survive.
This video is really creepy: it demonstrates that snakes can easily swallow anything, even a large possum easily.
Watch this video and share it with your friends!
READ ALSO:

Originally this post has been shared by the 'Reptile Hunter' Facebook page.
It included both video and several photos of reptile swallowing poor animal.
The possum's tail was still hanging, despite it was dead already.
READ ALSO: This python killed her dog, but could have killed her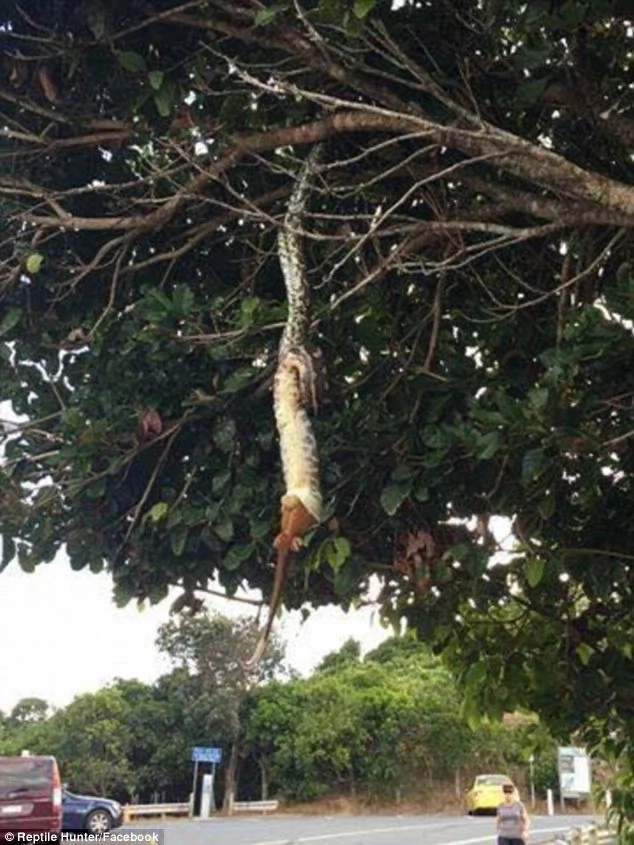 READ ALSO: Shocking: the longest python found at the construction site!
We don't know what kind of snake it is, but some users admit that it was a 'carpet snake', or also known as 'Morelia spilota'.
It is a large reptile that has 6 different species and lives in New Zealand, Papua New Guinea, Solomon Islands, etc.
As a rule, carpet snakes live in the bushes of trees. That's why it probably swallowed poor possum.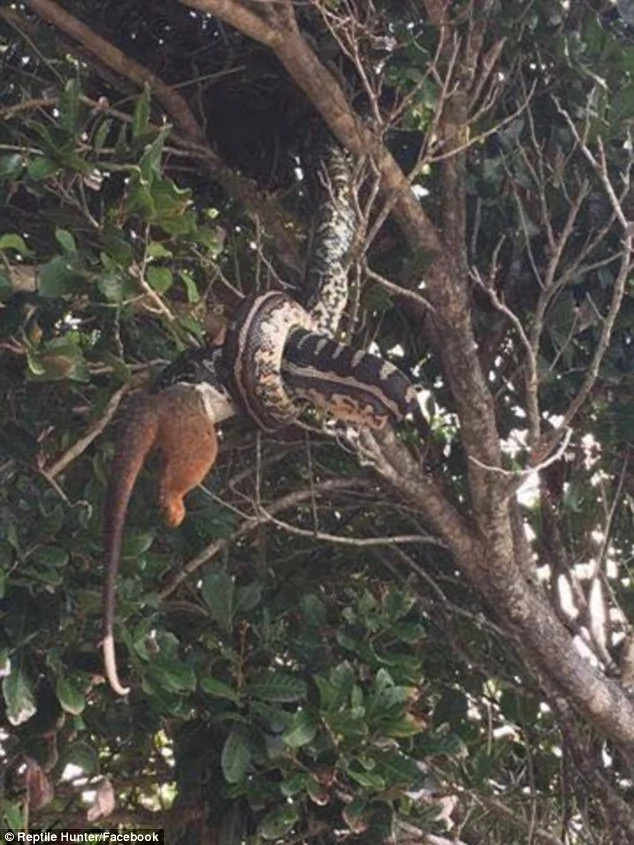 As we can also see, this snake is able to swallow much larger enemies. Obviously the possum is bigger, but snake's body has an ability to enlarge.
There are many different stories about the snakes that have eaten something large.
Sometimes they even consume hedgehogs and some other small animals which are meanwhile dangerous for reptile.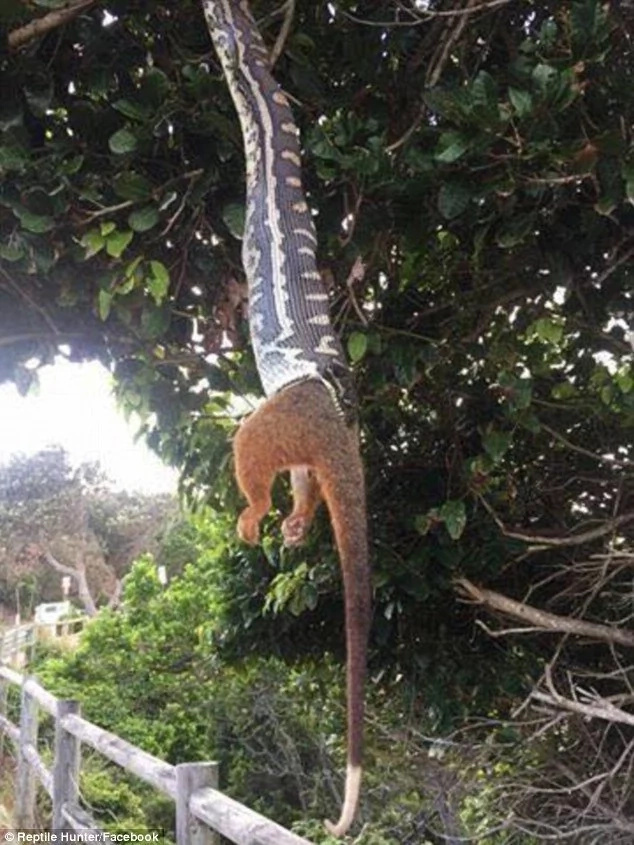 According to different sources, the diet of carpet snake is rather various. They eat mammals, birds, lizards. Sometimes cases of the dogs killed by the carpet snakes are reported.
That's why we should not wonder how this snake managed to eat a possum whole.
Look at that by yourself!
Watch this video and share it with your friends!
Source: Kami.com.ph