- Cliche it may sound, but miracles do happen. Believe you can and you are halfway there
- Known for selling bottled waters on the streets of Cebu, Jay Kumer "Dodoy" Teberio's hard work will soon be paid
- His dream of becoming a teacher will finally turn into reality
READ ALSO: Beware of this lola! Old lady who cries and begs for blood donation turns out to be member of a dreaded SCAM syndicate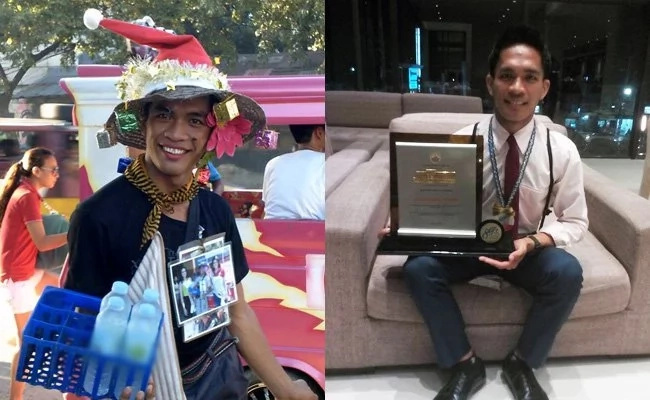 As reported by ABS-CBN News, unlike the usual vendors we see everyday, Dodoy has a unique way of earning a living.
He came up with his own strategy to sell bottled waters in the most creative manner.
Sporting a wide-brimmed hat decorated with colorful flowers and a ravishing red lipstick he put on to accentuate his warmest smile, he would walk with all the positivity in the world to sell his bottled waters.
READ ALSO: Ailing half-blind mother climbs hills, crosses river and walks 28 km to cook soup for daughter she hasn't seen for so long
That's one of the best qualities his customers like about him.
This bubbly and diligent Pinoy lives with his parents, nephews, and nieces in a small hut in Sitio Mahayahay, Barangay Carreta, Cebu City.
He works efficiently to earn money and help provide for his family.
READ ALSO: Poor Pinay grandma riding at the back of a jeepney while all the passengers inside sit comfortably will break your heart into pieces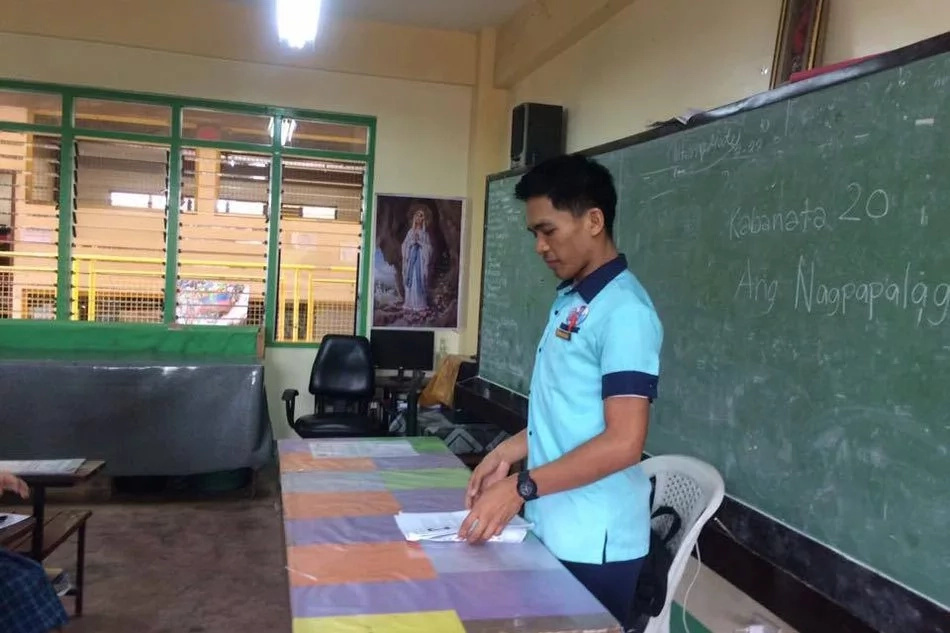 Despite lacking sufficient income, the 21-year-old sees himself teaching in schools one day.
And his vision will soon be put into action after completing his practicum at the Mabolo National High School.
Mark the date. Dodoy will get his diploma on March 14 and will finally graduate from the University of Cebu with a degree Bachelor of Science in Secondary Education Major in Music, Arts, Physical Education and Health.
Congratulations, Dodoy!
Did his story inspire you?
RELATED: Diligent son of a humble corn farmer finishes top 2 in PMA class of 2017
Source: Kami.com.ph