These two couples live in the province of Binh Phuoc (Vietnam).
Their lives has been literally 'turned upside down', after the DNA results confirmed: they have been raising the wrong daughters for almost 3 last years.
Their girls were switched at birth.
READ ALSO: Fake Pinay doctor steals baby from parents at Benguet hospital
The story began in 2013. Two Vietnamese women gave birth to 2 little girls in the same room, right at the same time at Binh Long Hospital.
The babies had the same weight, equal to almost 3 Kg. The nurses had put the same marks on babies' legs, after that their mothers were discharged from hospital.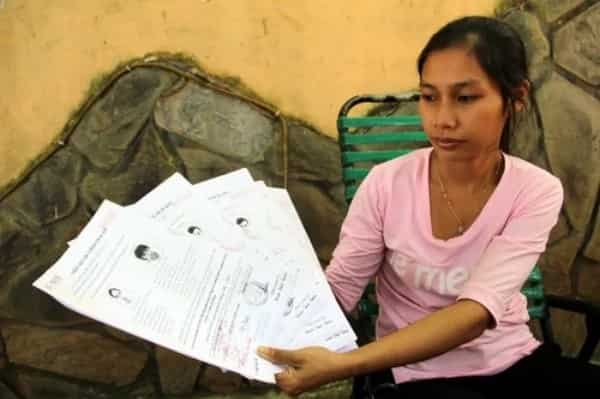 The couple of Nguyen Thi Thu Trang (who is a 26-year-old mother of 2) and her husband name Tan suspected that their daughter had been mistakenly switched at birth.
These doubts were caused by that fact that the girl looked nothing like anyone in their family. She also had nothing common in her appearance with her sister.
READ ALSO: Mother blames doctor for baby's huge wound
The husband of Trang was mostly out of town at the time when she was pregnant.
This fact made him think that their second daughter was not his and that his wife had cheated on him. Trang sweared him that he was wrong.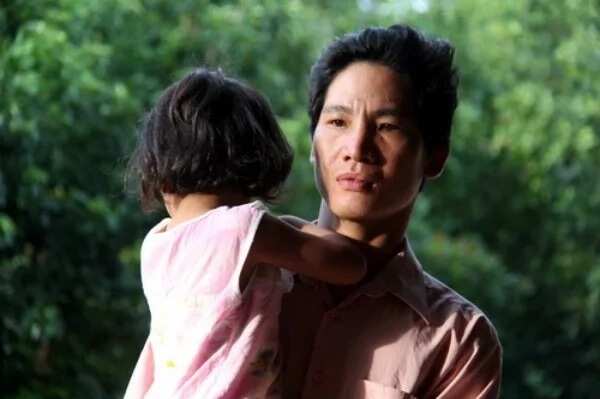 "Over the past years, the thought of breaking up with my wife tortured me," Tan said.
In order to check his wife, jealous husband started his own investigation. It showed that he has a trustworthy wife who loves him with all her heart.
The couple managed to find out the truth thanks to Trang's father.
While working as a delivery man, he visited the neighborhood where his biological granddaughter lived, about 5km from his village.
READ ALSO: Photos of Batangas newborn baby with deformity go viral
He saw the girl who looked exactly like Trang and Tan's eldest daughter.
He realised what kind of mistake had occurred many years ago.
He shared his thoughts with Trang and Tan and the parents decided to make a DNA test. They contacted the second couple, the biological parents of their 'daughter'. Naturally, nobody believed their words.
"They thought it was a trick to kidnap their baby, so they refused to cooperate," Trang said.
Trang and Tan managed to take their real daughter back home only after they asked hospital for help.
"It breaks our hearts that we have been unable to care for our real daughter for the last three years. We both feel ill thinking about it," Tan said.
"Our lives have been turned upside down. Now all we want is to have our real daughter back," the husband said.
The couple says they still love both of girls.
When the things became clear, the hospital has publicly apologized to both of the families.
"Both families said they need more time to consider the matter, so we have yet to receive any request from them," Tran Dinh Cuong, deputy director of the hospital, told VnExpress.