- Death is as inevitable as the sunrise and sunsets of the world
- Despite that, the painful aftermath of every encounter with death remains, and along with it, several other issues for the people left behind to deal with
- In this story, when this man died, he not left another story of injustice, but also three young children
In a Facebook post made by a certain Bhong David, he shared a call for action from a netizen to the President.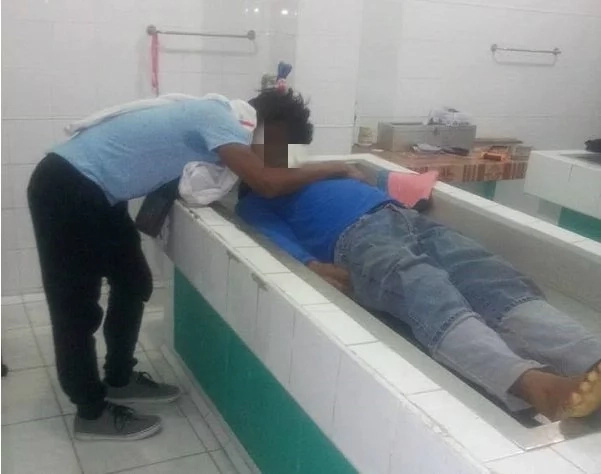 He identified the netizen as Jhoanne, a daughter of the lineman named Joel, who died while operating a transformer in Legazpi, Albay.
READ ALSO: Netizen caught his girlfriend cheating with his father after discovering their SMS
According to Jhoanne, excluding herself, her father left behind three young children, all of them in elementary school.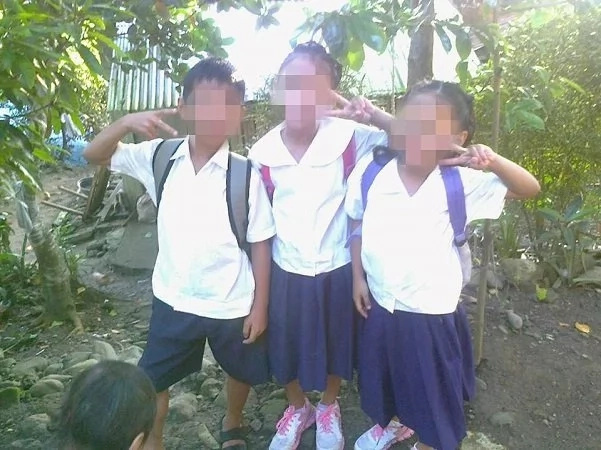 According to the post, Jhoanne merely wants justice for her father, after he died in the line of work.
READ ALSO: Girl asked her 'tropa' if they could do 'SOP' and it was funny as hell
Read the full post here: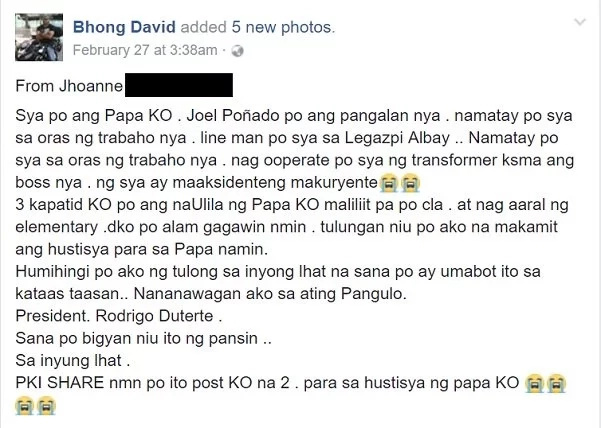 READ ALSO: Advice wanted: My seaman boyfriend asked me to wait for his return but I found out he's getting sweet with his ex
RELATED: Girl's last note says she will haunt her ex-boyfriend for life unless he completes her requests
Source: Kami.com.ph