- Alaska Milk corporation's golden-haired boy is now a grown up
- A Facebook user shared a meme he made showing the Alaska kid and a photo of him with golden hair dye
- The post went viral on social media and gained funny reactions from netizens
Alaska Milk Corporation is one of the most successful companies when in the milk and dairy industry.
The Pinoys' favorite milk brand is definitely remarkable as it gives consumers quality and delicious products in one.
Alaska's famous face is the golden-haired kid who became known after being featured in a TV advertisement released by the company.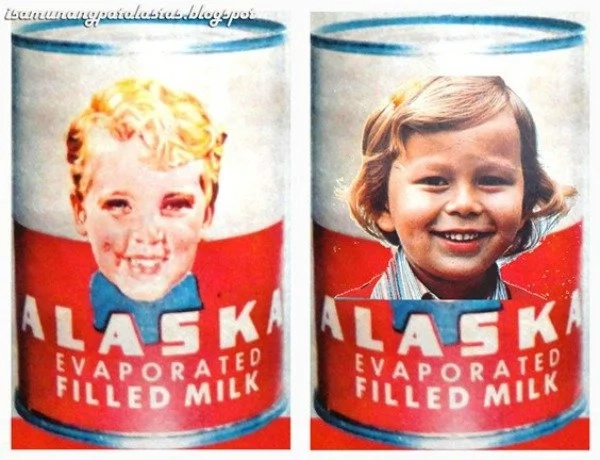 READ ALSO: Funny celebrity memes leaves netizens laughing hard
Since the commercial became really popular, a netizen posted a hilarious meme showing the 'kid' who is now grown up.
Facebook page DYOSA POCKOH uploaded a meme showing the golden-haired kid and a photo of the user who has a gold hair dye.
Her wrote in the caption:
"ANG DAMI NAGTATANONG KUNG KAMUSTA NA DAW ANG BATANG NASA ALASKA. ITO PO SYA... DALAGA NA."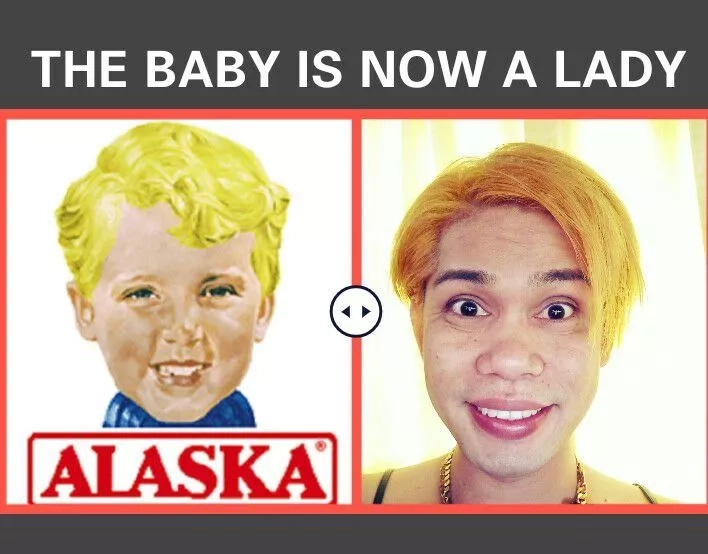 READ ALSO: 10 memes that will remind you that 'Piracy is stealing'
The post gained funny reactions from netizens that found the photo hilarious though he was actually not the kid in the milk's packaging.
The Alaska commercial showed retired professional basketball player Cisco Oliver and the kid named Michael Uytengsu, son of the team owner of Alaska Aces PBA ballclub.
Watch it here:
READ ALSO: Netizen captures security guard flipping a cone with precision