Multi-tasking can be a beautiful thing, but not whilst driving.
A photo, apparently taken in Denpasar, shows a woman texting and driving a Byson motorcycle with a kid riding on back—and the kid doesn't have a helmet on.
The picture, posted on Sunday by citizen journalist site Info Denpasar, has gotten over 8,000 likes and hundreds of comments, many of them varying from criticism to praise of the woman.
The photo's caption by Info Denpasar reads, "Driving a motorbike while playing on a phone is very dangerous, especially if there is a small kid not using a helmet riding on the back. In addition to endangering yourself and the kid, actions like these can also endanger others. Come on, let's drive properly. Location is on Jl. Mahendradata, Denpasar."
Some commenters seemed impressed by the woman, writing things like "The power of mama."
While others echo Info Denpasar's caption: "The mother is making a bad example for her children. Later her kids will just do the same. Just imagine if all parents are the same as this woman. What about the fate of the next generation ??????"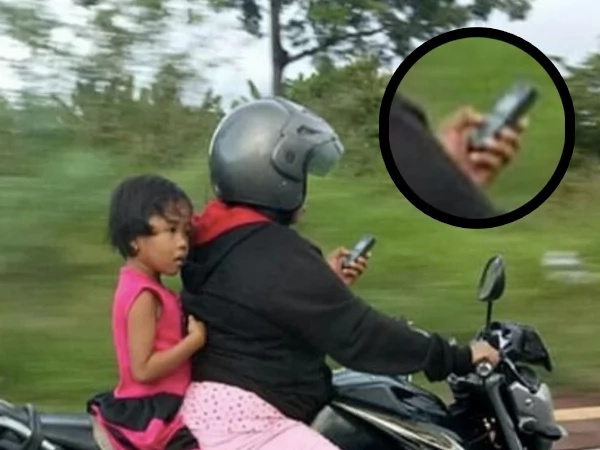 And then you also have people admiring the Byson: "Cool bike," says another commenter.
Source: Kami.com.ph