- Philippine Senator Leila de Lima composed a letter addressed to her loved ones
- The handwritten note dated March 1, 2017, is breaking the internet
- As reported by ABS-CBN News, the female senator disclosed that she is prepared for her incarceration but "her whole being cries for truth and justice"
READ ALSO: Struggling OFW in Australia shares inspiring story despite of the difficult trials he is facing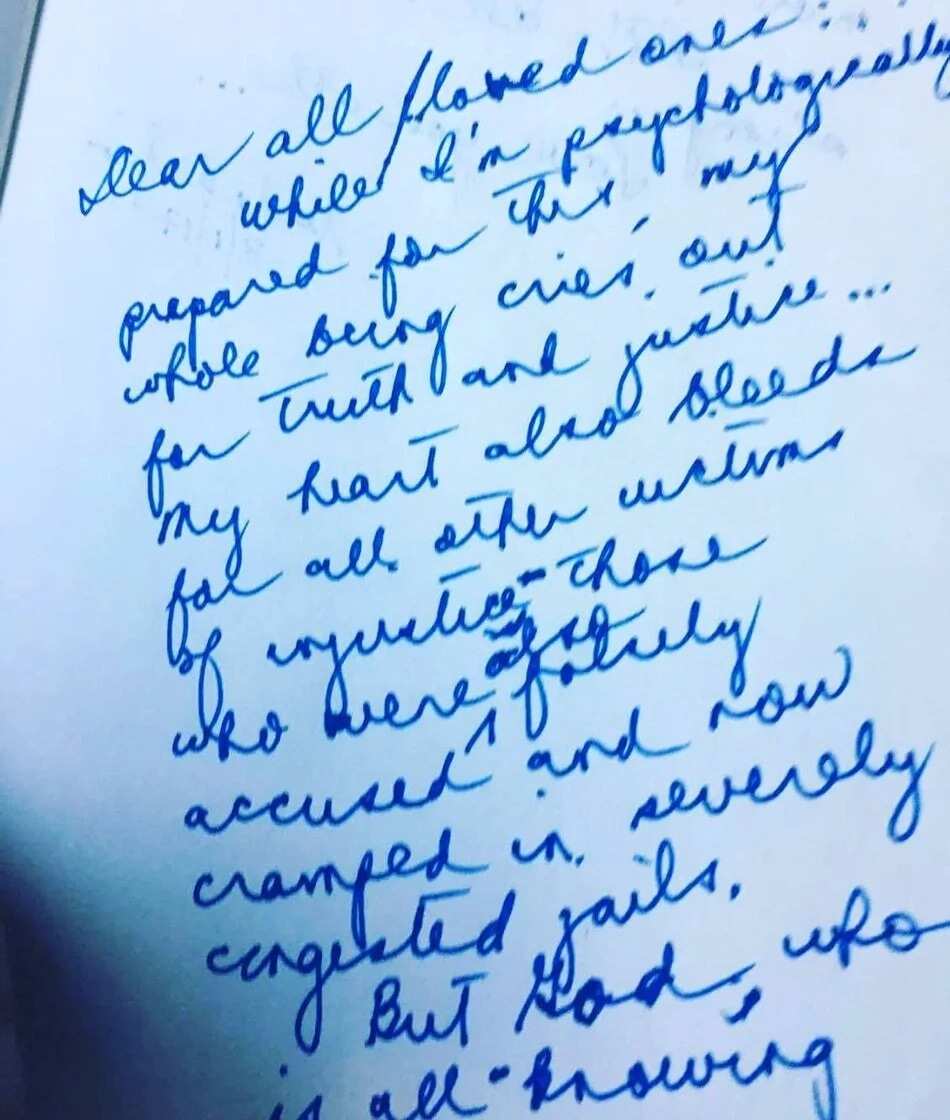 Senator Leila de Lima wrote her family a note after almost a week of being arrested.
Indicated in her letter was her disappointment over the injustice she is experiencing, as well as the lack of fairness for the other innocent victims.
READ ALSO: My brother asks for 50k, I sent him 10k because that's all I have. But he told our siblings I didn't lend him any.
Dated March 1, 2017, the former justice secretary conveyed in her handwritten letter that she is psychologically prepared for her detention.
However, the lady senator also clamors for truth and equity.
Below is the content of her message.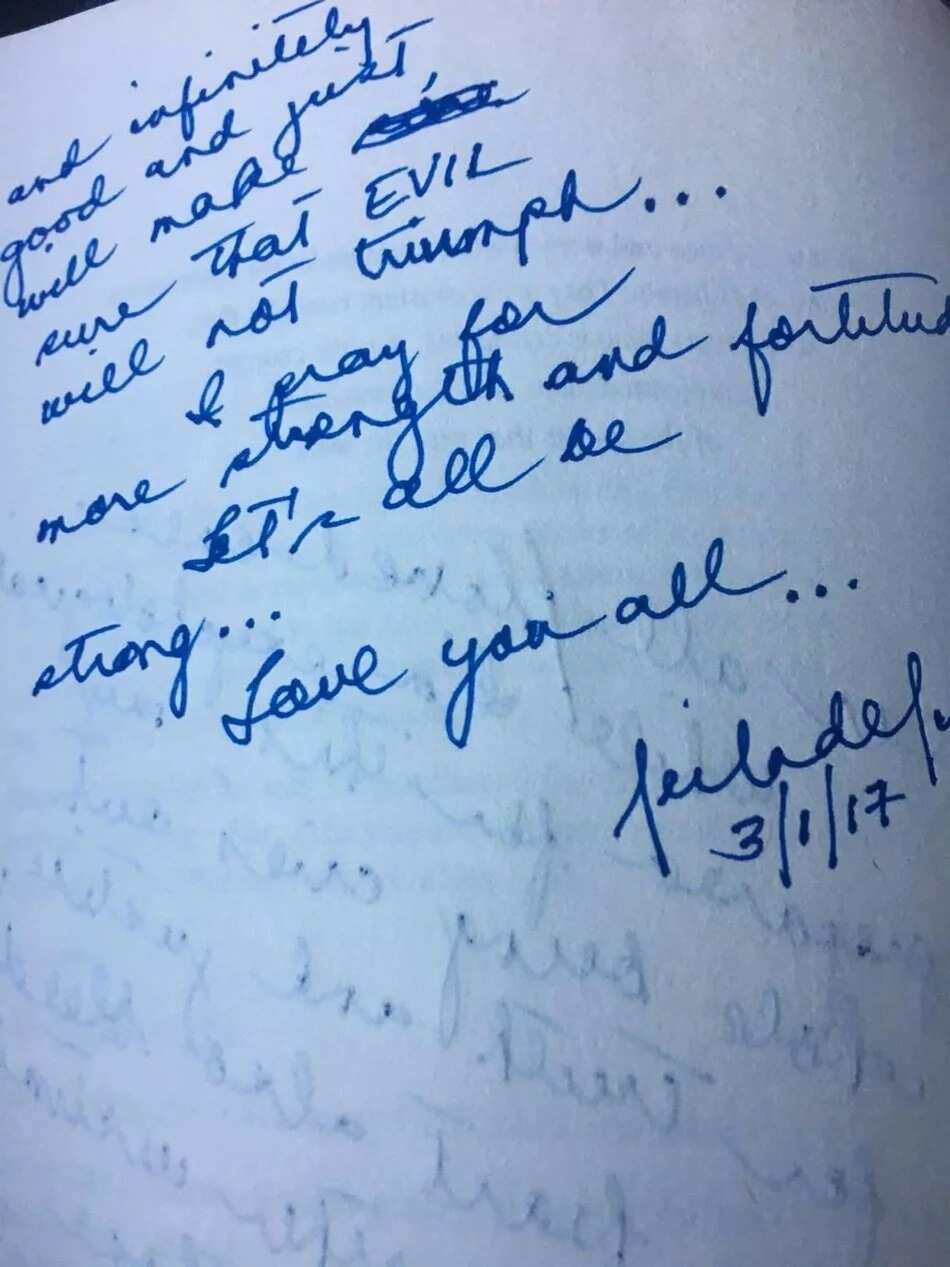 READ ALSO: Yellowtard agad-agad? Bianca Gonzalez contends not all who commemorate EDSA revolution are "dilawan"
"Dear all / loved ones:
"While I'm psychologically prepared for this, my whole being cries out for truth and justice.
"My heart also bleeds for all other victims of injustice. Those who were also falsely accused and now cramped in severely congested jails.
"But God, who is all-knowing and infinitely good and justwill make sure that evil will not triumph...
"I pray for more strength and fortitude.
"Let's all be strong.
"Love you all.
Snaps of De lima's written note were sent to Bev Llorente, news correspondent of ABS-CBN America news.
RELATED: Bothered VP Robredo sternly urges President Duterte to focus on "war on poverty"
Source: Kami.com.ph