- An abandoned 1-month-old baby was saved from death by a mother dog who kept her warm along with her own puppies
- The baby was reportedly abandoned by her 33-year-old-mother
- She was unharmed and safe, thanks to the maternal instincts of the heroic dog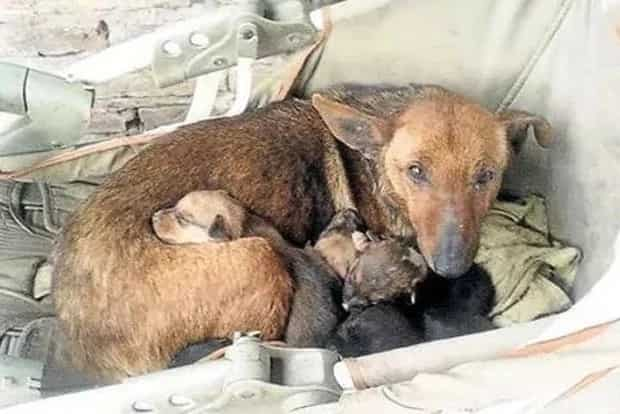 Just when you thought that animals don't have understand humans, you might think twice after reading the story of this heroic mother dog.
This dog just gave birth to her own pups one cold winter night.
READ ALSO: Boy got lost 32 years ago now reunited with mother
On that day, she saw a 1-month-old baby freezing to death in the streets.
As a mother, she took the baby and kept her warm along with her other puppies.
READ ALSO: 'Badjao Girl' makes a shockingly beautiful transformation
TNP reported that Alejandra Griffa heard crying one morning, and when she tried to locate the source, she found the baby together with the dog's litter.
She immediately took the baby in and called for the town's emergency help.
READ ALSO: 7-year-old sends letter to Google CEO and he responded
The authorities are still investigating the incident, and they believe the baby was abandoned by her 33-year-old mother
The baby was safe and unharmed, thanks to Way, the heroic mother dog!