- An APEC Schools Marikina teacher who went missing for unknown reason went viral last week
- Before his disappearance, a series of cryptic status message pertaining to death and how his body was supposed to be found in Manila Bay waters were posted on his Facebook
- Paul Anthony Miranda Esguerra who vanished on February 5 came back on February 12 alive
READ ALSO: Disappointed woman slits her wrists and tries to kill herself with sleeping pills when she sees for the first time her online boyfriend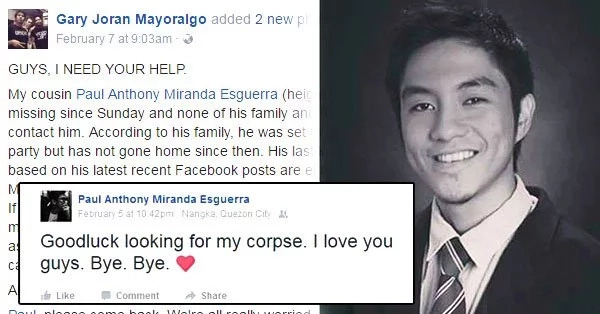 READ ALSO: Netizen took to Facebook to locate the father of her baby
Below is his FB status confirming his return and a short explanation about his disapperance which was deleted shortly after it was posted.
"Back from the dead.
"I have witnessed the efforts of everyone. Thanks to those who genuinely care. Friends, family, brods and sissies, (former) students etc.
"Funny how one would 'die' to prove a point.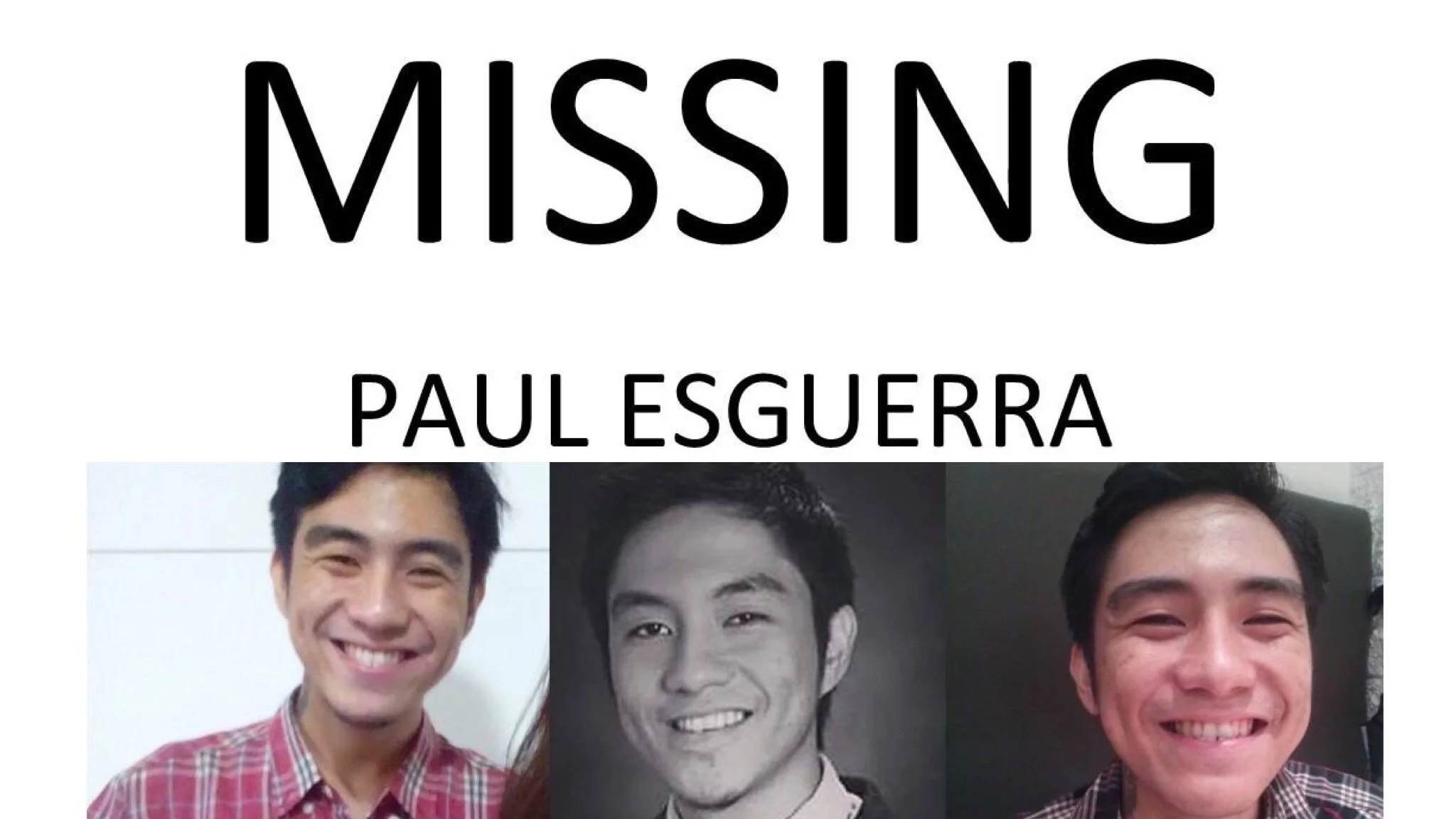 READ ALSO: Ailing half-blind mother climbs hills, crosses river and walks 28 km to cook soup for daughter she hasn't seen for so long
"As of now I cannot answer any BS or insensitive questions. But if you fell the need to b*tch slap me or sucker punch me or kill me (again, duh that is so 1 week ago), I will be in Saturdate Grill with Myo Cabangon tomorrow night for a gig, 8pm. Because apparently I have to look for a new job 'as per HR policies.'
"I remember those who owe me a bottle.
"See, I heard your prayers. Love, I am indestructible."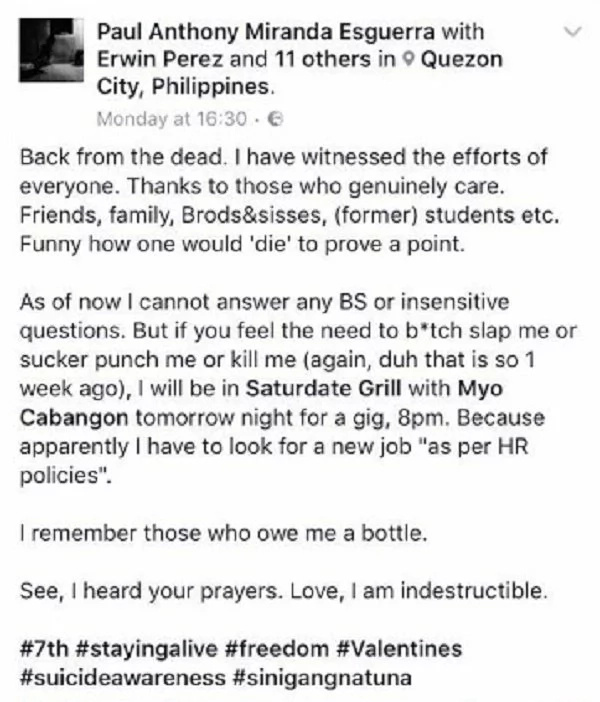 What do you think of Paul's reason? Let us know.
RELATED: Young Pinay who meet up with her Indian national chatmate went missing. What could've happened?
Source: Kami.com.ph