Netizens share a photo of Gypsy beggar with 'sleeping' baby
A netizen posted her story to BBC Community. It concerns an ordinary Gipsy beggar from Eastern Europe that was met in the street.
The story says that an author noticed the exact same Gipsy beggar who was begging in the street.
This Gipsy was standing at the same place, begging money with a small baby on her hands.
According to the author, the strange thing was that the baby was silenced. She wasn't crying and screaming, she was just sleeping on hands... It was really awkward (those, who have babies, know that).
READ ALSO: No one took care of this boy, you never believe what he said to the man who was kind to him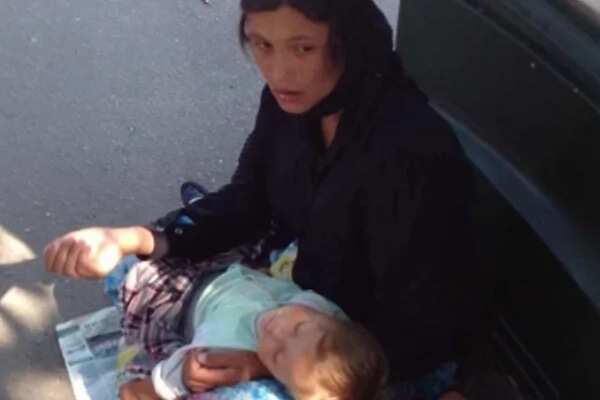 READ ALSO: Research says it's healthier to breakfast like a king, lunch like a prince and dine like a beggar
The strangest thing was that one day the same Gipsy came... with another baby. And this new child was sleeping as well. The author of this story was terrified.
She says she realised that the previous baby wasn't sleeping at all. Why is she silenced then? Why Gypsy changed the babies? Where was the previous baby then?
These questions were really terrible and difficult to be answered. The author of this story called the police, she says she asked Gypsy herself, but nothing happened. The beggar left her place (for some time), so now anybody would be able to say, where she got this baby and what was her further story... The author says: 'It was like to fight windmills'...
READ ALSO: Badjao Girl is now a badass model!
Netizens were enraged with this story. Some of them blamed Gypsies, other admitted that the people who give money to these beggars are the reason for this business growth. The obvious thing is that these babies were not just sleeping. They were probably given some dr*gs or alcoholic drinks, in order to stay calm...
Please, share this story. And think next time when you give money to a beggar. How will this money be used?
Source: KAMI.com.gh