- Jollibee's commercials have truly caught the attention of the entire nation
- This video, which occurred nearly 2 years ago, has gone viral again due to the Jollibee sensation
- A guy tries to sing for his girl, but she hates it
A video has gone viral again as it depicts a guy trying to court his girl in Jollibee.
We all watched those tear inducing, hugot Jollibee commercials. But even before those commercials came to light, there were people in Jollibee that were trying to have those kilig moments.
READ ALSO: Kinabog si Liza! Vice Ganda praises Chokoleit for giving hope to many people after his viral video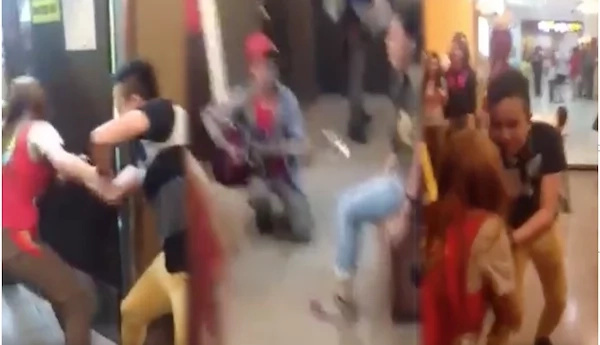 READ ALSO: Viral Pinay mom posts hilarious fb statuses
In this video, a guy tries to court his girl by having his friends sing a harana. He had the guitar, a drummer, and some singers.
But when he tried to bring his girlfriend to listen to it, her reaction was the opposite of what he expected.
She started whimpering and wanted to run away. Perhaps she was embarrassed and simply didn't want all the public attention.
But the guy wanted her to enjoy his little gift for her and started pulling her towards the singing group.
READ ALSO: Nakakatawa! Girl farts and blames it on ghost will remind you of your childhood
Some netizens bashed the girl for being too picky and accused her of not appreciating the guy's efforts. They said that she should have just stood there and at least listened to the harana.
However, others say that the guy was too assuming and thought that just because he prepared something for her, she should simply smile and accept it.
What do you think? Let us know in the comments below.
READ ALSO: Totoo nga ba? Rumors spread on the real reason why Vice Ganda removed Negi from GGV
WATCH the video:
Source: Kami.com.ph