Motorcycle driver causes car crash for abrupt overtake
- Jessica Balinagay posted a video last February 12, 2017
- In the video, a motorcycle is seen overtaking a car from the wrong side
- This resulted into a crash with a nearby vehicle
In the Philippines, one of the main reasons why the traffic is always heavy is because of drivers that are not following the rules. Many try to break them and try to do things their own way that usually results in a catastrophe.
Take for instance, when netizen Jessica Balinagay's video showing a man doing something he ought not to do.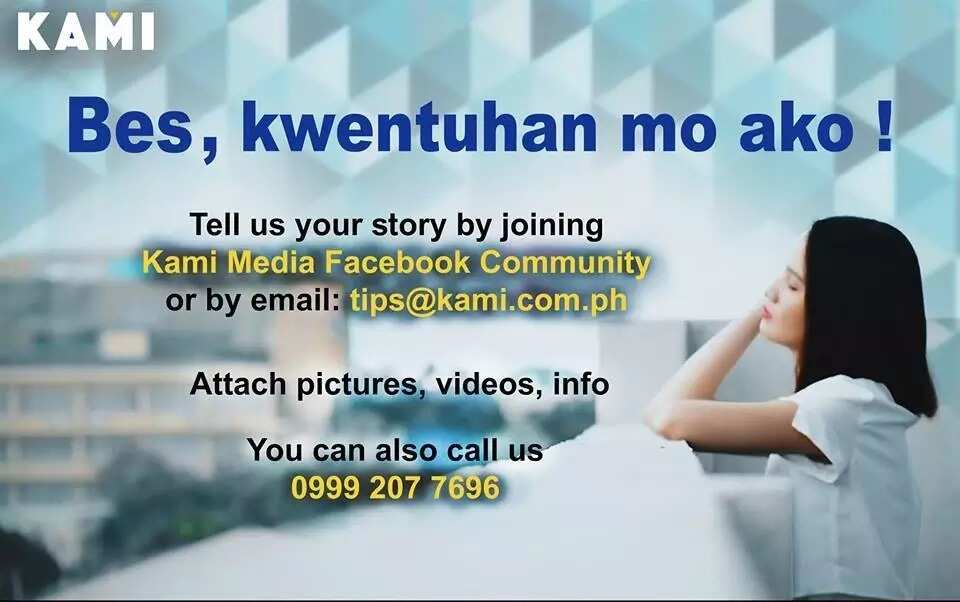 READ ALSO: Filipino rants about unfairness of working as an Uber driver
The video showcased a man in a blue shirt riding a motorcycle speeding to overtake a white car from the right side.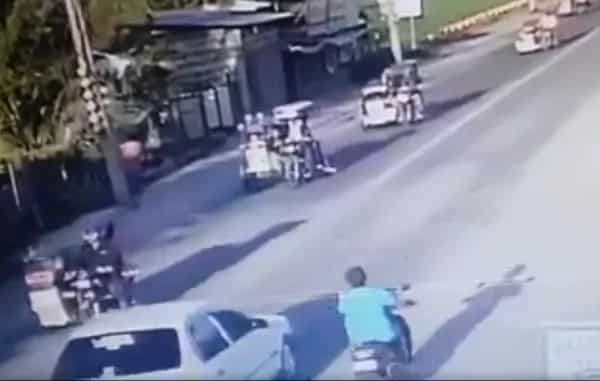 He is successful in doing that but lost control of his own motorcycle and it can be seen that he is wiggling.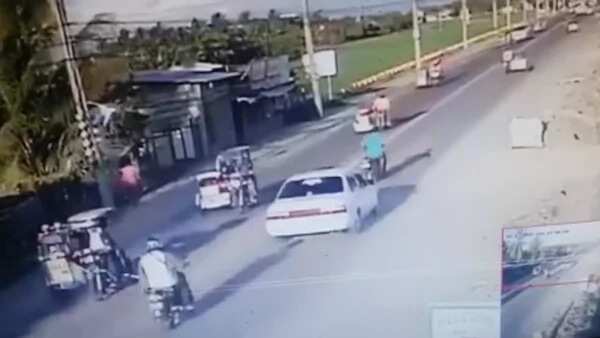 READ ALSO: Pinay teaches how to do a quick, no fuss makeup in funny tutorial
The motorcycle crashes and collides with a tricycle. The tricycle toppled over along with the driver and a woman passenger inside it.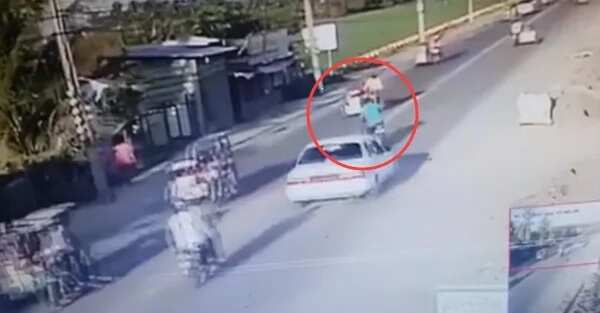 Luckily the driver and passenger were able to stand and walk after the unfortunate incident.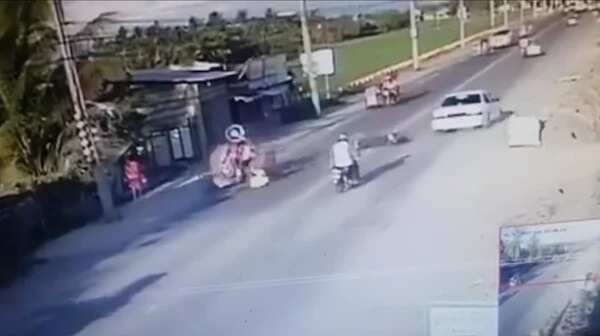 The car was left unscathed but the biggest mystery of all is that the motorcycle driver cannot be found in the video.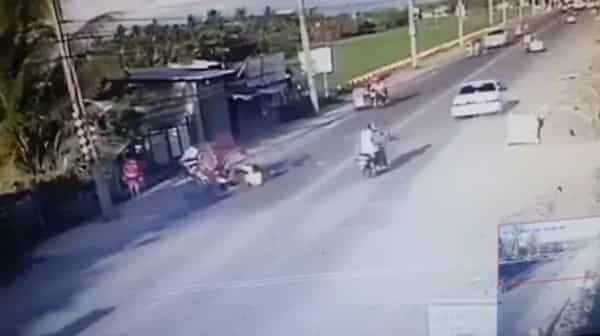 READ ALSO: Netizen posts a collection of items that people got from fast food restaurants
It is clear in the video that the car didn't hit the motorcycle. It is not shown, however, what happened prior to this that made the motorcycle driver run after the white car just to overtake it.
Watch the entire video below to see it for yourself:
READ ALSO: Netizen films Ice cream pranks at Mcdonald's and Jollibee
Source: KAMI.com.gh