101-year-old mother takes care of her 63-year-old disabled son
The tragic story of this poor family went viral after it has been posted to Digos Good Vibes Facebook page.
It's a story of a loving mother who devoted her life to care of her disabled son.
However, this woman is 101-year-old already and her son is 63. In spite of her age, she won't leave him alone till her very death.
READ ALSO: Students Buy Disabled Classmate A Pair Of Shoes Because His Were Too Small
Netizens call this an example of unconditional love: it's pure, it's strong and everlasting.
Mother's name is Meliah and her son is Abdul. Her husband died almost 20 years ago. Since then she is the only person who takes care of a disabled man.
Meliah said that he has never been a burden for her. She continues praying for good health and long life, that's why she is still able to care of her son.
It's so tragic that nobody can protect or help this family!
Here are the photos that will make you cry:
READ ALSO: A story of father who devoted his life to disabled daughter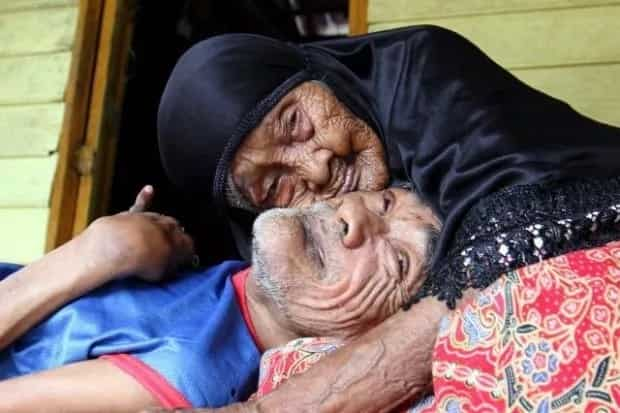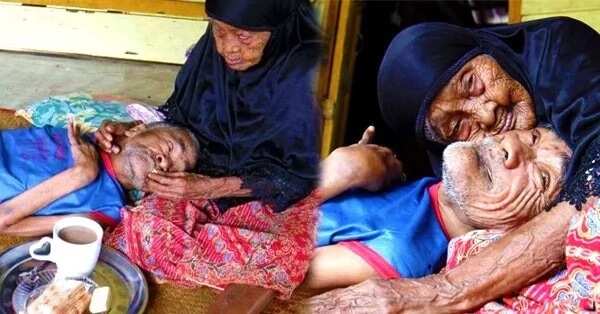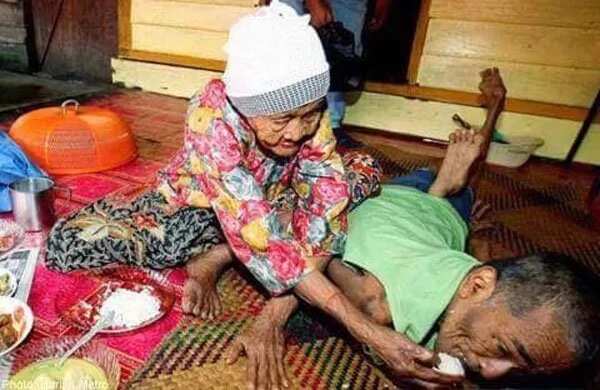 WE MUST APPRECIATE WHAT WE HAVE!
Please, SHARE this story with your friends!
READ ALSO: This Japan knifeman hacked 19 disabled people to death because he wanted "to rid world of disabled people"
Source: KAMI.com.gh