Filipino group of students deliver a funny 'medical' presentation for class
- Filipino students show their creative presentation in front of their classmates
- Their unique presentation has wowed their teacher and classmates
- The Internet was also impressed with them
As a student, you had to study hard and excel in grades to survive school. Besides that, you also need to learn how to work with a team even if they're not the best students.
Somehow, you have to find a way to produce a well-thought out output even though you may all have different ideas. Often times, these group projects fail because they don't work as a team.
Sometimes, different personalities clash and fights ensue. There should always be someone who can manage these different people. That leader should also be able to find each individual's strengths and put them to good use.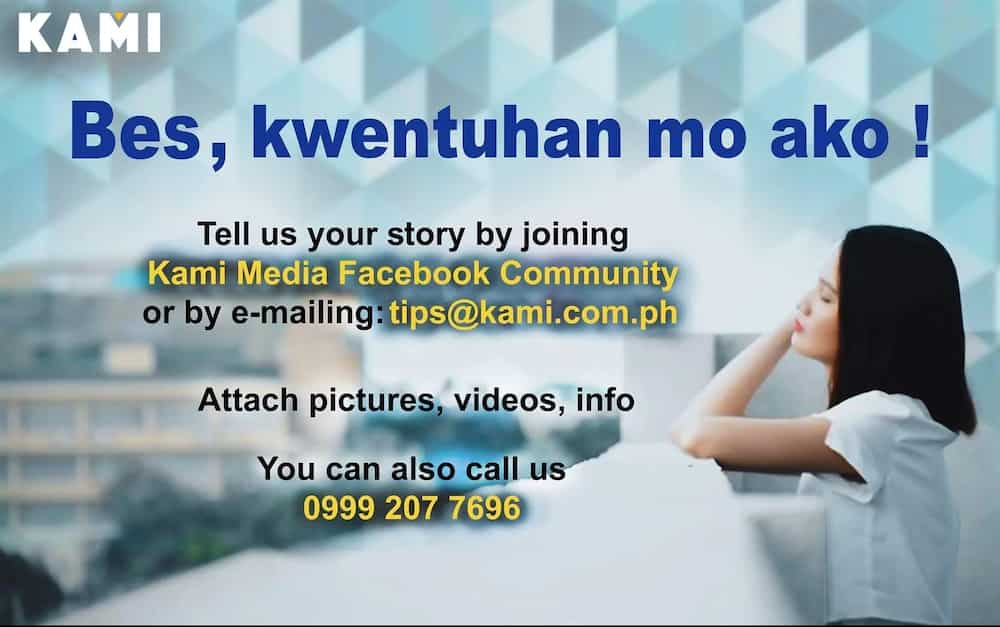 READ ALSO: Filipino student delivers epic performance as he sings Ariana Grande's hits
This particular group of Filipino students proved that they were able to connect as a group and deliver their presentation well.
13 year old MeryChristine Lhylhe is proud to share a video of their hardwork on social media. It was picked up by many Facebook pages such as Trans Ka Vine, Pinoy Videos, Video RSS, Talk Sick, Paskatinnatin, Trending at Viral, and many more! Their simple yet ingenious presentation has instantly become viral online.
In the video, four girls simulate an operation in a hospital. It is not known what they're doing nor is it known if they even know what kind of operation they are doing.
READ ALSO: Netizen posts a collection of items that people got from fast food restaurants
One girl serves as the doctor operating with scissors, pencil and ball pen. The girl beside her serves as a nurse who's assisting her and giving the doctor the necessary tools. The nurse even used the chalkboard eraser to wipe off the sweat of the doctor.
One girl holds the water bottle as the 'IV' that is connected through some wires and connected to a boy laying down on the teacher's table in front of the class. On the back, a girl is drawing life lines to signify the boy's life.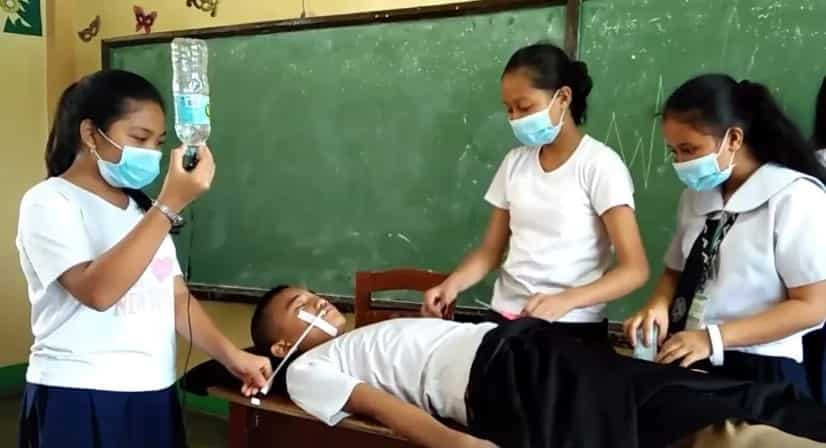 When things got haywire, the girl at the back drew a straight line and the doctor tries to resuscitate the boy's life with some slippers. The nurse announces the time of death.
READ ALSO: Filipino keeps it casual when he gets greeted by Liza Soberano
All of a sudden, the last team member of the group pops out from under the table and sings. He sang Gary Valenciano's "Huwag ka na Umiyak."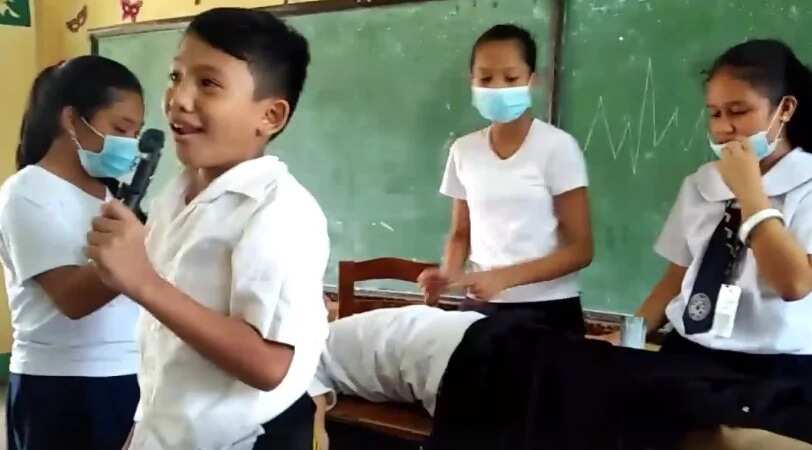 They went for a slapstick comedy approach at the end when the doctor slaps the head of the singing boy.
Watch the full performance below:
READ ALSO: Netizen captures security guard flipping a cone with precision
Source: KAMI.com.gh