Netizen posts a collection of items that people got from fast food restaurants
- David Dominic Isaac Villanueva posted an album of things that people took home from local fast food stores
- Some included spoons, cups, and even a Jollibee standee
- Other netizens contributed more of their stuff on the comments section
When it comes to eating out there's always an option of 'for here' or 'to go.' For here means you're going to eat your food at their place while the other one means you'll take out the food to eat it somewhere place.
Based on an album posted by netizen David Dominic Isaac Villanueva, there are people that took home more than just the food from their favorite restaurants.
The album contained various photos of 'souvenirs,' which Villanueva claims that he doesn't know how these people got these things.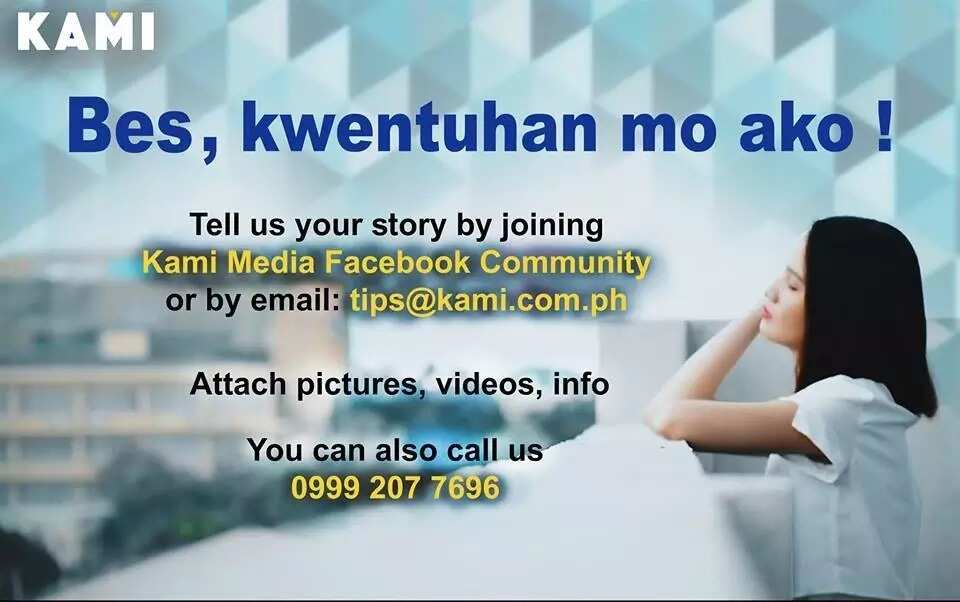 READ ALSO: Filipino keeps it casual when he gets greeted by Liza Soberano
Let's start off with these spoons from Colonel Sander's KFC. Quite honestly, these are the easiest to get next to ketchup and tissues.
How were they able to take this huge Mang Inasal's Unli Rice bucket? This is used by the staff to refill the hungry tummies of those who want more rice. They roam around with this on their hand and scoop out rice to the plates of those who request it.
This Chowking dipping sauce is perfect for your homemade toyo-mansi.
READ ALSO: Netizen expresses happiness upon riding with a senior citizen driver
Another one is this serving siopao bowl from Chowking.
Perfect to quench your thirst is this KFC tumbler.
Feel like you're eating at Jollibee all the time with this complete set! Eat it with Dinuguan, Tinola, or Kare-kare while drinking some buko juice.
READ ALSO: Netizen captures security guard flipping a cone with precision
No, you can't order spam at your nearest KFC store. They just nicked off these KFC plates.
This person loved the Anato oil or Achuete oil from Mang Inasal that he/she took it home! Just a few dashes of this to your rice totally enhances your dining experience.
Other netizens loved it so much that they sent in their own entries through the comments. You can serve like food to your loved ones like a waiter from these establishments with these trays from Mcdonald's and Jollibee.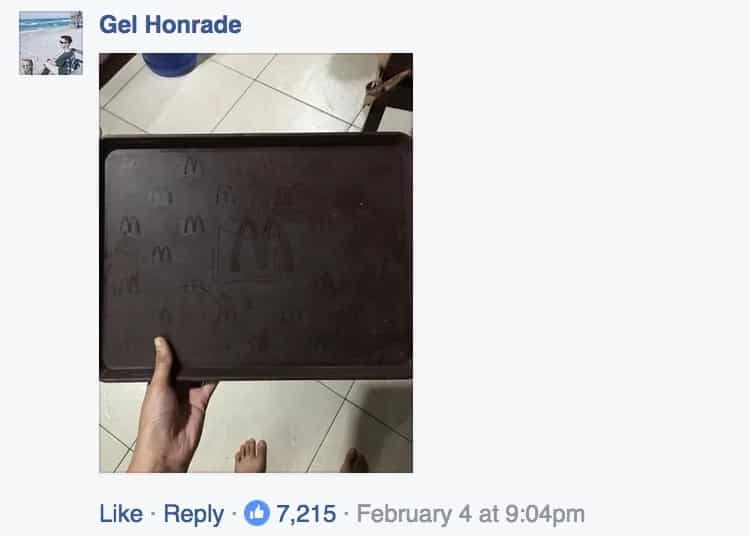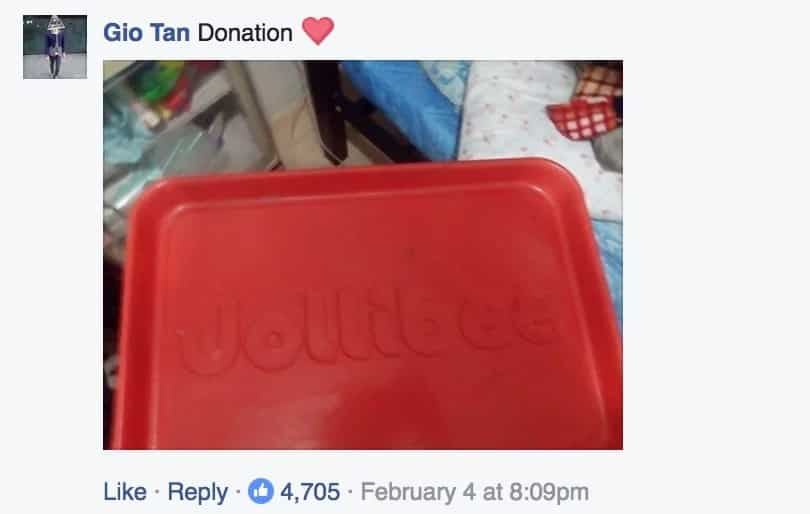 A friendly reminder from your favorite bee.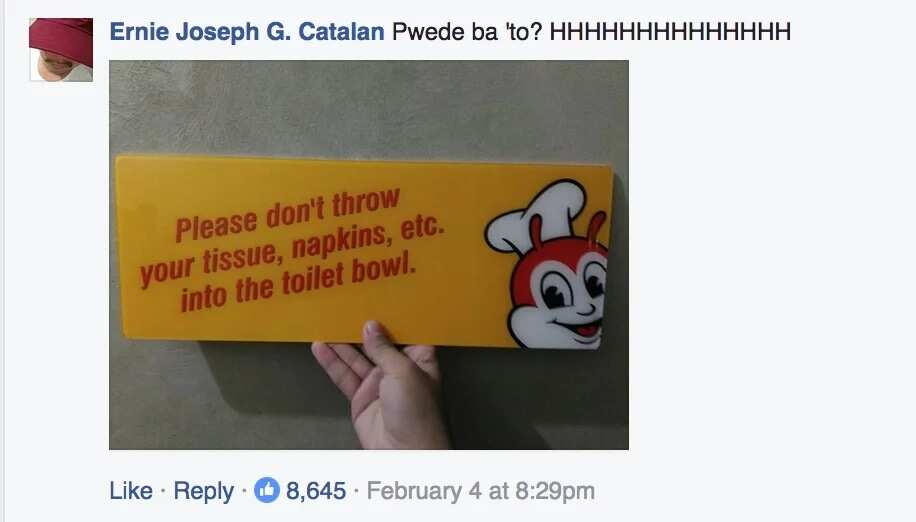 This person wins two awards: #Hugot and the Most Patient awards.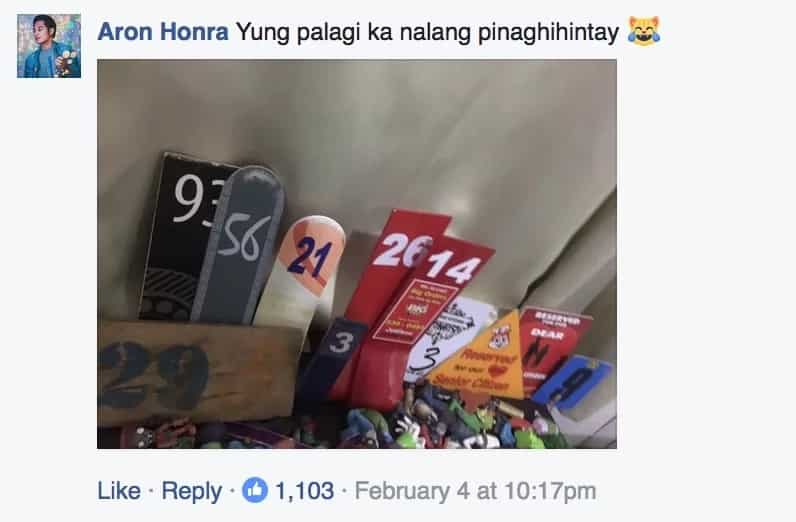 READ ALSO: James Reid sizzles in a shoot with BJ Pascual
Now things get a bit weirder. You'd get your head in a bunch trying to figure out how these people got these huge things to their houses like this grocery cart.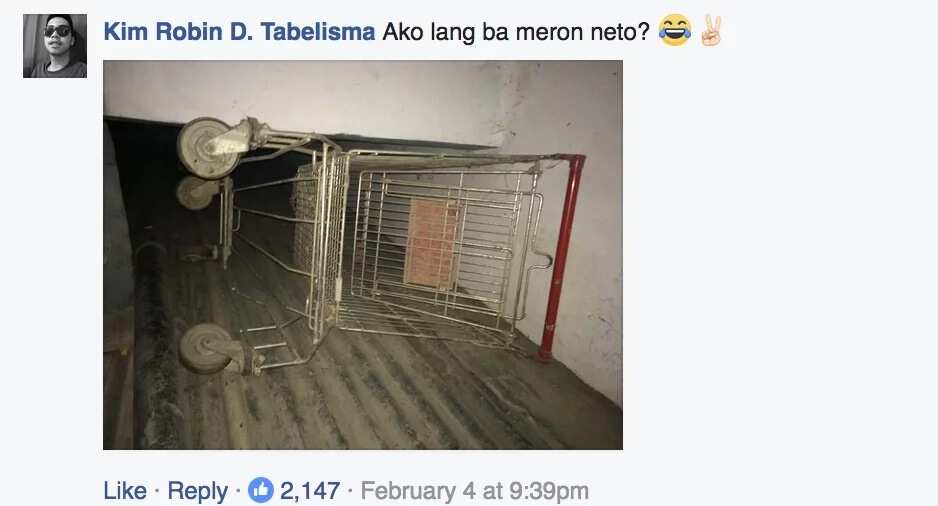 If you want your house to feel welcoming all the time, try to get these two in it. Well, you have to figure out just how.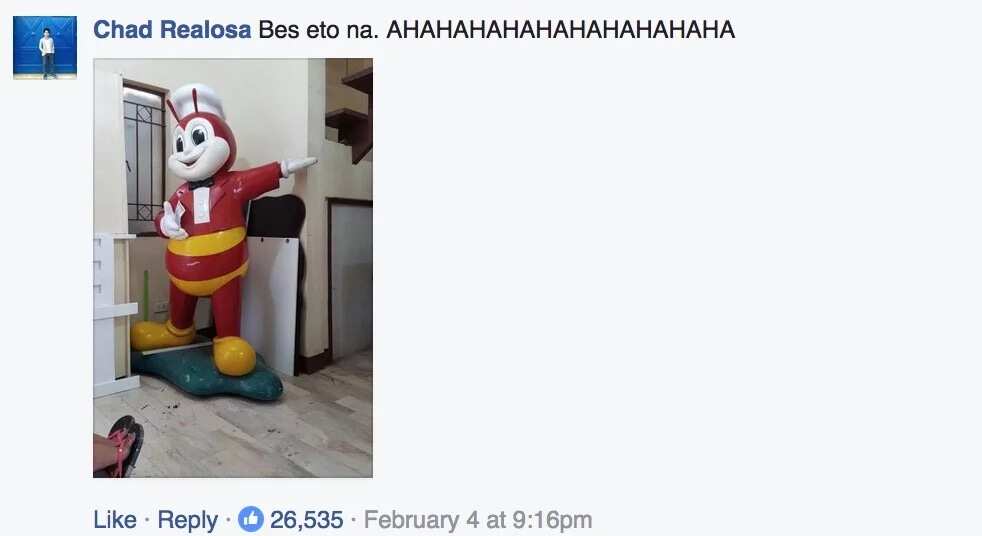 Some people have commented that people shouldn't be laughing at these because these are acts of stealing. The original poster felt the need to make a statement that people shouldn't make quick assumptions. Some of these might be gotten through legal means because there are some items being sold at Recto, Divisoria, and the establishment itself.
Whatever the real score is, admit it, you got a good laugh didn't you?
Source: KAMI.com.gh