DENR finds mangrove and coral 'corpses' used as foundation for 5-hectare Palawan subdivision
- Officers from DENR led by Undersecretary Art Valdez has cracked down on the Palawan wildlife 'killers' on Wednesday
- In a Facebook post made by DENR Secretary Gina Lopez, she announced that the head of this mangrove-and-coral-killing group was arrested
- She also left a message lambasting the provincial director of the PNP, for coddling the group
Operatives from the Department of Environment and Natural Resources (DENR) led by Undersecretary Art Valdez has cracked down on the Palawan wildlife 'killers' on Wednesday, February 1.
In a Facebook post made by DENR Secretary Gina Lopez, Valdez, along with the operatives from the National Bureau of Investigation (NBI) and the Philippine Army arrested Rafael Cervantes and his men for their 5-hectare operations inside a mangrove reserve in Sitio Barimbing, Barangay San Manuel, Puerto Princesa.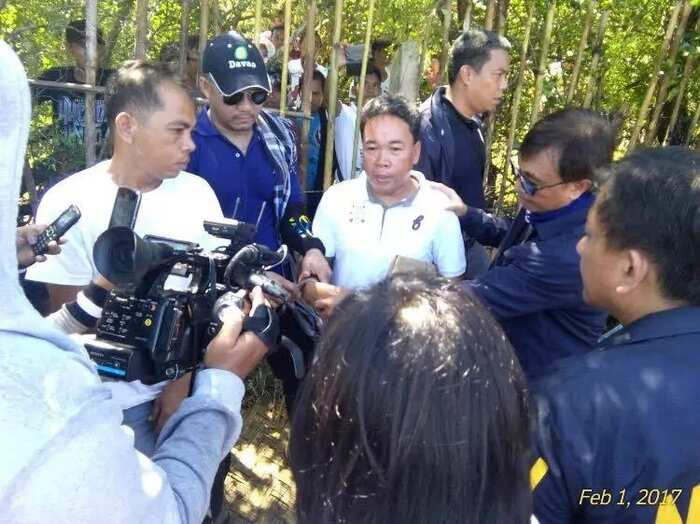 She called out the local authorities including provincial director of the Philippine National Police (PNP), Ruben Sarmiento, for "resisting our operations and coddling Cervantes and his group!"
READ ALSO: After driving out money lenders, Duterte calls to China for an 'urgent' loan to buy more state-of-the-art guns
"We found corpses of mangroves and corals piled up as a foundation for the subdivision they were building! This is unacceptable!!" Lopez said.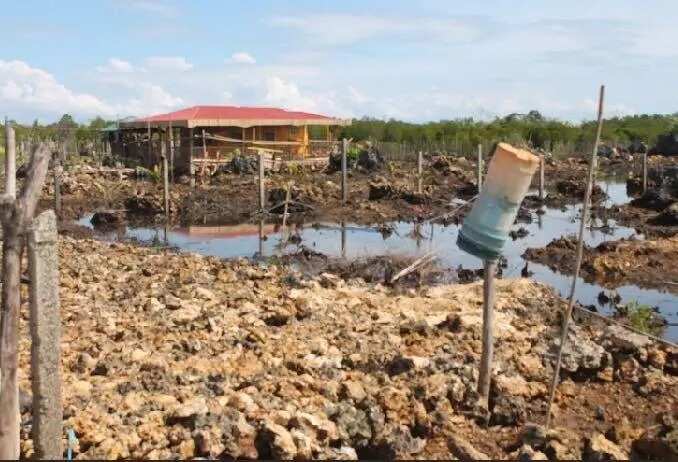 In September 2016, Rafael Cervantes, the alleged head of the illegal operation within the reserve had denied the allegations about ordering the 'killing of the mangroves' saying it was beyond his property.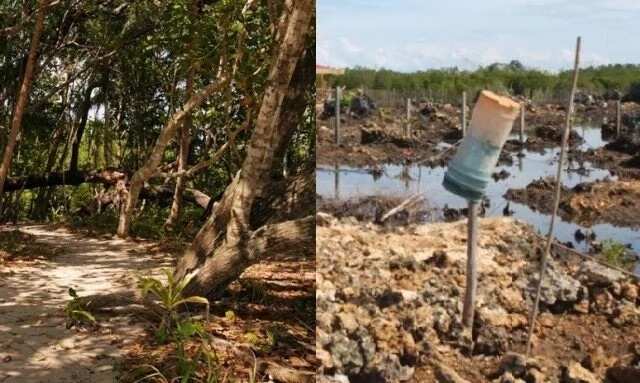 Dubbed the Philippines' "Last Ecological Frontier," Palawan houses 31 species of mangroves in a 44,500-hectare coastal forest that protects 35% of the Philippines' coral reefs.
READ ALSO: Bacani hits Duterte for saying, 'P-inang Bacani na iyan, dalawa pala ang asawa!'
Consequently, the mangrove-killing operations had occurred in a government-owned facility, which translates to a life in prison for the person involved.
The act in itself, according to Lopez, had been blatant thievery against the government and the environment and is worth billions in pesos.
READ ALSO: Korean tourist goes on a tragic holiday trip in Lapu-lapu City and never came back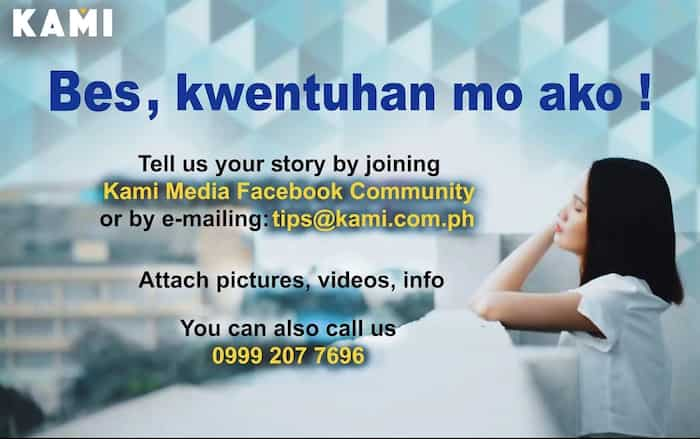 RELATED: Pacquiao on death penalty: You are not a good leader if you are making decisions with your own conscience
Source: Kami.com.ph