- Mcdonald's employee serves ice cream to a man like she usually does
- He grabs it by the hand and she is just left staring with her mouth open
- The video has become viral as they are also mesmerized with what happened
Working in a fast food chain isn't as easy as anyone thinks it is. Some people think that they're doing invaluable work and they belittle them for working there. This happens mostly in the Philippines because in other countries like Australia and Canada, they value low-wage workers.
There are a lot of things to consider when you're working as an employee for these restaurants. You have to be a team player, you need to be at your feet during your entire shift, and you have to be able to handle any pressure.
Another factor is knowing how to handle irate customers. If you think their work is stressful enough, here comes the people that make their lives worse. They have to deal with annoying customers with different personalities and they have to go through it with a smile.
READ ALSO: Miss Bulgaria offers to give her dress for any girl who can't afford one
In this new viral video, a customer surprises a Mcdonald's employee with what he did. Her priceless reaction is immortalized in this video.
She was doing her regular work and fulfilling her duties. The employee prepared a vanilla sundae cone and approaches the counter to give it to the guy who ordered it.
The guy reaches to get it in the most unexpected way. He grabs the ice cream and not the cone that left the employee speechless for a good ten seconds. It was as if she was petrified because her hands and face didn't move but her eyes followed the guy.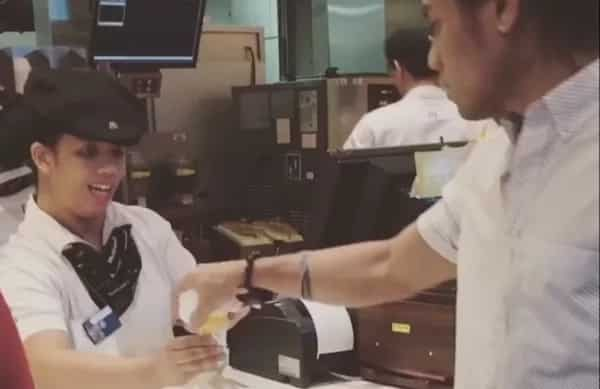 READ ALSO: Filipinos create DIY dragon for Chinese New Year
She finally breaks free from her confused state and talked to the manager beside her to say that she was shocked with what happened. As a good employee, she still smiled after that and just laughed off this weird incident.
Netizens have made John Condat's video viral with over 1 million views. Many found what the customer did was rude but they find the girl's reaction entertaining.
Someone pointed out the obvious about the ice cream being totally mishandled.

A netizen asked for memes:

Other people answered his prayers and now we have these gems: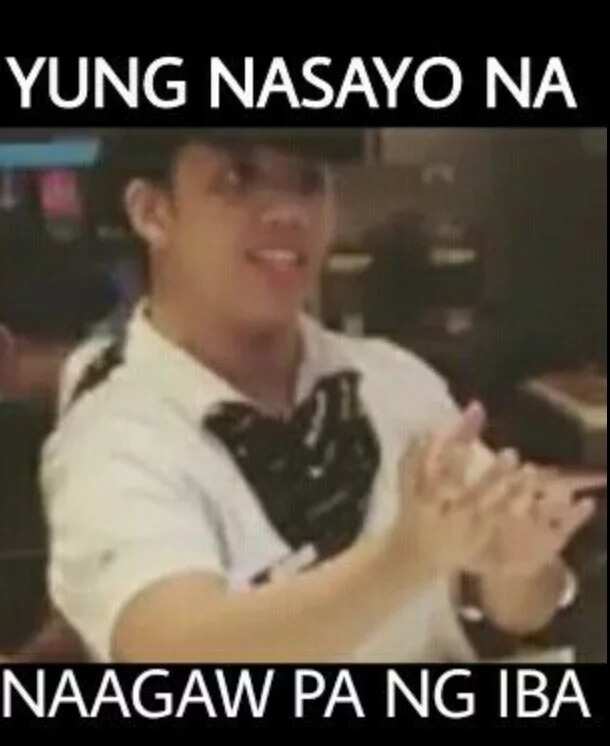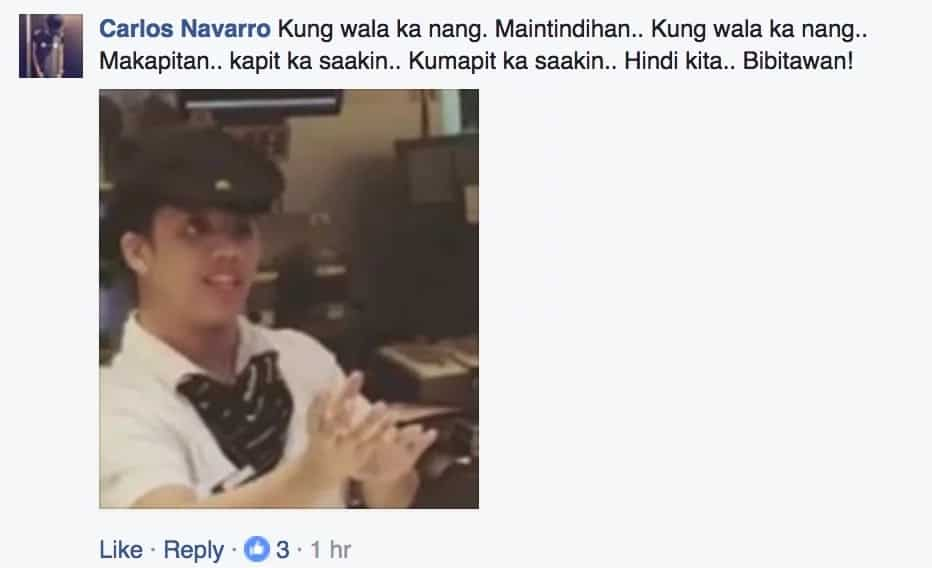 Watch the entire odd event here:
READ ALSO: Ate Gay covers 'Versace on the Floor' with a mash-up of 'Mula sa Puso'
The Mcdo employee seem to have been dumbfounded for about ten seconds when that happened.
READ ALSO: Viral beki star competes with another beki ala Miss Universe runway walk
Source: Kami.com.ph