Video went viral: Wedding guests bully Chinese bridesmaid. How is this possible?
- Chinese wedding traditions have often gone to the extreme
- In this video, a Chinese bridesmaid is being s*xually harassed by the wedding guests
- The bridesmaid is seen simply smiling and playing along
Chinese wedding traditions have been known to be weird and very extreme.
In this video, a group of Chinese male wedding guests are seen s*exually harassing the bridesmaid.
READ ALSO: Violent truck completely destroys houses and kills five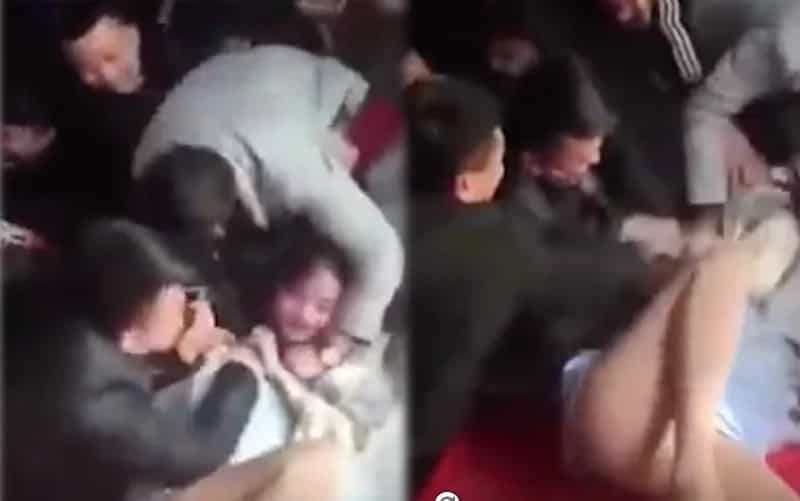 READ ALSO: Shocking! Chinese bride lets guests fondle her b*obs for honeymoon money
The men violently try to grab her private parts as she lays down on the bed.
The bridesmaid is trying her best to protect her dignity, but cannot do anything but play along.
The men simply continue trying to grab her, laughing and taking videos.
Traditionally, Chinese bridesmaid are the subject of all kinds of harassment. Guests often force them to do s*exual acts or to do extreme things.
READ ALSO: Watch out! Chinese sells dead and sick birds as chicken
Previously, a bridesmaid died from overdrinking because the guests forced her to consume an insane amount of alcohol.
It has become so extreme that bridesmaid for hire has become a profession in China.
READ ALSO: Nakakaawa talaga! Poor family asks for help for their children suffering from rare disorder
WATCH the harassment below:
Got similar, interesting, or heartwarming stories, photos or videos? Please share it with us by joining and posting it on https://www.facebook.com/groups/kamipinoyscoop/
Got a video you want us to publish? Click here to submit your own content! https://script.google.com/a/macros/gen.tech/s/AKfycbwCONavhy_Xe9N1NECizSKPnZLst9yITTSx1XLGivKsjZAra_VV/exec
Check out another disturbing video clip below!
Source: KAMI.com.gh