Scorned Husband Throws His Wife Into A Dumpster After She Cheated On Him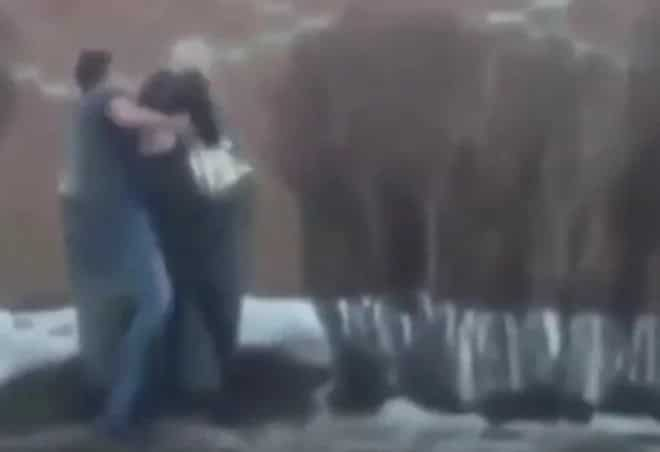 - A hilarious video of how a man literally dumps his cheating wife is going viral on the internet
- In the video the scorned husband grabs his cheating wife and throws her into a garbage bin
- The video went viral on social media gathering thousands of views and comments
This hilarious video captures the moment a scorned husband threw his cheating wife into the garbage.
In the short video we see the girlfriend trying to walk away from her husband, clutching a white purse in her hand. However the man catches up to her and leads her toward a garbage bin.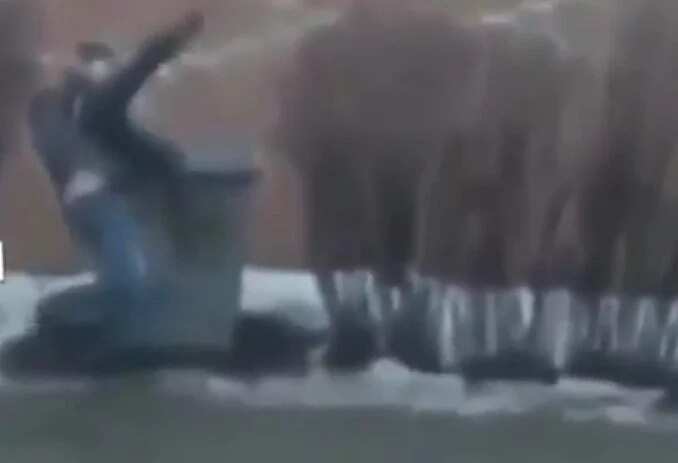 When she's close enough to the garbage bin he picks the petite woman easily and attempts to throw her into the dumpster. The woman tries to resist getting thrown into the dirty dumpster and grabs the bin by the edges.
However the angry husband pulls her back and throws her into the garbage time the second time. This time he much more successful and the woman falls into the bin head first.
The husband turns around and walks away smugly while dusting off his hands.
The video went viral across social media and garnered hundreds of thousands of views and thousands of comments.
One user wrote these wise words under the video: "Pussy never yours its just your turn...even when you marry a bitch u just asking for an extended time with the pussy u still don't own it...pussy has a mind of its own it gonna fuck whoever it wants u can be a rich handsome ***** with good sex nd pussy a cheat with a broke thug *****."
Source: KAMI.com.gh