Teenage Girl Thinks Her Tongue Fell Out After Wisdom Tooth Removal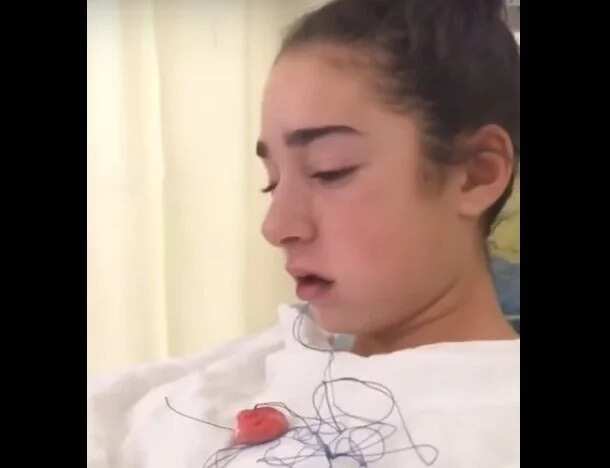 - This hilarious video captures the moment a teenage girl was tripping on the anesthesia her dentist gave her
- Her parents record her reaction to the drugs and laugh at her delirious tirade
- The girl believes that the doctors removed her tongue and cheek and demands they be reattached
This hilarious video captures the moment a young girl was taken to the dentist to have her wisdom teeth removed and her dentist gave her a little too much anesthesia.
Her laughing parents record their daughter's hysterical reaction to the anesthesia. The girl is slightly shocked when the drugs cause her to believe that pieces of her mouth start to fall out of her.
"My tongue fell out of my mouth again!" the teen tells her parents.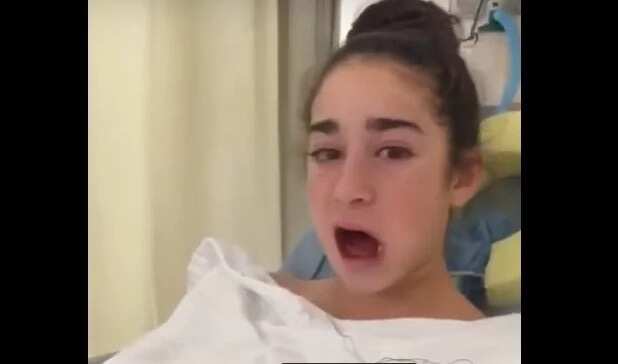 The parents try to comfort her that her tongue did not fall out and what she is looking at is her mouth piece.
"Did they fix my eyes? Can I see now?" she asks her parents, to which they reply that she still needs to wear glasses.
"They stole my cheek they might as well fix my eyes!" the girl says.
When she spots a couple of wires sticking out from under the blanket she starts to think that she is a robot or is electrically powered.
However, she sees the red swab on the blanket and asks her parents again if the doctors will be able to fix her tongue and asks if they will attach her cheek back.
When her parents tell her that everything in her mouth is in place she replies to them in an annoyed voice: "I obviously know my cheek's not there, mom."
Source: KAMI.com.gh