- A Facebook post featuring a poor old Pinay enjoying a donated meal has gone viral on social media recently
- The post features photos and video clips of the old woman receiving the food from a group of volunteers during Christmas and New Year break
- The post has been shared across social media with many netizens expressing immense emotions upon reading the old woman's moving story
When it comes to huge celebrations such as Christmas and New Year, we always see to it that we feast upon great food.
This is because we expect the family to be together under one roof which is in some cases, does not happen regularly.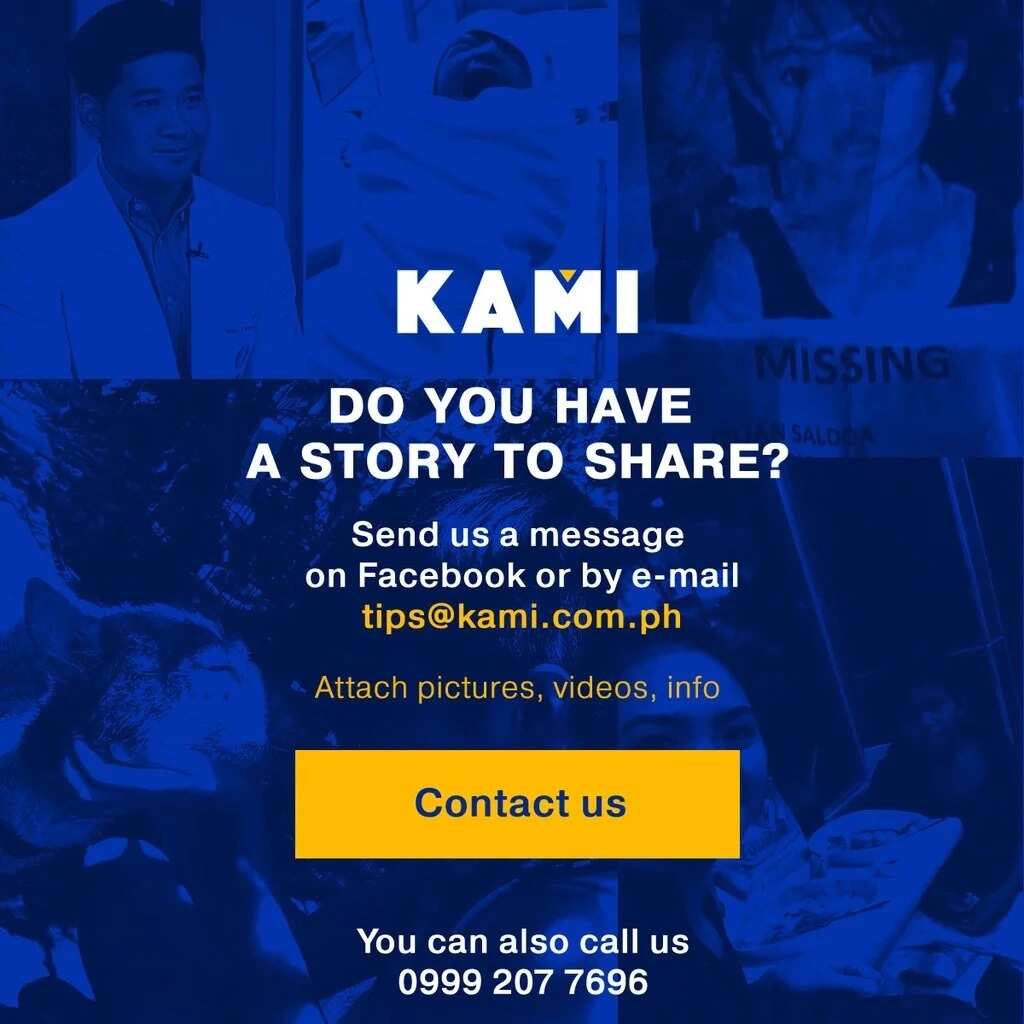 So we do our best to cook the best of the best meals for our family to devour. We also spend so much on gifts and other things.
READ ALSO: Airport personnel falls victim to new taxi modus operandi
The presence of too many lights and contagious smiles we see everywhere overshadows the sad truth about these celebrations.
That is, while we are feasting on mouth-watering dishes, there are those who celebrate with nothing but themselves.
Families, like the one in this story celebrate Christmas and New Year with nothing to expect from anyone.
READ ALSO: Banana Cue vendor shocks netizens with impressive English speaking skills in viral video
A Facebook post featuring a poor old Pinay enjoying a donated meal has gone viral on social media recently.
The post features photos and video clips of the old woman receiving the food from a group of volunteers during Christmas and New Year break.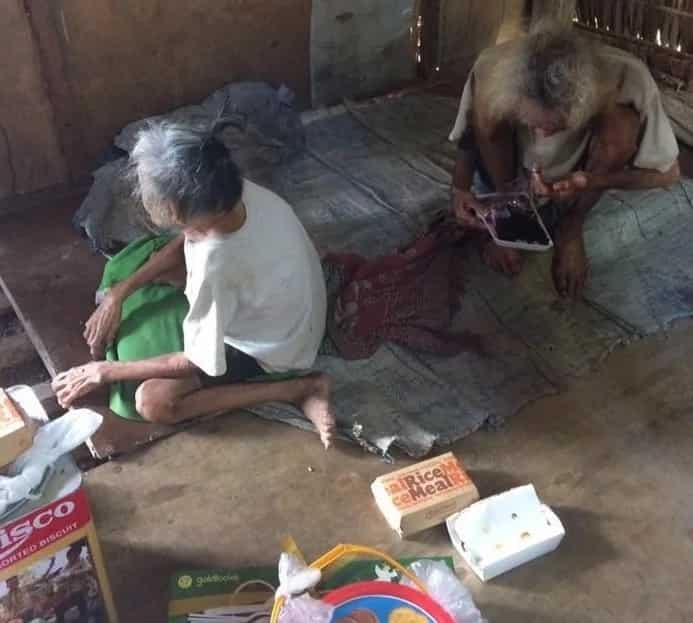 The post has been shared across social media with many netizens expressing immense emotions upon reading the old woman's moving story.
READ ALSO: Netizen shares hilarious conversation with Uber driver in epic text message screenshot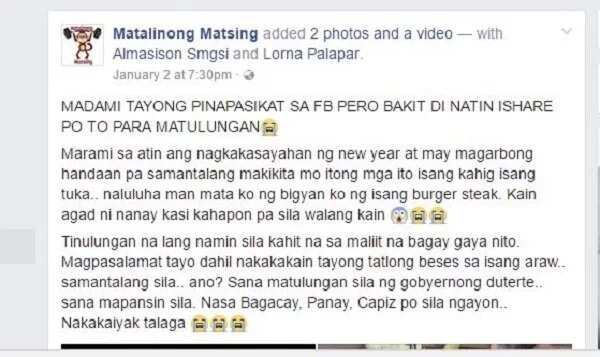 READ ALSO: Clever netizen shares tips on how to survive feasts using one fruit
Source: Kami.com.ph