Touching moment: blind mother saw her newborn baby for the first time using a breakthrough eyewear
- This video shows the moment a blind woman sees her newborn for the first time in her life
- This was made possible by a revolutionary technology
- The set of glasses the new mother used are called eSight
This woman had one of the most precious moments of her life, when she managed to see her newborn baby with a special new technology that has been developed for blind people.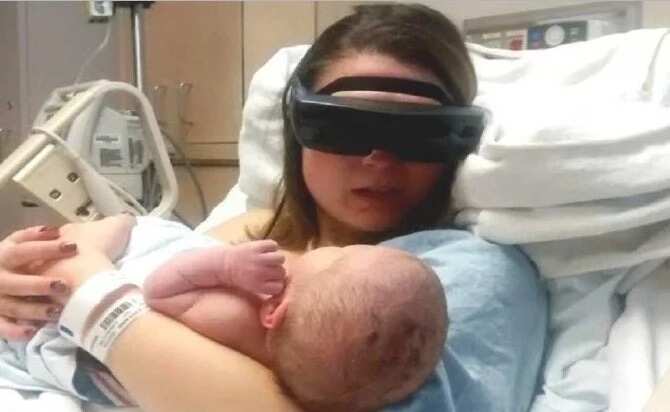 Kathy Beitz lost her vision as a child, and is considered legally blind. But thanks to a revolutionary set of lenses called eSight, she was able to see. She used this incredible innovation for the first time, when she had just given birth to her baby.
"The electronic tools housed within the eSight system independently adapt to any setting, allowing the user to focus on what they want to see and not," the company that develops the glasses describes.
eSight is, until now, the only technology that helps people who are legally blind to actually see.
Check out this inspiring video of the moment Kathy sees her baby, which coincided with the first time EVER she has seen a newborn. It is simply heartwarming to watch.
Source: KAMI.com.gh