Gigantic Tarantula Devours A Snake In Never Before Seen Footage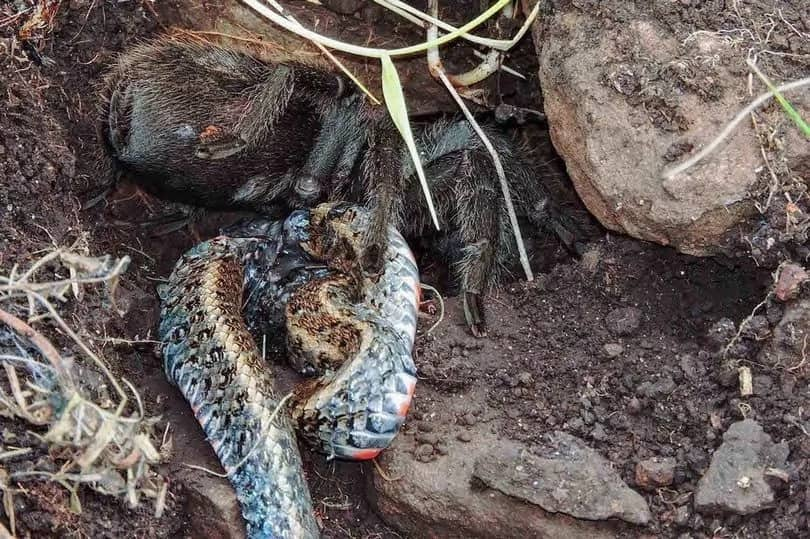 - A group of researchers in Brazil came across a bizarre scene in which a tarantula was devouring a snake
- In the photos the tarantula can be seen turning the snake into slime before eating it
- This is the first time ever that such a large snake was eaten by a spider
Horrifying never before seen photos captured the moment a giant tarantula devoured a snake.
The scientists were shocked when they overturned a rock to find a 40cm snake getting devoured by a gigantic tarantula.
Instead of running away from the shocking scene the scientists stayed and kept capturing photos of the oversized spider's meal.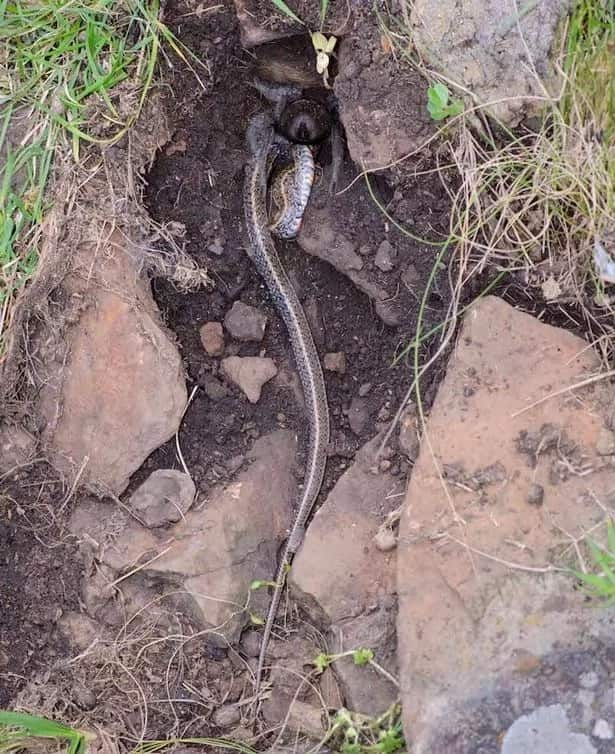 The group of researchers claims that this is the first time ever a tarantula was captured eating a snake.
In the photos we see the spider turning the reptile into goo before devouring it.
One of the researchers wrote: "Predation of such a large snake in relation to the size of the spider was extremely surprising to us."
She added: "There are other records of spiders preying on snakes, such as the famous black widow, which has a strong toxin and, besides, rely on the web for capturing."
The researcher claims that the snake probably slithered under the tarantula's rock by accident and was basically dinner served on a platter.
It was previously unknown if the venom of a tarantula was enough to kill a snake and these photos could be new evidence to the potency of the tarantula's venom.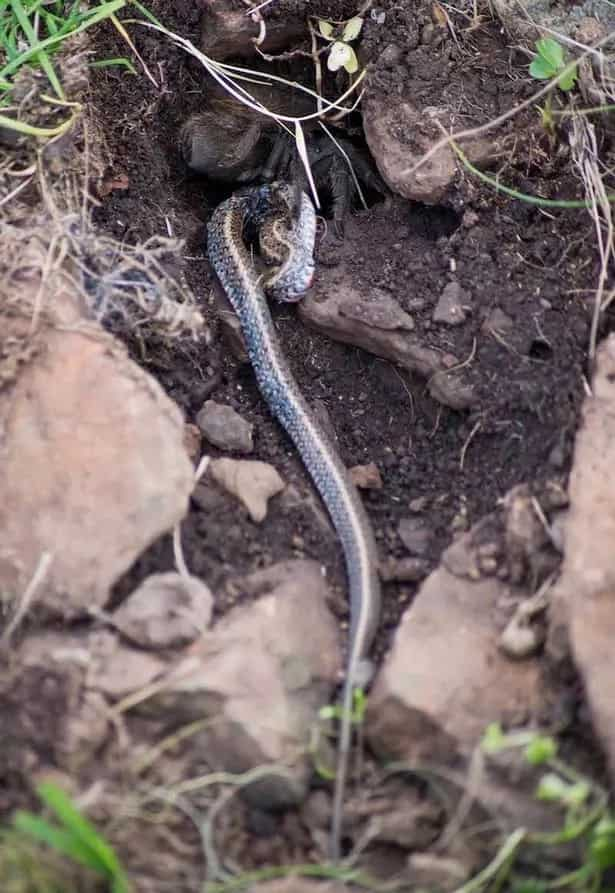 Source: KAMI.com.gh