Two Drunk Rednecks Get Into A Brutal Fight Over The Last Beer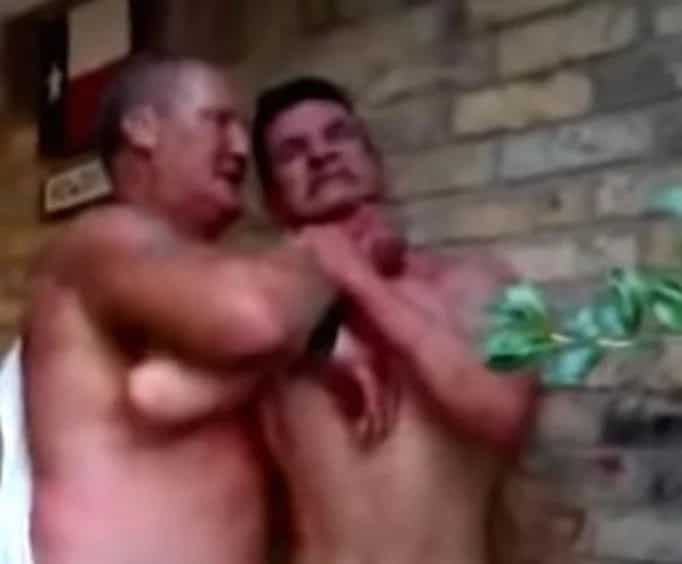 - A video of two rednecks fighting each other for the last can of Budweiser is going viral on the internet
- The two men are filmed fighting each other on the porch as the wife of one of them is shouting commands
- The video ends with the men making peace with each other and heading back inside
This video that is going viral across the internet captures the bizarre moment two heavily inebriated southern gentlemen get into a fight over the last can of the "great American lager" aka Budweiser.
The video was recorded by the wife of one of the men.
In the video the two men are so drunk their words are barely comprehensible. The larger man can be seen overpowering his smaller friend with his sheer size but he is being constantly told by his wife to stop acting so violently.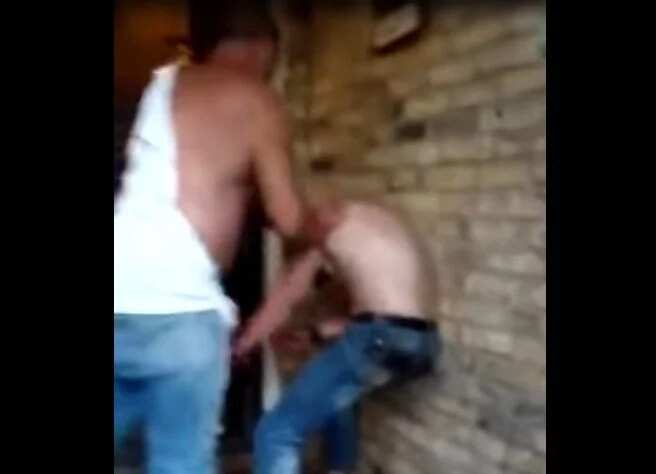 Just as he stops attacking his friend the smaller man uses the advantage to throw a few clumsy punches at the big man's head. The wife gives her husband the green light to continue fighting and he finally beats the smaller man.
She stops her husband from going too far again when the smaller man falls to the ground. After that moment the two men hug each other and ask for forgiveness. The smaller guy asks his friend for a kiss before the two buddies head back inside.
The video is going viral on the internet and has already gathered under a 100 thousand views on YouTube alone.
Source: KAMI.com.gh