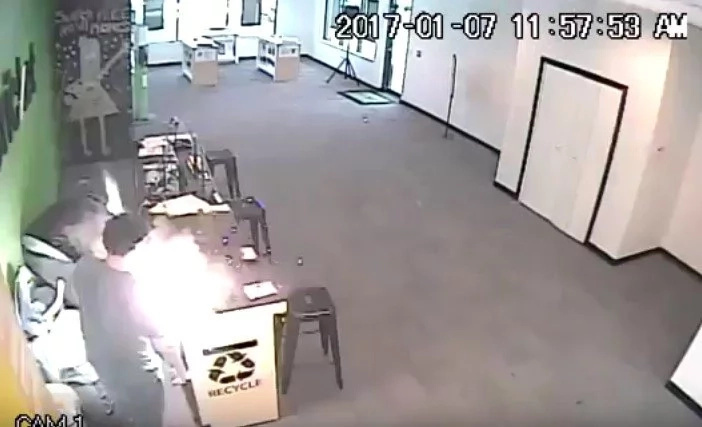 - CCTV footage captured the moment a vaporizer exploded right in front of a man's face
- The caption to the video wrote that the man in the video required 12 stitches to his face following the incident
- The main causes of exploding vaporizers are poorly made vaporizers, overheating atomizers and charging the device for too long
CCTV footage captured the shocking footage of a vaporizer exploding in a smoker's face which resulted in him having to get 12 stitches on his face.
In the video we see the man standing behind a counter quietly vaping his vaporizer when all of the sudden the device explodes right in front of the vaper's face.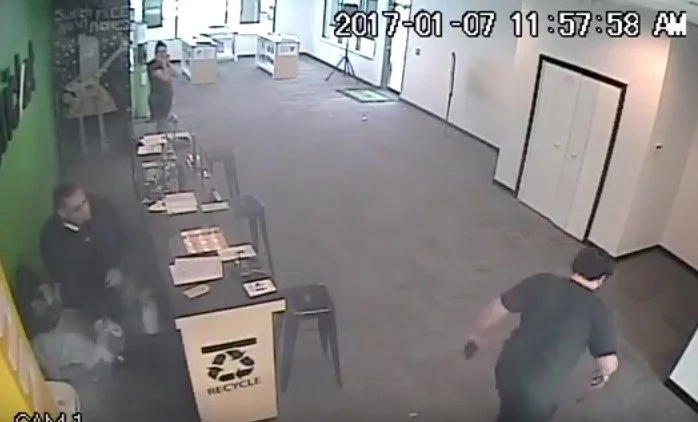 The vaporizer violently explodes right inside the man's hand sending sparks, smoke and pieces of vaporizer everywhere. The man flinches and grabs his face after the explosion.
Another employee can be seen calling for help as he leads the injured man away to the bathroom. The vape victim's hand is all covered in black grime that could either be blood or burnt up vape juice or both.
"A vaporizer exploded and my employee received 12 stitches on his face over this incident," wrote the employer that uploaded the shocking video to the internet.
There are many reasons why a vape pen might explode one of the top reasons being low production standards, overheating atomizers and leaving the device on the charger for too long.
Source: Kami.com.ph